Wanting access to someone's private Facebook profile isn't a rare query. People often ask how to hack Facebook so that they can check all the private data of the people in their lives.
While it was once next to impossible to do this, things have actually become quite easy now. You can not only view someone's entire Facebook chat messages, but there is no bit of their private account information that will be hidden from you.
Yes, you read that right. In fact, with the methods described in this guide, you can get as much access to their private Facebook account as they themselves enjoy. All you need to do is follow the tips and tricks suggested here and you are good to go.
You can know about the best Facebook hacker app online through this guide, and find out how to use it. Here it goes:
Part 1: How to hack Facebook online
Currently, the most reliable and efficient answer to the "how to hack Facebook" riddle is a brilliant phone spy app called Spyier. This app not only lets you hack into someone else's FB account, but also allows you to monitor all activities on their phone remotely.
Having gained the trust of millions of users worldwide, Spyier has created quite a fan following. People in over 190 countries use this product to get the answers they've been looking for. What's more, corporate giants like Forbes, New York Times, The Wall Street Journal (WSJ), and more hail Spyier's capabilities as the best phone spy app.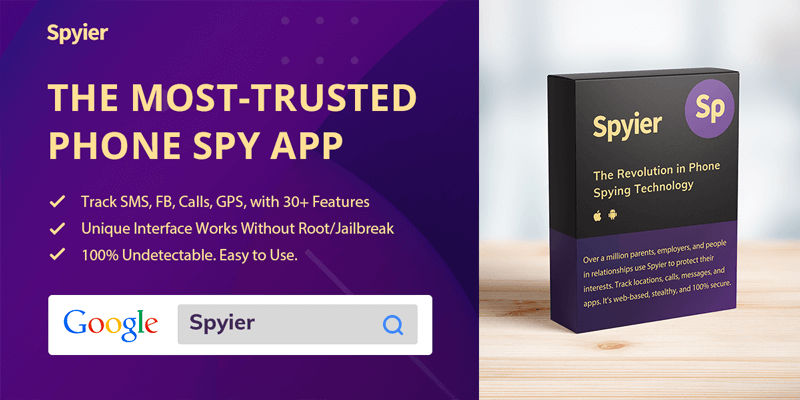 With Spyier by your side, you can check the target phone's call history, contacts, photos, GPS location and much more.
And the best part is that you don't need to install anything on your own phone to conduct the monitoring.
You can view the data of the target phone through a web-based dashboard to which you can log in using any web-browser (desktop or mobile).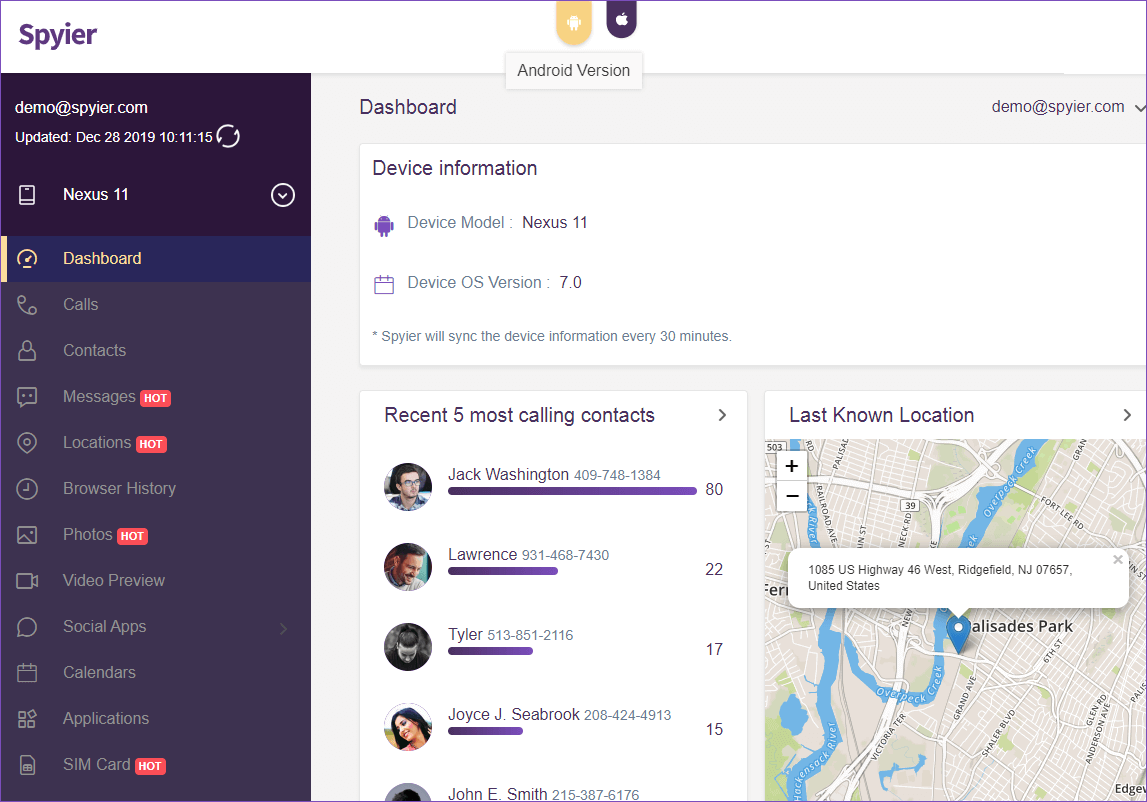 There are several advantages to using Spyier:
It works equally well on Android as well as iOS devices. You don't need to root or jailbreak the target device to work with Spyier.
For Spyier's Android solution to work, you need to install it on the target phone which takes less than 5-minutes. An easy-to-understand Setup Wizard guides you through the installation and once installed, the app icon can be hidden so the person being spied on doesn't have a clue. The best part of Spyier's Android solution is that the app is extremely lightweight. It occupies less than 3M of space and doesn't drain any battery of the target phone which makes it incredibly difficult to be spotted. It runs in the background and doesn't need any intervention from your end proving true to its stealth mode feature.
Spyier's iOS version is just as ingenious. It doesn't need any installation anywhere. All you need are the target phone's iCloud credentials for it to set up and then it works completely remotely in stealth mode.
Spyier doesn't save any of the target phone's data on its servers, so information stealing is out of the question. You don't have to worry about your target's personal data being exposed
The app is extremely easy to work with and it is way more reasonably priced than other similar apps out there
How to hack Facebook messages using Spyier:
Here are the steps using which you can hack Facebook messages online using Spyier:
Step 1:  Avail a Spyier subscription plan for Android or iOS devices (based on target phone). Enter your email address when prompted. Once the subscription is purchased, you will see your login email and password on the screen and in your email inbox.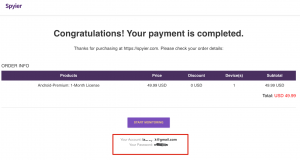 Step 2: Login to your Spyier account with the username and password you have. For the first time login, you will need to configure Spyier. Spyier's configuration wizard will open and guide you through the process.
Enter some basic details such as the phone's operating system, based on which the configuration process will continue.
Step 3: For configuring Spyier for iOS devices,  you should verify the target iPhone's iCloud credentials in the setup wizard.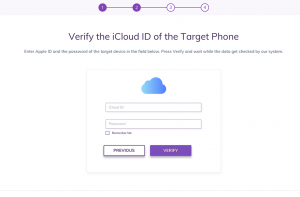 For configuring Spyier for Android devices, you just have to install the Spyier app on the target phone. The app is completely hidden at all times. You can find the detailed setup instructions here.
Step 4: Once all the above steps have been completed successfully, you will see the finish installation screen and this is an indication that you're good to go.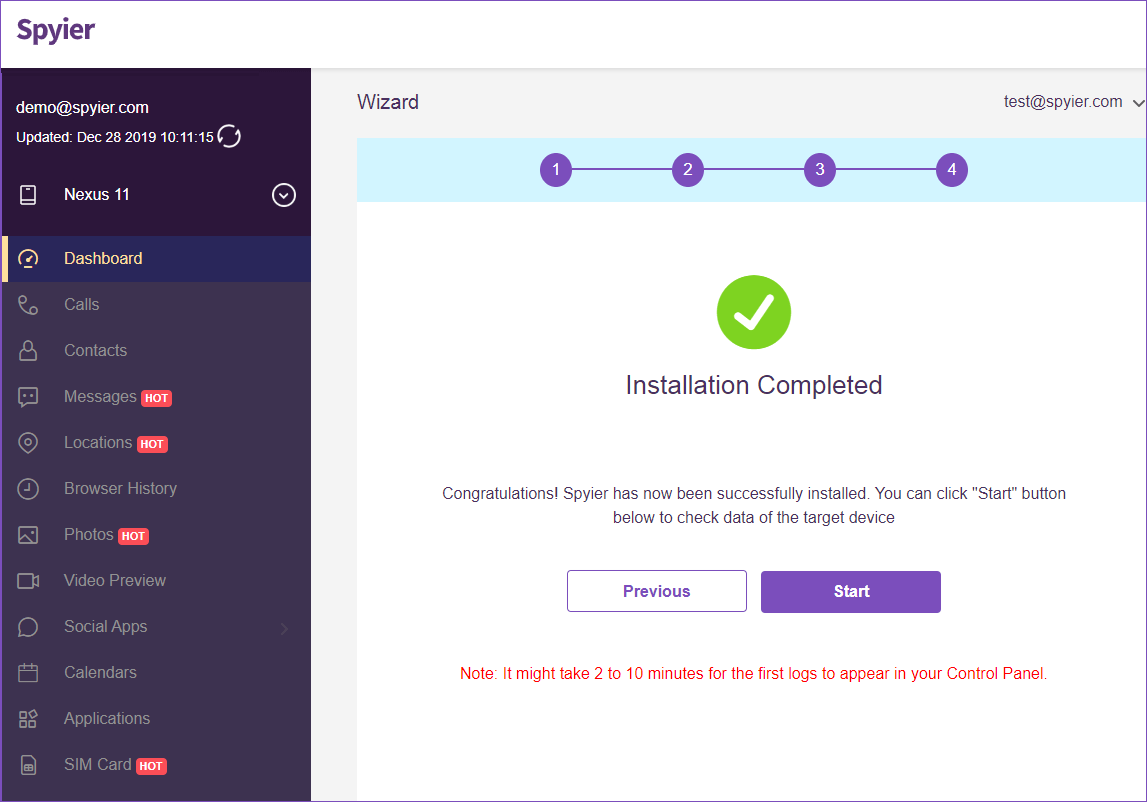 Now you may log in to your Spyier dashboard using ANY web-browser and secretly snoop into the target phone's Facebook details using the keylogger feature.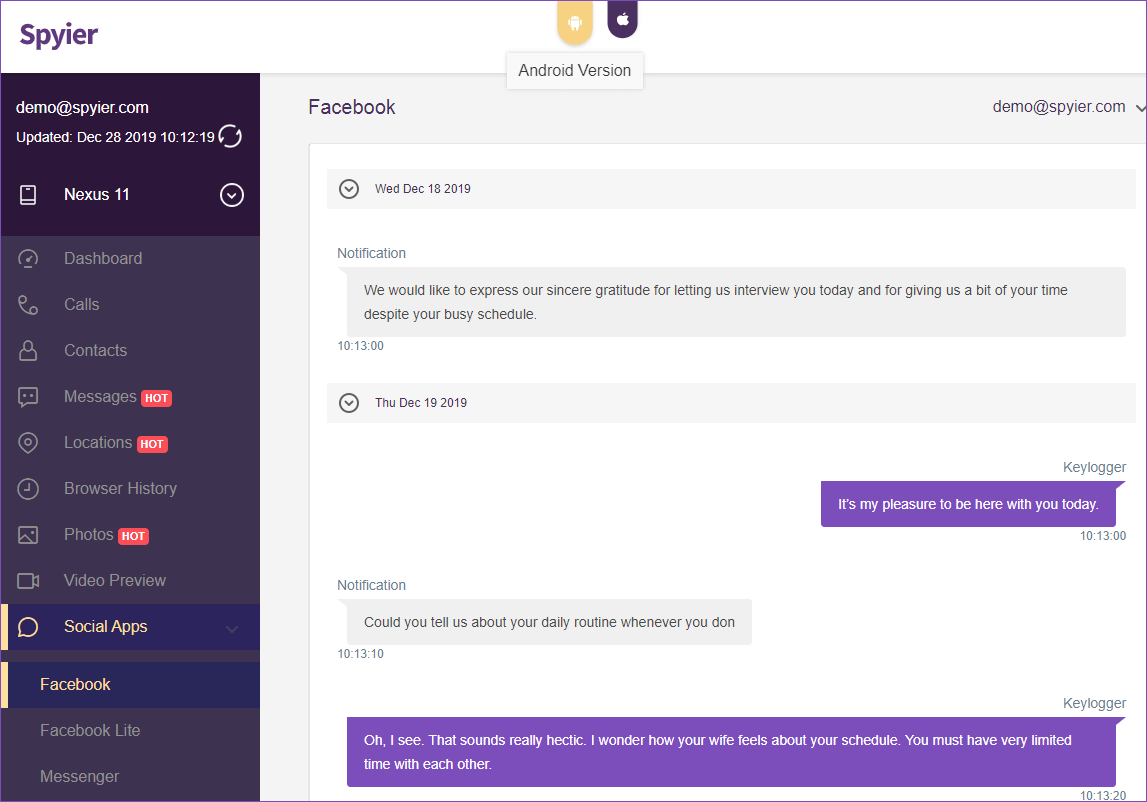 Undoubtedly, Spyier is the most effective phone spy app out there which presents the easiest online Facebook hacking tool currently available. To experience the software's working first-hand, check out its live demo which is free and accessible to all.
Don't Miss: How to Hack A Facebook Account Easily Without Surveys
Part 2: How to hack someone's Facebook – an alternate solution
If for some reason you're unable to use Spyier to hack someone's Facebook password or you wish to opt for another application, Cocospy makes for a worthy alternative. Inculcating features similar to Spyier, Cocospy works well with both Android and iOS devices.
The app doesn't need administrator permissions to work so you don't have to root or jailbreak the target device. It conducts phone monitoring remotely and in stealth mode so the chances of getting caught are none. Also, all benefits of Spyier like a virus-free app and intuitive interface come with Cocospy as well.
If you're looking for an app that can grant you superior parental control capabilities, Cocospy is the wisest choice since it comes with an additional geo-fencing feature. With this capability, you can set up no-go zones for your children which if breached will automatically send notifications to you so that you can intervene.
Like Spyier, before purchasing Cocospy, you can work with its free live demo to take a call. The demo doesn't need you to sign up or give your credit information so it's absolutely risk-free.
Part 3: How to hack into someone's Facebook
If you currently don't need a phone spy app but only a Facebook Messenger hack online, you might want to consider HyperCracker. With an increasing number of people wanting to snoop into someone else's FB account, expert coders and hackers from around the globe have come together to devise this tool for people who need to hack FB for free.
Although the process this tool follows is a bit lengthy, as a user, you won't experience much hassle while using it. The tool claims that none of your personal information is stolen when you use it and it is actually very simple to use.
However, we would still suggest that before using any of these Facebook password crackers, do read up their reviews. Any tool that offers a free live demo is an additional plus.
Concluding Lines
Regardless of why you would want to hack into someone's Facebook account, doing it discreetly is of utmost importance since otherwise, you may end up facing legal charges. Applications like Spyier and Cocospy can offer superior Facebook hack online capabilities without raising any red flags.
So the next time your child or partner appears to be engaging in suspicious activities, rope in a phone spy app and catch a glimpse of all that they've been up to using their Smartphone.
This post is also available in: Deutsch (German) Español (Spanish)