Instagram happens to be one of the most secure social media platforms there is. As a result, hacking someone's Instagram account is tough.
Sometimes, though, you have no choice but to try. If your partner, child, or loved one is addicted to Instagram lately, you need to access their account to find out what they're up to.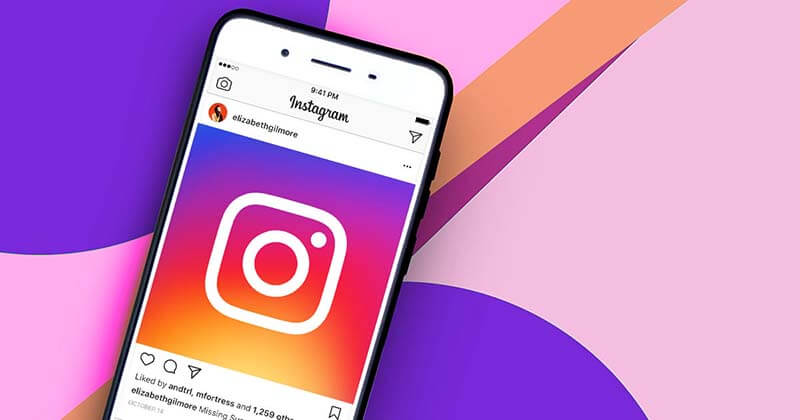 We recommend avoiding online Instagram hacks. They're just clickbait. Some of them steal your personal information or even infect your device with a virus.
But then, you must be wondering, how do you legitimately hack someone's Instagram account without their password? Can you even do it? We have two solutions for you! They're easy to implement and don't require any technical skills at all.
Part 1: How to Hack Someone's Instagram Without Their Password
The most straightforward, no-risk, and stress-free way to hack someone's Instagram without having their password is with Spyier!
What is Spyier? Spyier is a top-rated social media and phone hacking app. It's used in 190+ countries by over a million users for their hacking needs. Users include parents, employers, and people in troubled relationships.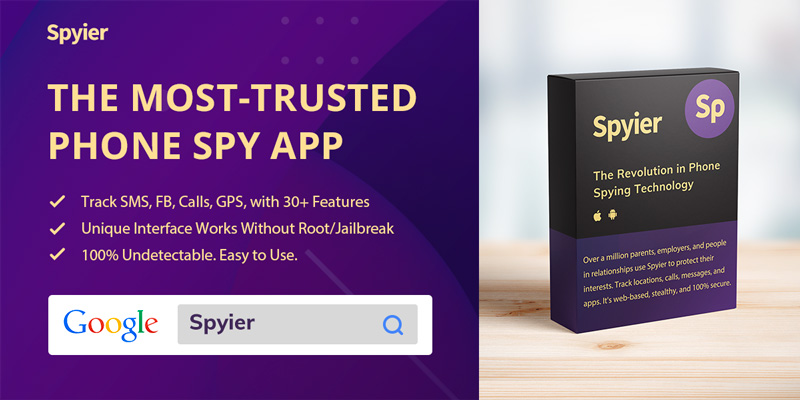 You can use the app to directly hack someone's Instagram account in secret. You just need to set up the app – which only takes 10 minutes – on the target iOS or Android device. Then you can start hacking immediately.
Spyier is a super-reliable, stealthy, and user-verified Instagram hack. The app has been positively reviewed by top platforms such as Digital Trends, TheVerge, TechRadar, and Tom's Guide.
1.1 Spyier – Makes Instagram Hacking a Cakewalk
What exactly does Spyier do? It gives you full access to the phone user's Instagram activity!
Read Instagram messages: You can check private messages the person is sending out or receiving on Instagram. Every message comes with a timestamp, allowing you to find out when the conversation happened.
Check contact details: You can check the person's Instagram followers and contacts. The Contact book contains details like names, display pictures, addresses, and more.
View media files: Is the person exchanging media files on Instagram? With Spyier, you can download pictures, videos, audio files, and more.
Find deleted messages: Finally, Spyier is capable of retrieving deleted messages! Even if the person deletes a sensitive message, it will always be available to you on your private account.
Won't the person know that you've hacked their Instagram account? Nope. Spyier works in complete secret, so you won't get caught if that's a concern. Read Part 1.2 for more details.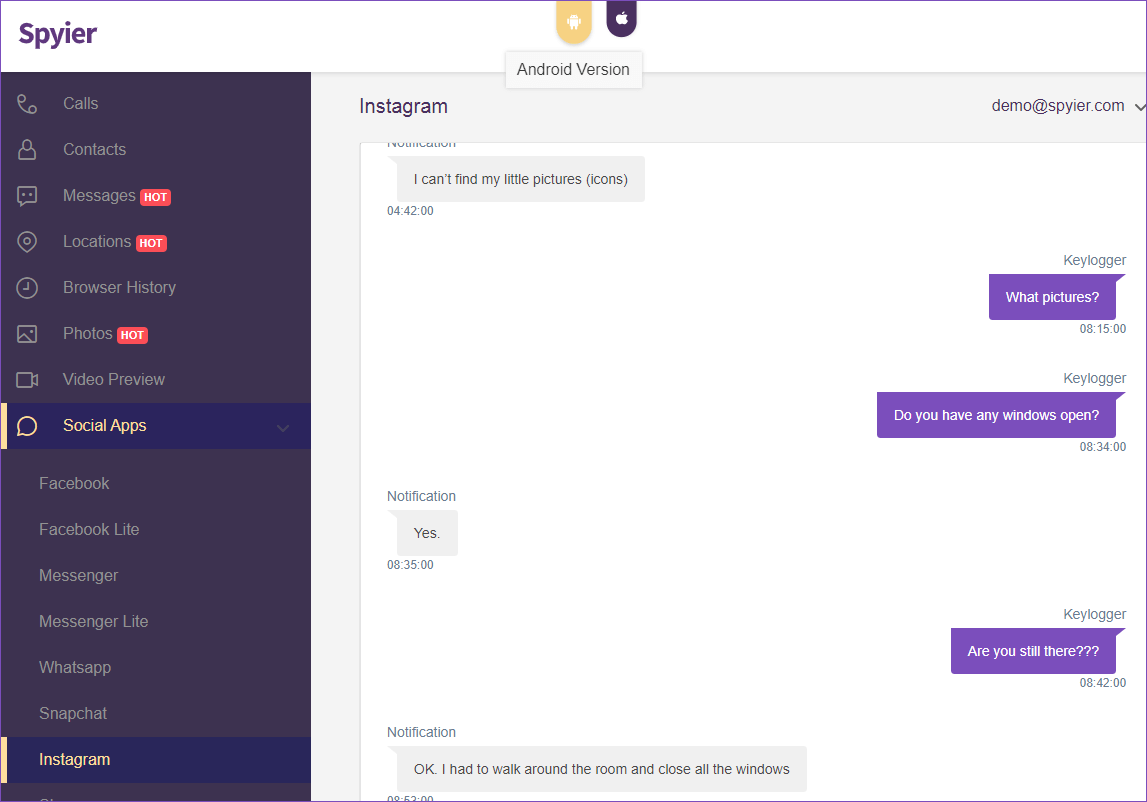 Spyier also comes with an in-built keylogger. Keyloggers are programs that record someone's keystrokes and share them with you. Why is this important? It's a game-changer!
Capture the person's Instagram credentials: Because a keylogger records all keystrokes on the target phone, it can also potentially capture the person's Instagram username and password!
Then log in to Instagram directly: Once you manage to find out their Instagram username and password, you could log into their account directly. Note that this might be risky, so just using Spyier's Instagram might be a better bet.
1.2 Spyier is a Market-Leading Instagram Hack
Using Spyier to hack someone's Instagram is a smart idea. Why? The app offers industry-leading features:
Spyier doesn't need rooting or jailbreak
Usually, if you want to hack someone's Instagram, you need to root or jailbreak their phone first. This is a major hassle, not to mention risky. They might catch you. Also, root or jailbreak voids the device's warranty and can cause data loss.
With Spyier, however, you don't have to worry about any of that. This is one of the only apps in the market that work 100% without rooting or jailbreak, thanks to some advanced software under the hood.
The app is a breeze to use
Just about anyone can use Spyier, as long as they have a computer or a smartphone. You can set up the app in a matter of minutes and then use it to hack the Instagram account remotely. You can access the dashboard from any web browser.
It's private and secure
With some Instagram hacks, there's a risk your personal information could be stolen or compromised. Spyier is a genuine, legitimate app, however. It's backed by countless users. Also, it doesn't store your data on its servers and so it can't share it with anyone.
Using Spyier is risk-free
You can use Spyier without getting caught. How? The iOS version of Spyier is a web-based app. You don't need to download or install any software on the device on which you want to hack Instagram.
Further, the app works directly with the linked iCloud account, instead of with the phone itself. As a result, there is no physical app to detect! You can spy on the iPhone or iPad risk-free from any web browser.
The Android version of Spyier is a small app that you hide after you install it. The app is very small at 2MBs and works in the background, without draining the phone's battery. The app icon and other traces aren't present on the phone. As a result, the user can't detect it!
You don't pay much
Compared to most other Instagram hacks, Spyier is reasonably priced. You pay about as much as a snack at a restaurant to use Spyier per month. You also get a discount if you want to hack multiple Instagram accounts.
1.3 How to Hack Someone's Instagram Without Their Password in 4 Steps with Spyier
Step 1: Get a Spyier subscription plan for Android phones or iPhones, depending on the target device. Input your email address when it is required. Once you have bought the subscription, you will be sent your username and password on the email.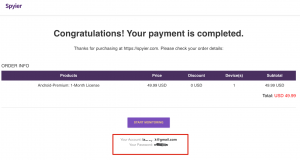 Step 2: After you have the login credentials, you can access your Spyier dashboard by logging into your account from the website. For the first time access, you will be asked to configure the service.
If you want to install Spyier on an iPhone, simply choose the target platform: iOS. Then enter the linked iCloud credentials. Wait a few minutes until Spyier syncs with the device data.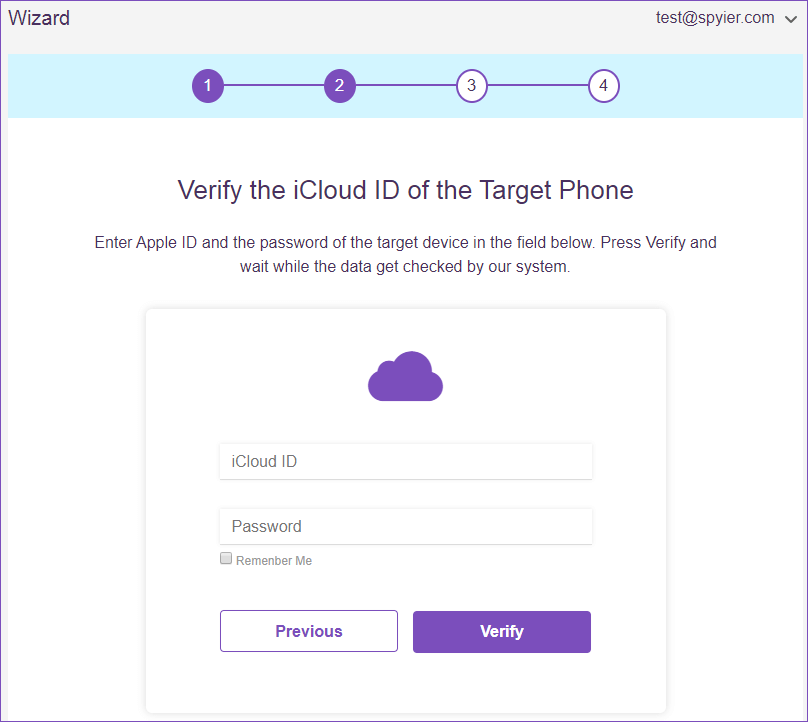 In the event you're installing Spyier on an Android device, set the target platform to Android. Then download Spyier on the device and hide it by following the setup instructions. That's all!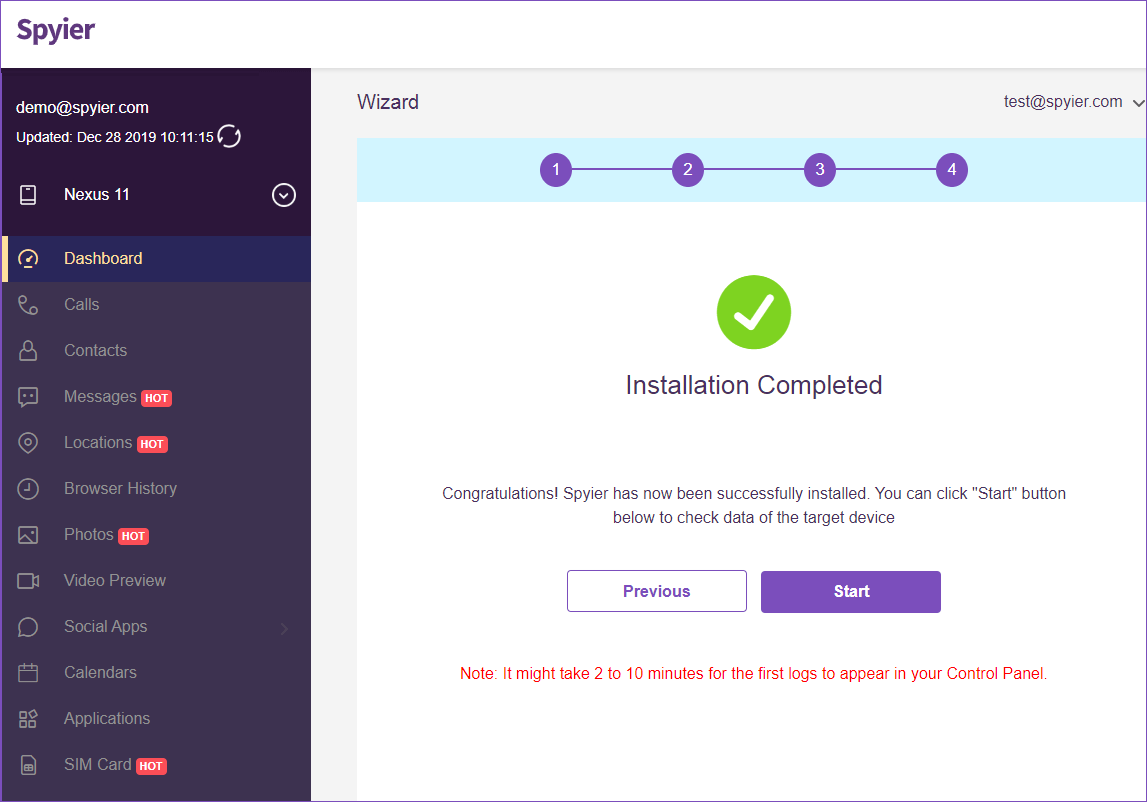 Step 3: Great work. You can now access Spyier from any PC or smartphone web browser. To hack Instagram, you need to look for the "Social Apps > Instagram" option in the selection panel on the left. Click on it and you're in!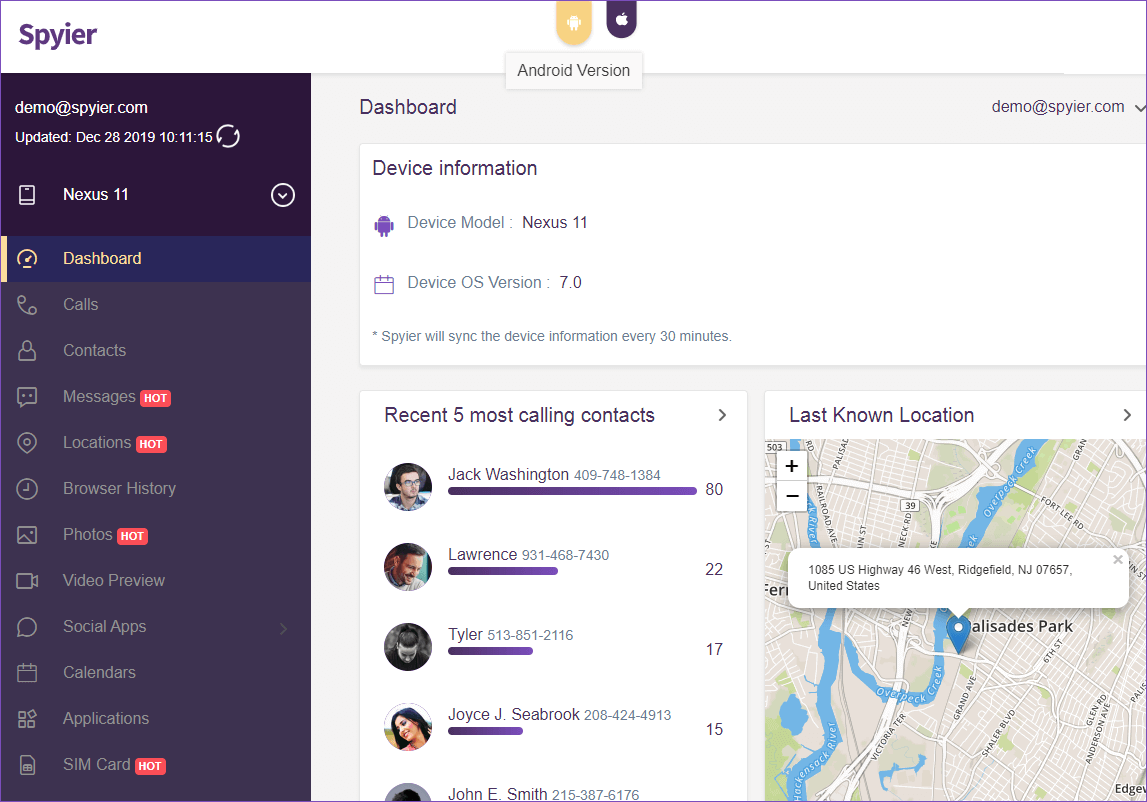 **Beware: You can't hack Instagram on Android without installing software on the device first. If a service or app says it can do so, it's a lie. They want to steal your money or your personal details!**
Want to try the Spyier's Instagram hack yourself? Check out how Spyier works with this free live demo!
Don't Miss: Telegram Hack: How to Hack Telegram
Part 2: How to Hack Someone's Instagram Without Their Password
The second way to hack someone's Instagram without their password is with Spyic. Just like Spyier, Spyic is a top-rated Instagram hacking tool. In fact, Spyic is a full-fledged phone monitoring app with multiple phone hacking features.
The app is used worldwide and has a stellar reputation. You can use it to hack anyone's Instagram reliably, provided they have an iOS or Android device.
1.1 Spyic – Breeze Through Instagram Defenses
Spyic delivers updates on anyone's Instagram activity directly to your web-based dashboard:
Read messages: You can use Spyic to read private Instagram messages. You get regular updates on the target's Instagram activity.
View media files: Spyic can show you all the photos and videos the person is uploading to their Instagram account or sending to someone.
Check followers: You can also see details about the person's Instagram followers. Details include names, email addresses, and display pictures.
You get multiple other Instagram-related features, like the ability to find deleted messages, a keylogger tool, and timestamp details.
1.2 Spyic is a High-Tech App
 Spyic is a cutting-edge Instagram hacker. Here's why the app is special and worth using:
Spyic is more than just an Instagram hacker
As we mentioned before, Spyic is much more than a simple Instagram hacker. The app can hack a person's entire phone. You can read texts, access other social media apps, view the device location, check SIM card info, and much more.
You can use Spyic discreetly
Spyic is a secure, secret solution. The iOS version is web-based and can't be found out because it works without software. The Android version of the app is hidden and small, making it impossible to detect. You won't be found out if you use this app.
The app is super-easy to use
You can set up Spyic in minutes without any technical skills. The app works from any PC or phone web browser. You can hack the person's Instagram account comfortably and remotely, without having to be near the phone.
Conclusion
As you now know, hacking someone's Instagram without their password is surprisingly easy if you use either Spyier or Spyic. Both apps are fast, secure, and get you access to anyone's Instagram in minutes.
This post is also available in: Deutsch (German) Español (Spanish)