Just like your eyes are your windows to the world, today, social media platforms have become windows into people's lives. From waking up to lying down, people share everything on Facebook for the world to see.
While that may seem like fun, it's a dangerous vicious trap that people set for themselves, since they're inadvertently exposing every bit of their personal life to miscreants who might want to take advantage.
If your spouse or child is in the habit of sharing everything on Facebook, that's exactly why you should know what they're up to on it so that you can intervene at the right moment. And that's why you should know about the best hacker Facebook software available online.
Through this post, we aim at highlighting the 10 best Facebook hack software which you can consider to peek into your child or partner's social media activities anonymously.
#1 Spyier
Spyier is the prime winner when it comes to comparing the best Facebook hacking apps out there. It can show you each and every message of someone's Facebook account and more information that you can actually imagine.
In fact, the depth of information provided by Spyier is so much that you will feel you are using their Facebook account yourself. You will have a hands-on experience with their private Facebook data that no other app can provide.
Due to this, Spyier has been appreciated and admired by several media authority websites out there such as Forbes, PCMag, NYTimes, AppAdvice, and more.
Spyier offers discreet phone monitoring through Stealth mode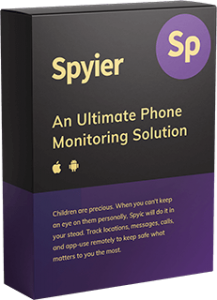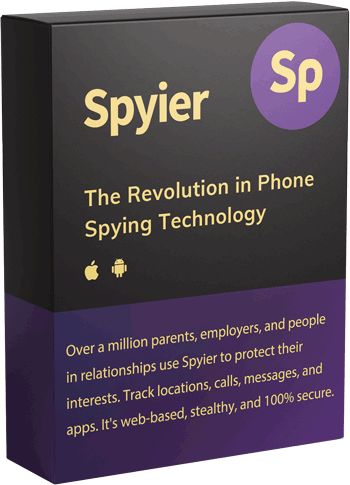 To work with Spyier's Android version, you need to install the app on the target phone but you don't need to root the device. It takes less than 5-minutes to do it and once done, the app can be hidden from the list of installed applications. This enables it to work in complete stealth mode.
A lot of Android phone monitoring apps out there fail to achieve complete secrecy, but you won't have that problem with Spyier. Once setup, the app will run in the background without needing any intervention from your side.
Moreover, since the app is lightweight (occupying less than 3M of space and minimum battery) and hidden from installed applications, it becomes extremely difficult to be spotted. Your target will have no clue the app is even there!
Spyier for Android also comes with a keylogger feature which lets you capture the keystrokes used to log into social media accounts like Facebook.
Once you have them, you can log into the FB account of your child or spouse and see what they've liked, viewed, and shared. You can also use it to hack FB account without password.
The iOS version of the app doesn't need you to jailbreak the target phone and it doesn't even need to be installed. All you need are the iCloud credentials of the target phone to sync all its data into the app's dashboard, and then you can conveniently view FB, Instagram, and other social media activity without setting off any red flags.
Key benefits Spyier brings to the table
If you're wondering why Spyier has gained so much recognition, have a look at these benefits you can derive by using this awesome FB hacker app:
Spyier is a globally renowned and trusted brand for phone monitoring backed by thousands of positive reviews. For it to garner so much hype it has to be worth it
It has a convenient Setup Wizard and an intuitive interface which makes configuring and working with it absolutely hassle-free
You don't need to install anything on your own phone to monitor another phone. You can do it through a web-based dashboard to which you can login using any web-browser (desktop or mobile)
None of the target phone's data is saved on the servers so information theft is out of the question
The app lets you get a feel of its look and working through a free live demo which is accessible to all without signup
The icing on the cake is that Spyier is much more economical that other similar apps out there. So investing in it won't break the bank for you.
And now let's move on to the second app on the list.
Don't Miss: How to Hack A Facebook Account Easily Without Surveys
#2 Cocospy
Another great FB hacking software is Cocospy. Similar in most features to Spyier, this app is fun and simple to use. Primarily used by employers to track their employees and by parents to monitor their kids, Cocospy is available for both Android and iOS.
The best part about Cocospy is that with it, there's absolutely no chance of you getting caught while spying on the target phone. It keeps your identity a secret and thus, your reputation doesn't get tarnished in the eyes of your target.
In addition to offering superior Facebook hacker program, this tool lets you snoop in on the target phone's call history, pictures, browser history, and more in complete stealth mode. You can set up a geo-fence by marking zones on the map in the target phone and receive alerts when the fence is transgressed.
Like Spyier, Cocospy doesn't need you to root or jailbreak the device to access full app features. For Android, it needs to be installed (not for iOS) but it doesn't consume significant resources on the target phone and it can be hidden from settings so that it doesn't get detected.
With Cocospy in tow, you can rest assured that your loved ones are safe from trouble.
Also Read: How to Hack Facebook Messenger to View FB Inbox Messages
#3 Spyic
In the world of parental control apps, Spyic is a definitive leader. Giving worried parents the much-needed sleep they deserve, Spyic lets them keep an eye on what their kids do on their Smartphones and tablets without interfering, or getting caught!
Remotely tracking location, messages, calls, Internet usage, and SIM usage are just a few of the useful things Spyic lets parents do with its ingenious phone monitoring capabilities. They can even set up no-go zones which if breached will send immediate notification to them about their children's whereabouts.
Working much like Spyier and Cocospy, Spyic doesn't need you to root the target Android device or jailbreak the iOS device. You don't need to install anything on your phone and can track the target phone remotely through a web-based dashboard.
The Facebook password cracker is virus and malware-free and doesn't pose any threats to the target phone's critical information. With Spyic, you can virtually be with your child 24×7.
#4 SterJo Facebook Password Finder
If you've lost your Facebook password and cannot find it or remember it by any means, SterJo Facebook Password Finder app can prove to be useful. Not just FB, this tool helps in retrieving any kind of password with ease.
The tool is quite easy to hack FB password with the click of a button. For it to work, you need to have the email id that was used to register the FB account. This software needs to be downloaded and installed on your computer / phone and then launched.
The software works by retrieving the passwords that were saved on your browser recently or even some time back. It is compatible with several browsers and can automatically detect the locations at which the passwords are saved.
Among the other Facebook id hack software currently available online, this tool is quite a popular choice.
#5 Hack Facebook
Another Facebook hacking software you can use to hack FB free is Hack Facebook. While the tool's homepage looks a bit too simple, it is one of the easiest Facebook hack software online. No installation or download needed.
The only thing you need to do is enter the target person's Facebook profile URL and click on the button that says "Hack Account." The tool's algorithm then starts working by finding the username in FB's database and decrypting its password. It's quite complex really!
While it is a good way to peek inside someone's FB account, the tool won't let you do anything else except hack a FB account for free.
#6 Minspy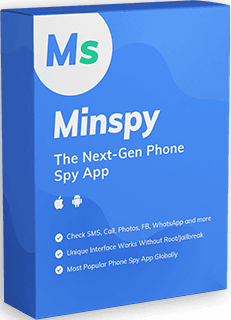 One of the safest FB ID hacker software available online is Minspy. With the need of snooping into someone else's FB account on the rise, experienced coders and hackers from around the world have come together to devise this app for people who need to hack FB for free.
Although the process this Facebook hacking tool follows is a bit lengthy, as a user, you won't experience much hassle while using it. The tool claims that none of your personal information is stolen when you use it so that's a huge plus in its kitty.
However, we would still suggest that before using any of these tools, do read up their reviews. Any tool that offers a free live demo is an additional plus.
#7 Spyzie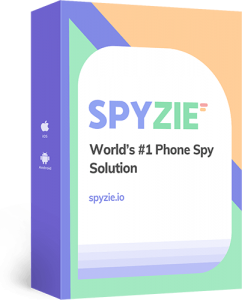 A cool Facebook hacking app that allows you to take complete control of a target phone, even if its SIM is changed, is Spyzie. With features like 24×7 parental control, real-time data backup, and anti-theft mechanisms, Spyzie is a great phone tracking solution.
In addition to offering the above-mentioned capabilities, Spyzie enables you to spy on another person's Facebook, WhatsApp, SMS, installed apps, GPS location, browser history, and call logs.
This Android phone monitoring solution isn't available for iOS devices yet and it needs to be downloaded and installed on the target phone. Once installed, you can log into your admin panel from a web-browser to start monitoring.
While it does offer a 7-day trial, there's no live demo so you can't experience the tool's interface before-hand.
#8 Spyine
Allowing you to view a target phone's screen and location LIVE is Spyine. This FB hacker lets you in on activities like tracking phone location, read contact details, view photos, record app usage, hack FB and other social accounts, and do much more.
Available for both Android and iOS, this Facebook hacker app is perfect for worried parents, suspecting spouses, and diligent employers. While the app comes with a ton of helpful features, the most strikingly odd thing about it is that it is available for free trial ONLY for 48 hours!
Regardless of level of preparedness to monitor a target phone, that's too little a time to get accustomed to an app. So unless you have some prior experience with phone monitoring apps, we'd say you go with another solution. If however you are an experienced user, 48 hours should be enough to have an idea of the app's capabilities.
#9
Fonemonitor
Claiming to be the world's most advanced Facebook hacking software, Fonemonitor is an intuitive and user-friendly solution for parental and employee monitoring needs. The features and FB hackability this app comes with are quite extensive.
In addition to complete Facebook hacking, this app enables you to remotely lock a phone, record voice calls, wipe data, and take screenshots. You can even add keywords to flag specific contacts and locations in your monitoring dashboard so that you get instant alerts on activities related to them.
While the tool's website looks promising, the app has gathered quite a few negative reviews from users. Some say its primary features don't work, others claim it's too difficult to set up. The aspect that has been specifically mentioned as the worst is the tool's support team's unwillingness to respond to queries and refund requests.
#10 Copy9
The last Facebook hacker app on this list is Copy9, a highly advanced parental control app. This app lets you hack FB free and can be quickly installed on the target device. It runs in the background and lets you monitor the target phone remotely.
With Copy9, you don't need to jailbreak the target device to hack someone's phone, track SMS, social apps, location, and more. Additionally, your identity won't be revealed while you monitor the target, which means they won't ever know they are being spied on.
Although it lets you hack into FB account, you will need to root the target device for this particular feature. Also, with Copy9 you won't be able to monitor several other social apps like Tinder, Kik, LINE, and WeChat.
That's it folks!
So there you have it; the 10 best hacker Facebook software currently available. Although after reading this post you might be tempted to snoop into any unknown person's FB account, we'd advise that you exercise some restraint and use these tools for the right reasons.
Whether it is to recover your own lost FB password, or for monitoring your child/partner/employee's FB account, if you use one of the three top apps we've mentioned in this list, you can be sure to stay anonymous while you spy.
This post is also available in: Deutsch (German) Español (Spanish)