In life, there aren't many things more precious than your kids. All parents feel a great urge to protect and safeguard their children; it's only natural.
And you'd be surprised, even as a parent, at the lengths you'd go to in order to make sure that nothing bad happens to your kids. When they're growing up nicely, you've definitely got a reason to be happy.
But what can you do when things aren't going according to plan? What if you've got a son whose behavior has shifted quite radically lately?
What if the matter is serious? In that case, you may want to learn what your son is doing on his phone; that's where all the social activity is at these days.
To be more specific, most people are using iPhones these days; who doesn't have one, really? And could you actually track your son's iPhone without him knowing? Don't worry – we've got all the info right here.
Part 1: How to Track My Son's iPhone Without Him Knowing
Technology to the rescue! There are services that can provide you with regular and full reports on all of the activities your son does on his iPhone. That means knowing where he's going, who he's talking to, the people he's meeting; not to mention the contents of all his messages!
But seeing as there are plenty of apps and other phone tracking services out there; which one do you place your trust in?
As you'll see once you begin browsing, there are more than a few different solutions out there. And many of them are even free! However, while these will save you a couple of bucks, we don't really recommend going with them.
Most are utterly unreliable, and plenty are even completely fake! Instead, you should use a service that you pay for, but is more trustworthy.
For example – a trustworthy and renowned iPhone tracking solution like Spyier! This is one of the most well-regarded phone spying apps in the entire world. You'll find that many reputable publications like Mashable, Tech Advisor, Mac World, and The Next Web sing its praises.
If you want a way to see someone's iMessages without them knowing, or finding out their location; there is really no better solution out there.
Spyier offers you an entire phone surveillance suite, with many other useful features as well. And as you'll see, it's quite discreet; no need to worry about your son finding out anything.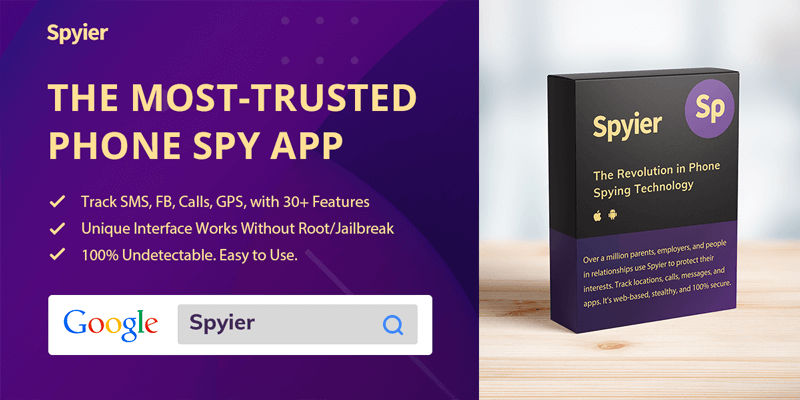 1.1 Why should I use Spyier? Is it trustworthy?
As we've talked about above – this is a full-blown phone tracking service. You will learn how to track your son's iPhone without him knowing with utter ease, if you utilize everything Spyier has to offer!
You'll be able to sift through his browser history, see where he's going, track his messages; there is nothing important about his life that you won't be aware of.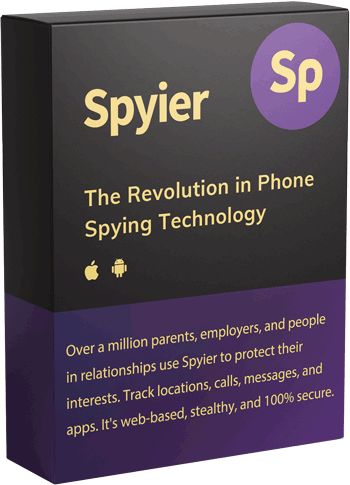 One of the best parts of this phone tracking solution is the fact that you won't need to jailbreak your son's iPhone in order to track it.
Jailbreaking is a painstaking process; it takes a while, and you really wouldn't have that much time to access your son's phone when he's not looking.
Plus, jailbreaking leaves that phone more vulnerable to hacking and tracking from people that aren't so benevolently inclined as a concerned parent. But, Spyier dispenses with any such concerns; no jailbreak is required.
On the other hand, this iPhone tracker is so inconspicuous that it's virtually impossible to find on the phone!
And that's because there is no "spying" app on the iPhone that your son might come across. The entire process of Spyier tracking is web-based for iOS devices; making it undetectable.
And if your son decides to switch to Android at some point, don't worry; you won't have to look for another spying solution.
Spyier works with Android devices as well; though it does require the installation of a small app on such phones. But it's a very small one, and it won't use up any battery; you can just install it in less than a minute (it's smaller than 2MB) and simply hide it.
There's no tech-savviness here, no prerequisite knowledge; the process of getting Spyier to work with your son's iPhone will be quick and easy. So if you're not someone who's into technology, you'll still be able to make use of it.
Perhaps most notably – Spyier is a phone monitoring solution you can put your trust in. It has more than a million users worldwide, who live in more than 190 different countries. With such an active and large user base, there are no concerns of malware or data theft.
1.2 How to Track My Son's iPhone Without Him Knowing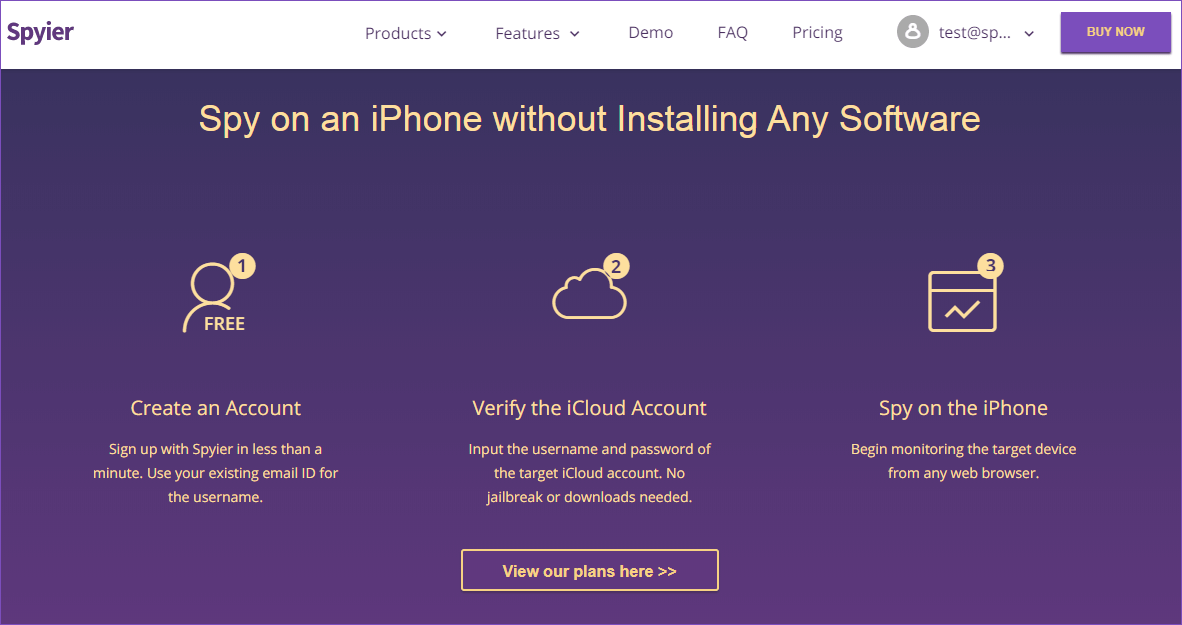 When it comes to getting Spyier to work with iOS devices, you'd really be hard-pressed to find an easier way to track your son's iPhone without him knowing.
Firstly, as we've said – you won't have to download any kind of app. That guarantees the ultimate discretion with Spyier and iOS phones.
Spyier runs on an entirely web-based platform when it comes to tracking iPhones; you'll be able to use it from any desktop, laptop, tablet or smartphone, without any kind of software download! It all happens right there, in your browser.
And you won't even have to touch your son's iPhone in order to track it.
But how does Spyier manage to achieve such a discrete solution, without app installations? The developers of this platform have designed it so that retrieves data from the iCloud backup of information from your son's phone.
Seeing as all important phone data gets uploaded to an iCloud server network, that's basically everything you'd want to know.
And as soon as that happens, you will know everything about your son's iPhone usage! You just have to:
Step 1: To use Spyier to access your son's iPhone, you will need a monthly subscription to the service. Head over to the pricing page and pick any plan you like. There are three options, with Premium allowing you to monitor a single device for a month. 
Choose "Buy Now" and enter an active email ID. This is the email ID you will use to login to the app, and it will be linked to your account. 
Step 2: After you make the payment, you will receive a confirmation from the server as well as your unique login password. This password is generated randomly and can be used safely. However, you can change it later if you wish. 
You will also receive an email from Spyier with your new login credential and some other information, including links to the setup guides. You can refer to them if there's ever any confusion. 
When you are ready to configure the app, click on "Start Monitoring" and then choose iOS as the target platform. You are just a few steps away from accessing your son's iPhone.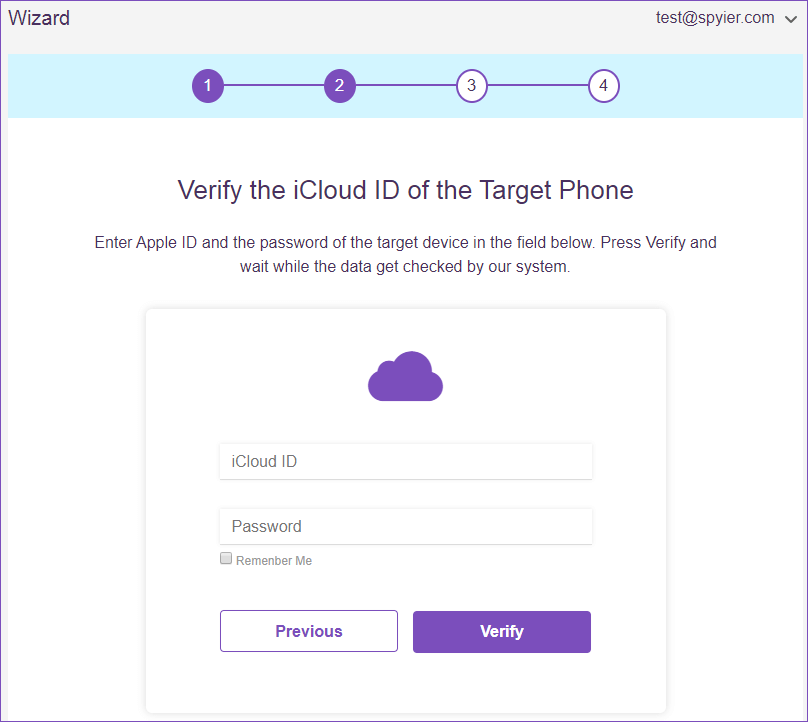 Step 3: Now you need to choose the OS of the phone you'll be tracking. Once you pick iOS, stick to the clear instructions you receive on syncing Spyier with the iCloud; it's not difficult, and it'll just take a few minutes.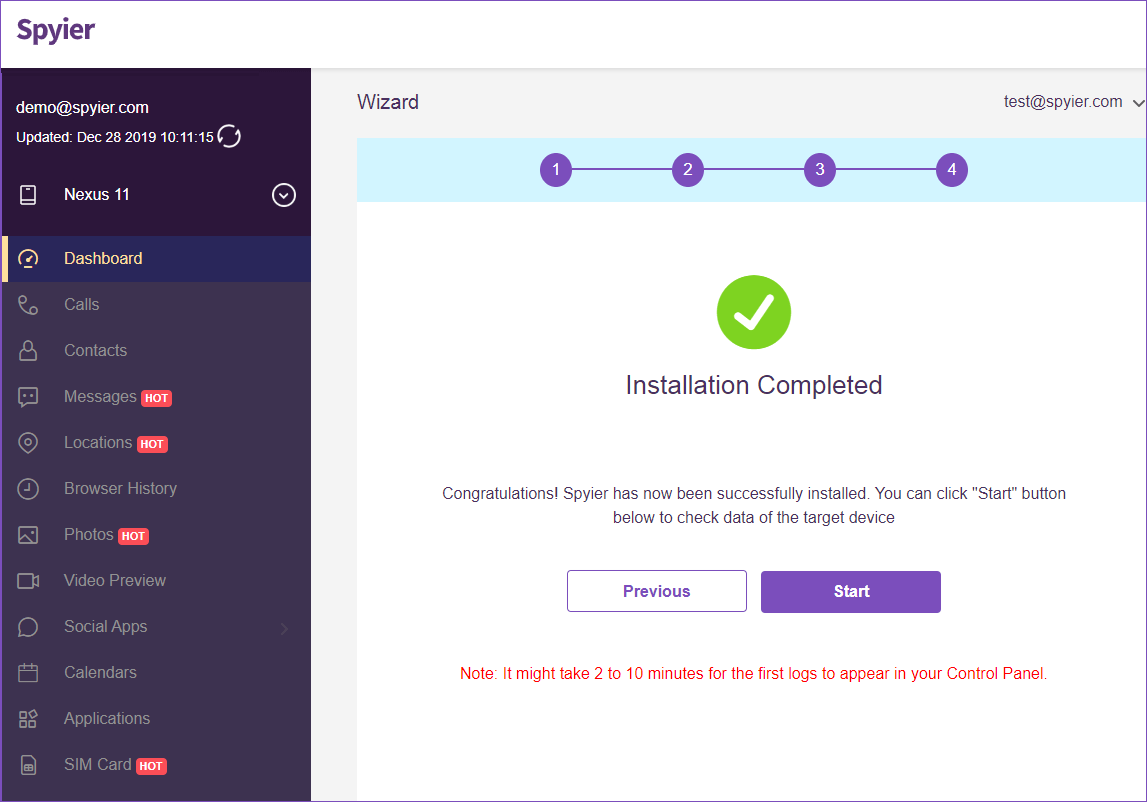 Step 4: And that's all, folks! You've successfully set up Spyier to secretly track an iPhone. Now you can view his phone activity with ease.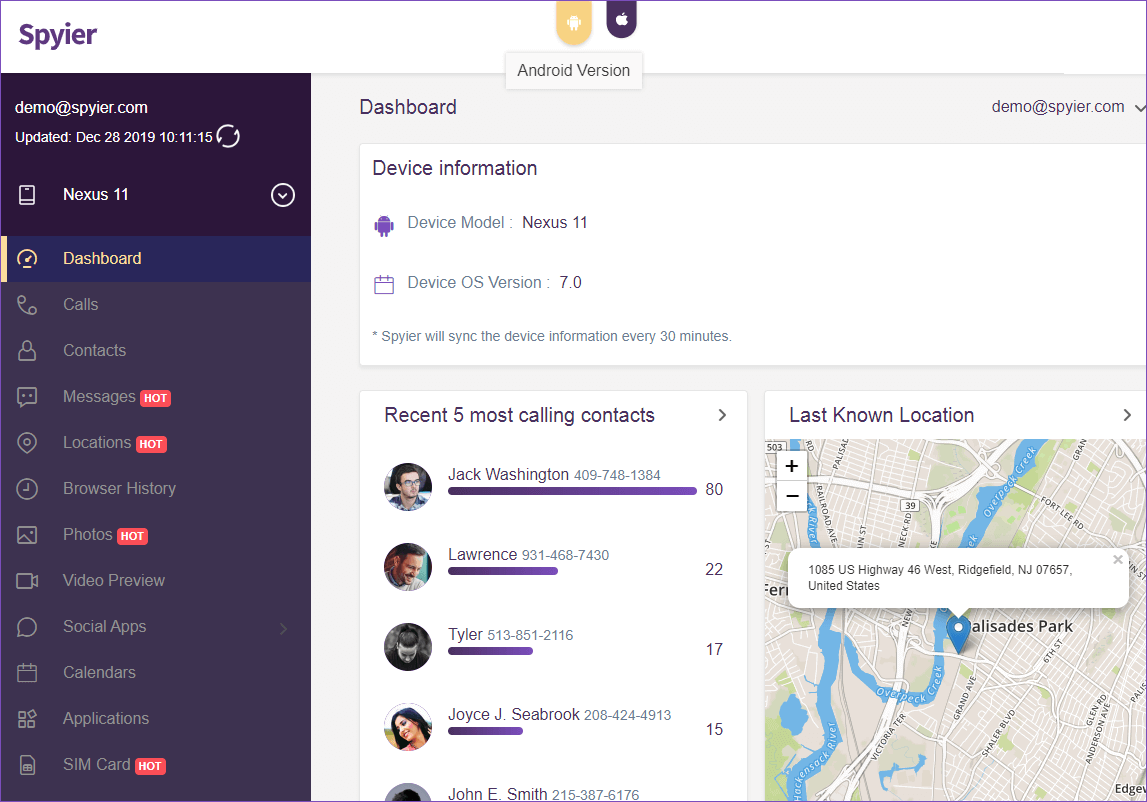 We hope that this gave you all the info you needed and that you now feel confident enough to get your very own Spyier account.
Using Spyier For Location Tracking
So, what kind of things can Spyier do in practice? As you'll soon discover – basically any kind of phone surveillance you can imagine!
For example, do you want to track your son's location? Let's face it – kids take their phones absolutely everywhere these days. And Spyier makes use of that to find out where anyone who's got the target device is currently located!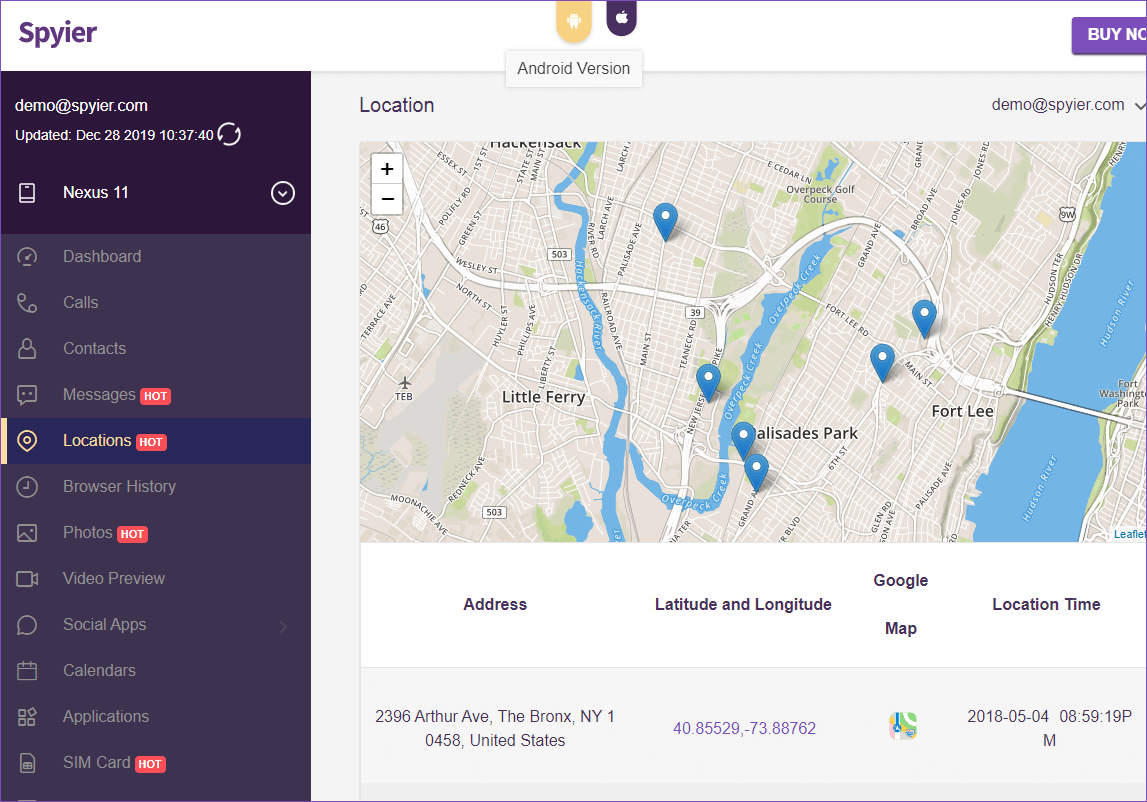 Just take a look at the Spyier dashboard. On the panel to the left, you'll find all of the different phone tracking features it has.
And among them, there's the location tracker as well! You can view the precise coordinates of the target device at all times, as well as a visual representation on an actual street map. You'll know where your son is going with his friends all the time.
Don't Miss: How to Track an iPhone by Phone Number
Conclusion
While there are many ways to track your son's iPhone without him knowing; at the end of the day, Spyier is certainly the most dependable one.
He'll never know that you've got a loving but watchful eye on him with this tracking service. If you want to try it out before subscribing, there's even a live demo! All in all, a hearty recommendation.
This post is also available in: Español (Spanish)