When Facebook came out a few years ago, no one thought it would be this big. Yet, it made its way to become the most popular social media platform there is.
Here it is now, years later, with everyone on the platform. Your partner, your child, your friends, and even your neighbor's pet probably has a Facebook account.
Therefore, if you want to know the most personal details of a person, hacking their Facebook account is the way to go. However, for most people, it turns out to be an impossible road when they try doing it. And I understand it too, the fault is not theirs!
When you set out to find a Facebook hacking app, all you can see in the search results are fake apps that ask you to take a survey or prove that you are human. We all know the story after that. We are led through a series of fake clickbaits that just waste our time (and in some cases money too).
Therefore, I am going to provide you with a genuine way through which you can hack a Facebook account very easily. There is no survey and you won't have to prove that you are human!
Part 1: How to Hack FB Account Easily Without Surveys
I know if I told you that hacking a Facebook account is a piece of cake,  you won't believe me. Therefore, I wouldn't start with that.
Let me start by telling you that in order to hack Facebook, the first option is for you to be a pro hacker (such as those people you see in spy movies). However, most of us don't have that level of skill or that much time to spend learning it.
Therefore, the easier (and better) way is to choose an app that employs high tech measures and does all the work for you. The end result is that the Facebook account's private details of any user are right on your screen!
Therefore, let us discuss this method in the sections to come:
1.1 Spyier – The Key That Unlocks EVERY Facebook Account
Spyier is a spy app that can give you the private details of anyone's Facebook account (or any other social media account. In fact, it can do way more than that, about which you will be learning in the sections to come.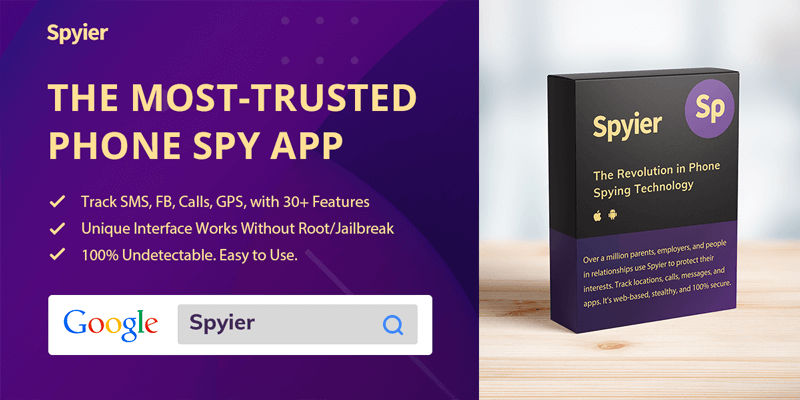 To put it in simple terms, Spyier is a phone monitoring solution that keeps a tab on the activities of the other person's phone. Therefore, if they receive a message on their phone, you know about it. You know what the message is and even who sent it.
And this is not just limited to Facebook messages. From calls to location, Spyier gets everything for you. There is not a bit of data on the other user's phone that they will able to hide.
The best part of the process is that they never even come to know that you are keeping an eye on their data. I know it sounds surprising and you might be wondering how Spyier accomplishes this. Don't worry, I will unravel all of its mysteries to you.
However, let us start by knowing some interesting bits about Spyier that makes it the absolute best phone spy app in the market.
Spyier Makes Facebook Hacking Easier Than Ever… Here is how:
There are a lot of unique things about Spyier that you won't find anywhere else. It is created by combining the best bits of the best Facebook hacks out there. At the same time, it eliminates all their shortcomings.
Here are some of its key features:
Online Facebook Hack
You won't have to download any app on your phone or PC in order to use Spyier. You can just open any web browser you like on any device of your preference and use Spyier from there. It works through its dashboard, which is similar to using Facebook from your web browser.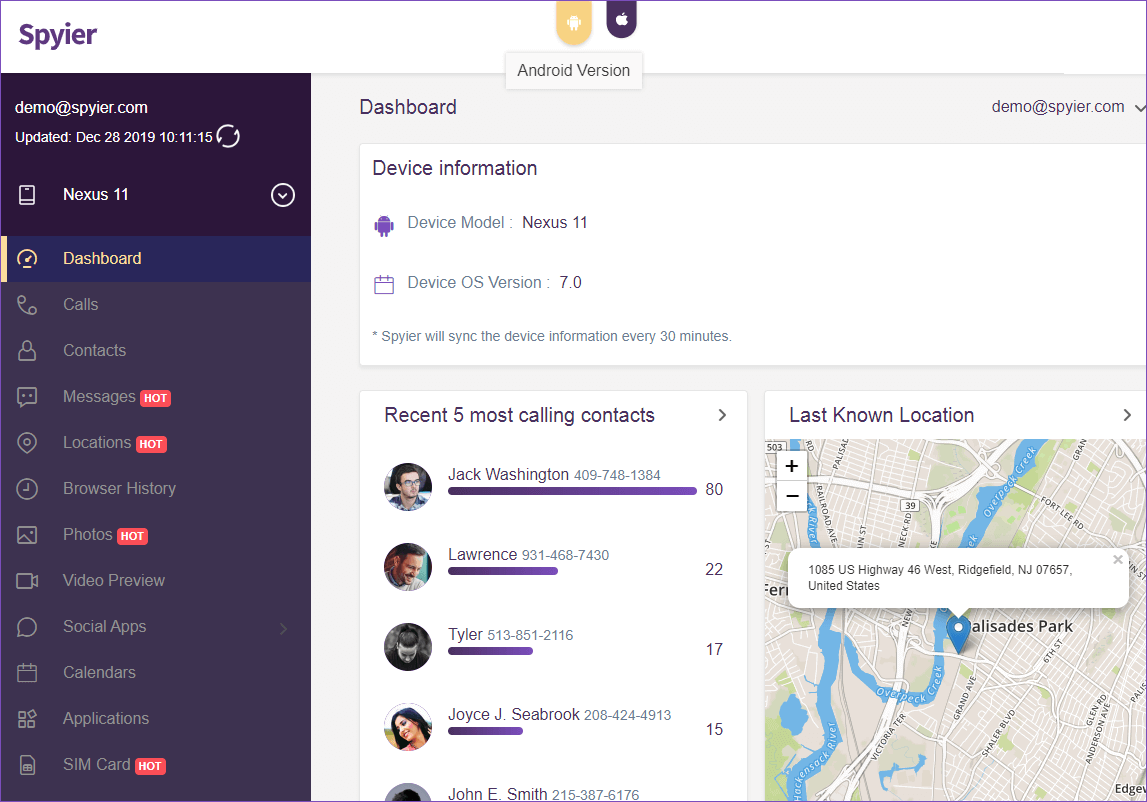 Data Security
Most of the time when you are hacking a Facebook account, the account belongs to someone important to you. Therefore, it is important that you keep all your (and their) data safe as well.
Spyier understands this and employs top-notch security measures for data security. No data that you hack is stored in Spyier's servers. In fact, Spyier's own team cannot view this data too.
No Root or Jailbreak
When any app offers as many features and powers as Spyier does, they ask you to root or jailbreak the target phone. However, Spyier employs some of the brightest minds in the world to give you hacking solutions without needing root or jailbreak.
35+ Features
Facebook hacking is not the end of it. With Spyier, there are more than 35 features for you to use. You will be surprised at what all these features can do without even having the other phone nearby.
I know you are already curious to know more about it. Well, I will even give you something better- Spyier in action live. You can try out this free online demo without having to register or install any app.
Hack Facebook Quietly Without Being Caught
One of the best things while using Spyier is that you will never be caught while hacking someone's Facebook account. This is due to the unique design of Spyier. Let me explain it to you for Android and iOS devices:
Spyier for Android
When it comes to hacking Facebook account on phones that use Android, you have to install a spy app on the target phone to make the magic happen. This is true no matter which spy app you choose. Even if you don't use Spyier, you will have to install the other spy app on the target phone as well.
However, if you are choosing Spyier, you will be getting something special. Spyier has a unique design when it comes to its Android app solution.
Spyier for Android app is less than 2 MB in size. This means that it takes just a few seconds for the app to be installed on the target phone. Once the app is installed, the app icon vanishes from its app menu. Only you can bring it back with a secret code that you will know.
Spyier's Android app keeps running in the background without giving any notifications to the other user. In fact, it does not even consume any battery at all. Therefore, they never get suspicious that you are tracking them.
Here comes the most interesting part. When you wish to uninstall that app, you won't have to touch their phone at all. You can uninstall through Spyier's dashboard by opening it in your computer or phone's web browser. It just takes a single click!
If you think about it, this whole design means that Spyier never gets caught even when it is installed on the other user's Android smartphone. However, what about iOS devices? Let us find out…
Spyier for iOS
If the person whose Facebook account you wish to hack uses an iOS device (like an iPhone or an iPad), you don't have to install any app on the target iPhone if you are using Spyier.
While iPhones were once considered to be a walled garden, Spyier has shattered that illusion. Hacking a facebook account on an iPhone even without touching it is a big deal, and Spyier has accomplished this.
Since all iPhones are equipped with the iCloud feature by default, all the data of an iPhone automatically gets synced to the iCloud server.
Spyier utilizes this data to extract relevant information about the iPhone's data. This includes everything you need to know about them and even more.
Therefore, in order to make it work, you will just have to verify their iCloud credentials with Spyier and the job is done!
This is how Spyier for iOS gets the job done so quietly. All the Facebook data of the other person is right on your screen for you to view comfortably, and the other user has no idea about it!
1.2 How to Hack Facebook Password for Free Without Surveys
Now that we have learned about hacking Facebook on Android and iOS devices using Spyier, let us learn the steps for the same:
Step 1: Buy any Spyier subscription plan for Android phones or iPhones. Enter your email address when prompted. Once the subscription is complete, you will see a randomly generated password which you can use to log in later.
The login credentials are also sent to the email address you register. You can change the password at any time in the future.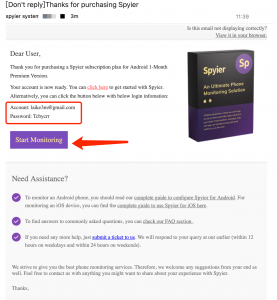 Step 2: You can now login into your Spyier account with your username and password. You will be taken to your dashboard where all the features of Spyier reside. For the first time use, you will need to configure Spyier first. The configuration involves:
a.) If the other user uses an iOS device, you can verify the iCloud credentials of the target device and Spyier will get right on to it.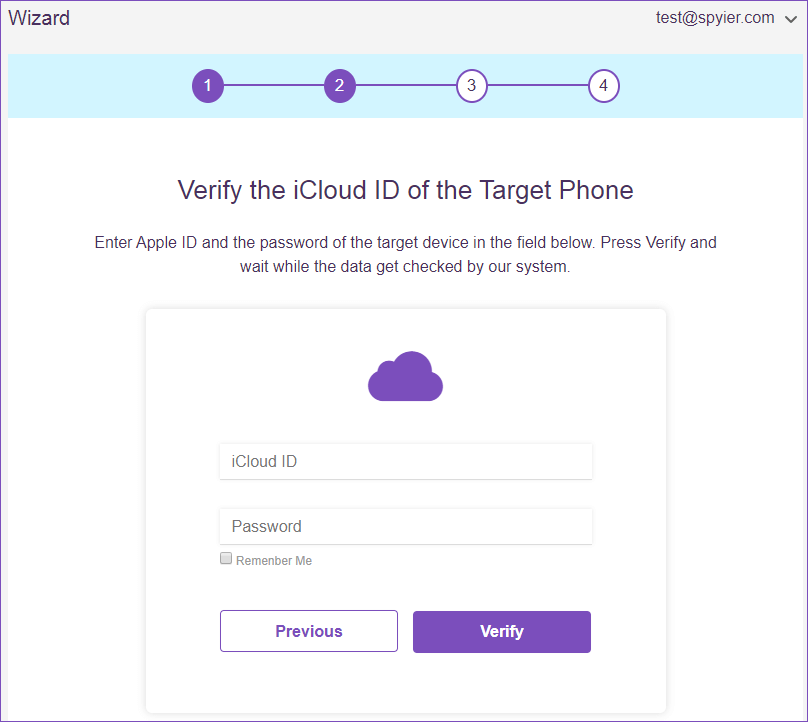 b.) If the other user uses an Android device, you can download and install the Spyier app on the target phone from the link mentioned in the setup wizard.
Step 3: HIt on 'Start' to finish the installation.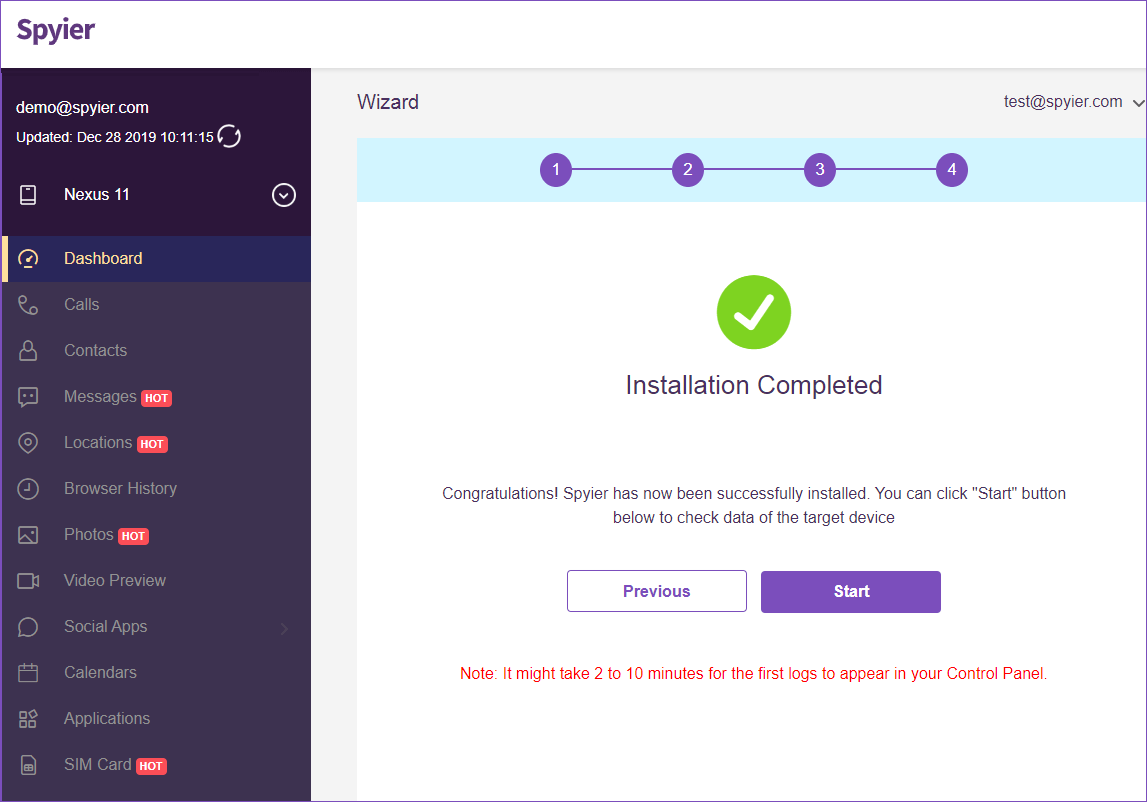 Once you hit on the 'Start' button, you will be taken to your dashboard. You can monitor someone's personal Facebook data here.
To view their Facebook account, you can go to the 'Social Media Apps' tab on the left hand side of the dashboard. Under this tab, find the 'Facebook' option. Viola! You will have their Facebook inbox messages on your screen. So, you just use Spyier to easily hack someone's Facebook account without password.
If this isn't easy, nothing else can be! If you want to see how Spyier's Facebook spy looks while working, you can see it here in this free demo
Part 2: How to Hack A Facebook Account for Free No Download No Surveys
See, I promised to give you a way to hack someone's Facebook account without being known. I have fulfilled my promise by telling you all about Spyier.
However, what good are friends for if they can't make your life better? Therefore, I will give you even more options to hack a Facebook account if you don't want to try Spyier (which is very unlikely).
Therefore, let us learn what this awesome solution is:
2.1 Spyic- The Secret Facebook Hack That Everyone Is Using
Spyic is a trending Facebook Messenger hack that millions of people are already using all over the world. Are you wondering why you didn't know about it already? Well, it is because if someone uses it, they are not going to tell anyone else about it.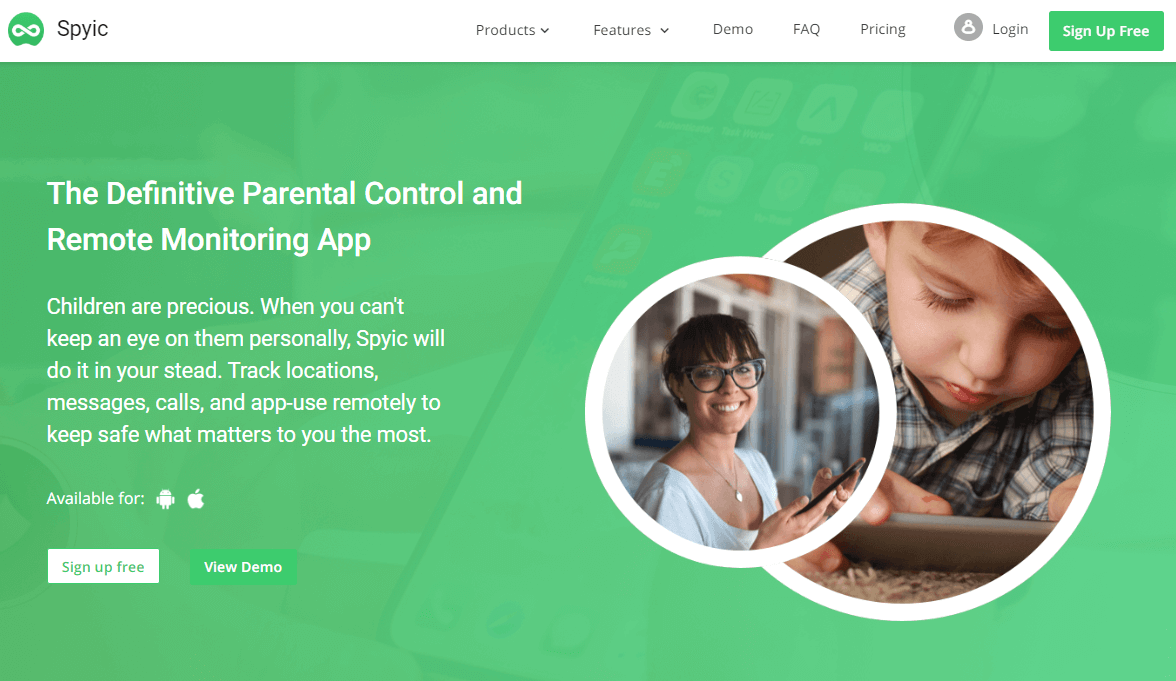 In fact, I have even seen awesome reviews of Spyic in the biggest media outlets existing out there, such as PCMag, TechRadar, etc.
Therefore, when an app is as good as this, what is stopping you from trying it out as well? Well, if Spyic sounds interesting to you, you can try Spyic's free demo here.
Just like Spyier, Spyic won't ask you to root or jailbreak the other person's phone. Further, it also works in stealth mode and ever gets caught while snooping on someone's Facebook messages.
Part 3: How to Hack Facebook Account Without Survey
There is yet another way through which you can hack someone's Facebook password. This method doesn't require you to use any spy app at all.
However, like I mentioned before, if you want to do the dirty work yourself, you will have to get your hands dirty. Therefore, there is a lot of effort required in this method. You should be embraced to cover all that:
3.1 Phishing- Age Hold Facebook Hack That Still Works
Phishing was developed long ago for the purpose of hacking someone's emails and Facebook accounts. I know the name sounds like a one word term so it must be easy. Well, it isn't.
In phishing, you make a fake website that looks just like a copy of Facebook's login page. You then make the other user login into your website (while they think they are logging into Facebook). Once they do, their username and password is forwarded to you.
This requires you to have technical knowledge of website creation and other whatnots. Even if you do have that skill and spare domains lying around, there are other complexities as well.
You need to make sure that the person will surely login into the page you have created. Otherwise, all this effort goes to vain. This is a major reason why this method enjoys a very low success rate.
Don't Miss: 10 Facebook Password Cracker in 2021
Endnotes
Now you know various methods to hack a phone without having to go through those surveys and human verification processes.
All that is left for you to try these ways out. In fact, I suggest you open a separate browser window right now and start trying them step by step. Otherwise, if you leave it for later you might forget. You never know what they might be hiding in their personal Facebook data.
This post is also available in: Deutsch (German) Español (Spanish)