Electronic devices and the internet power our daily lives and have become indispensable. It is a great way to be connected with our loved ones whenever we want. However, they can also be used in evil ways and can cause rifts in relationships.
Is your girlfriend always on her phone, even when she is with you? Does it annoy you that she is preferring chatting to somebody else rather than spending quality time with you? The problem might be deeper. What if she is cheating on you? What if someone is blackmailing her?
An ideal solution to these problems would be to continuously check her phone and keep track of who she is chatting with and what are the contents. Only if it was that simple!
There are many people in the same boat. They want to know what is going on in their girlfriends' phone without her being aware of it. This leads to the search for a technology-driven solution.
When you run a generic search query for spy apps that can hack your girlfriend's phone messages, you will get millions of matching results. This might please you no end, but beware – most of these are part of a scam designed to trick you into buying something that does not work.
How to Choose the Best Spying App for Reading My Girlfriend's Text Messages?
You need to be really careful about what you trust over the web. As a casual internet user might not have the expertise to do deep product research, we took the time to find out the best spy app to hack your girlfriend's phone and read text messages.
Our comprehensive research revealed that users like you want the following features in a spy app:
Reliable
Secure
Comes from a globally reputed brand
Affordable
Easy to install, without rooting or jailbreaking the target device
Works silently without being detected
No software installation required on your phone
It is really difficult to get a solution that checks all the boxes. But, it is definitely possible.
The Best App to Hack My Girlfriend's Phone
Spyier is one such app that has everything you want from a spying application. It can quietly monitor the messages in your girlfriend's phone, without ever getting noticed.
Spyier is a decade old brand with millions of satisfied customers in over 190 countries around the world. Leading technology websites such as Forbes, Tom's Guide and Mashable have already written positive reviews about it.
Check out the Spyier website to learn more about its incredible features!
Whether your girlfriend uses an Android phone or an Apple device, Spyier works flawlessly on both of them. Read further to know the easy installation steps for Android as well as iPhone.
How to Use Spyier to Check my Girlfriend's iPhone Messages?
Spyier makes it really easy to read your girlfriend's text messages without alerting her about it. These are some of the top features of Spyier that separate it from the rest.
No Jailbreak Required
Spy software can be tricky to handle. Many require you to jailbreak your girlfriend's iPhone prior to installation. As you know, jailbreaking an iPhone is tricky business and if your girlfriend catches you doing it, you might have to pay a hefty price!
Spyier does not require you to jailbreak your girlfriend's iPhone, which is what makes it so popular among international users.
No Software Installation
Another sparkling feature of Spyier is that it does not require you to install anything on your girlfriend's iPhone. Isn't it fantastic? In fact, you do not even have to touch her phone. All you need is her iCloud credentials and you are good to start.
Remote, Web-Based Monitoring
Spyier keeps getting better when it comes to privacy and security. Many message spy apps require you to download some shady software on your own phone for monitoring the target phone.
Spyier shines bright here as well, as it does not ask you to install anything on your phone. You can use its web-based interface from anywhere in the world, anytime you like. You never need to worry about your phone's security.
Without making you wait any further, here are the easy installation steps that you need to follow in order to quietly read your girlfriend's text messages without her every knowing about it.
Step 1: Get a Spyier subscription for iPhones and enter your email address when you are prompted. Once you have purchased the subscription, you will see the purchase successful message on the screen along with your login username and password.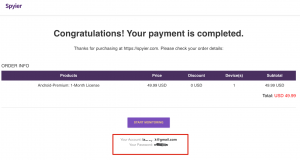 Step 2: Login into your Spyier account using the username and password you have. For first-time users, the configuration of Spyier is mandatory. For this purpose, you should verify the iCloud credentials of the target iPhone.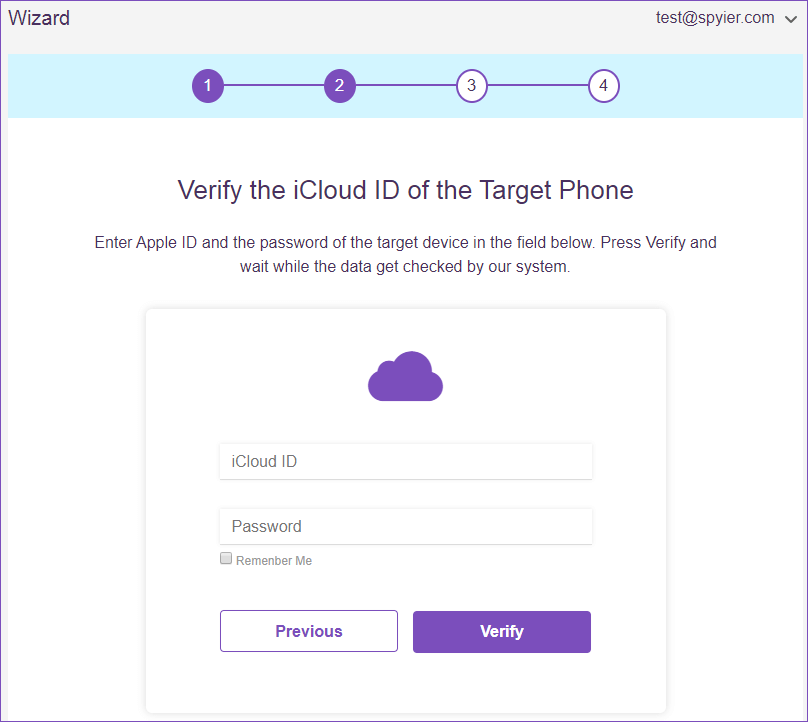 Step 3: Now that the configuration process is complete, just hit the "Start" button on the screen and have access to all the messages your girlfriend has been exchanging.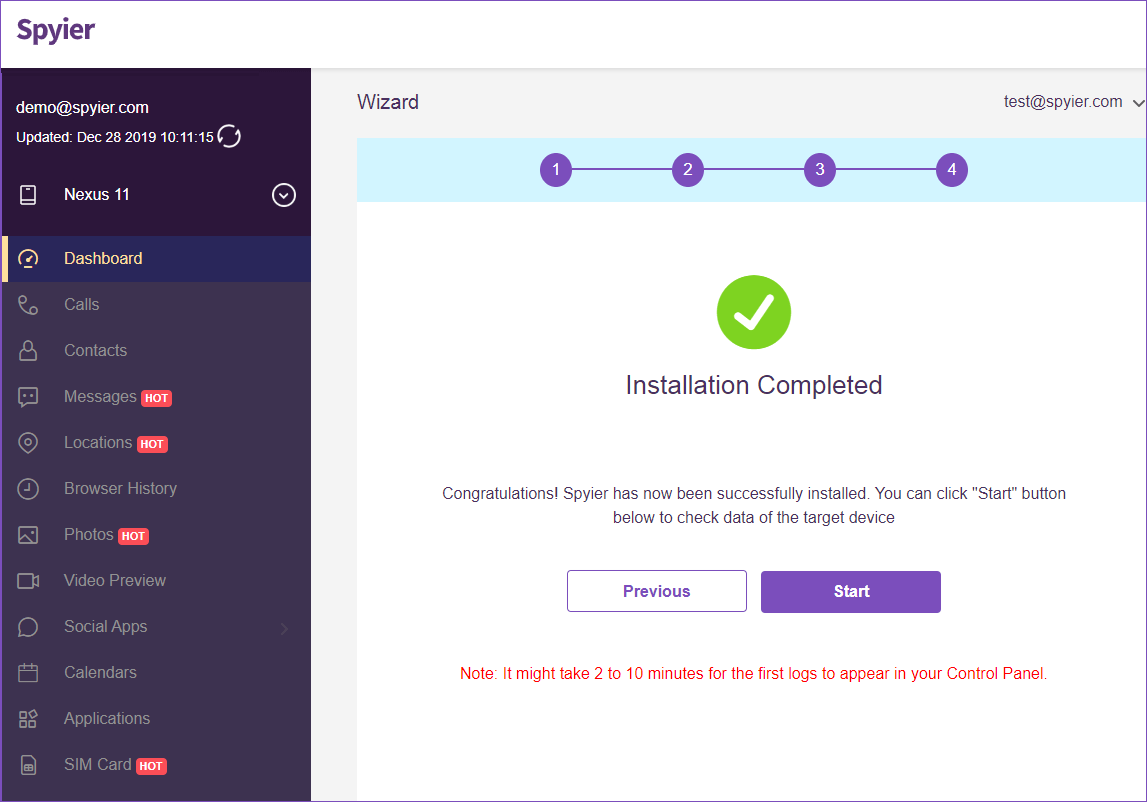 It really is as easy as it sounds. All you need to know is her iCloud credentials and you can start monitoring each and every text message she sends or receives. The best part is that you can monitor her phone from anywhere in the world, just by using your favorite browser.
You will get a separate message tab, which you can select to hack into her text messages inbox.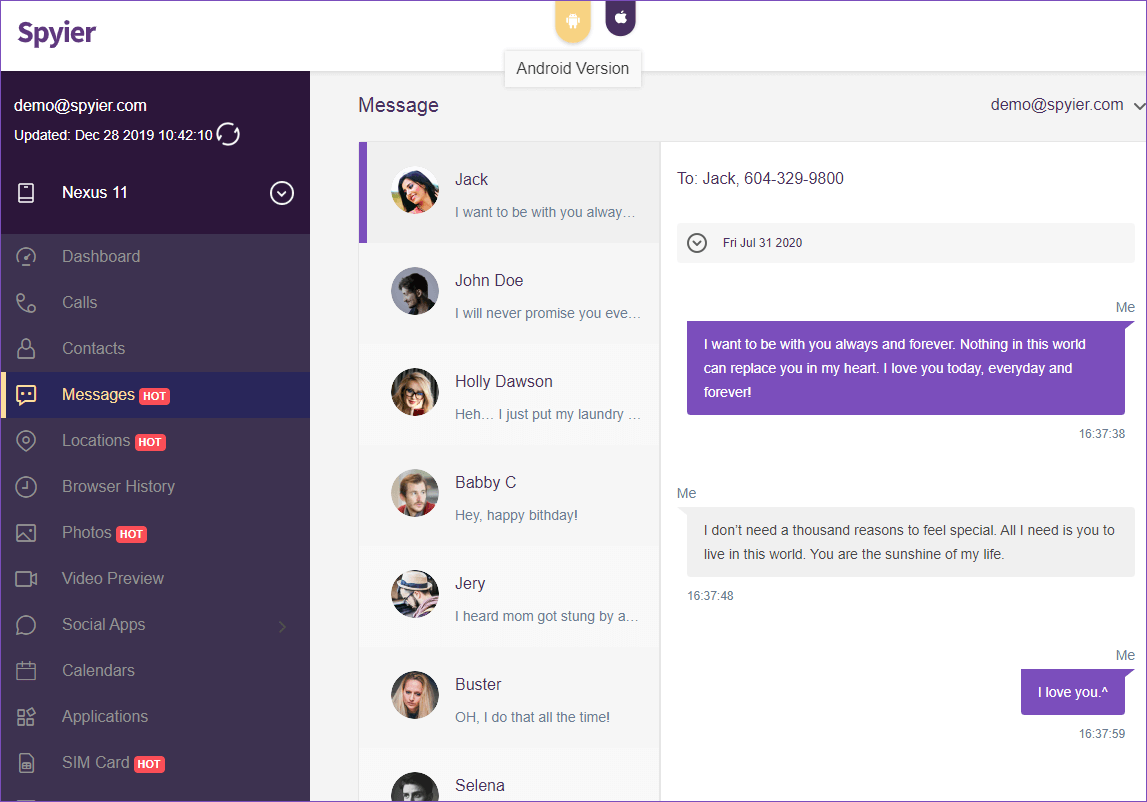 Using Spyier to Hack Your Girlfriend's Android Phone
If your girlfriend is using an Android phone, the steps are almost as simple. There is just one additional step that is unavoidable. You need to install a very light app that takes less than 2 MB of space and works in the background, making its detection nearly impossible.
Note: The architecture of the Android operating system mandates installing software for tracking its applications. Beware of websites that claim to do this without installing an app. They are fakes looking to steal your money and data.
Step 1: Get a Spyier subscription plan for Android devices. Enter  your email address when it is asked. Once the subscription is purchased, you will be able to see your username and password on the screen. You will also receive the credentials in your email inbox.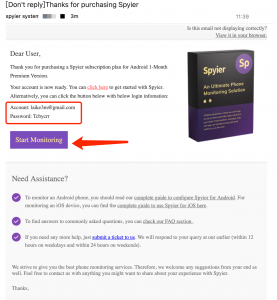 Step 2: Login into your Spyier account through the username and password. If you are a first-time user, you will need to configure Spyier by downloading the Spyier app on the target device.
Step 3: Once you have configured Spyier, click on the 'Start' button and you will be taken to your dashboard. You can use all the features of Spyier from here.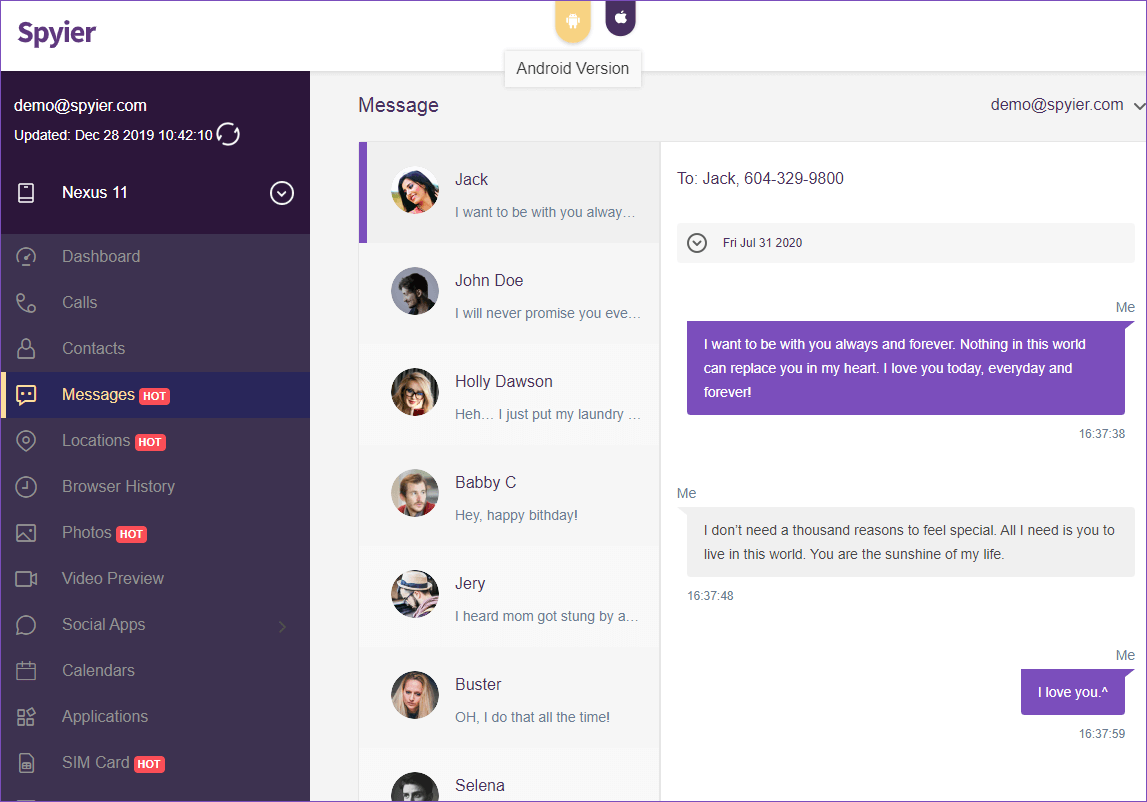 If you still have questions, Here is Spyier's detailed installation guide for installing the app on the target Android phone.
Even though Spyier requires you to download software on your girlfriend's Android phone, it is really small (size is less than 2 MB) and it will work quietly in the background. It consumes minimal battery so it will never even be noticed.
All you are left with now is to head over to the "messages" section of your Spyier dashboard and find out all her messaging details.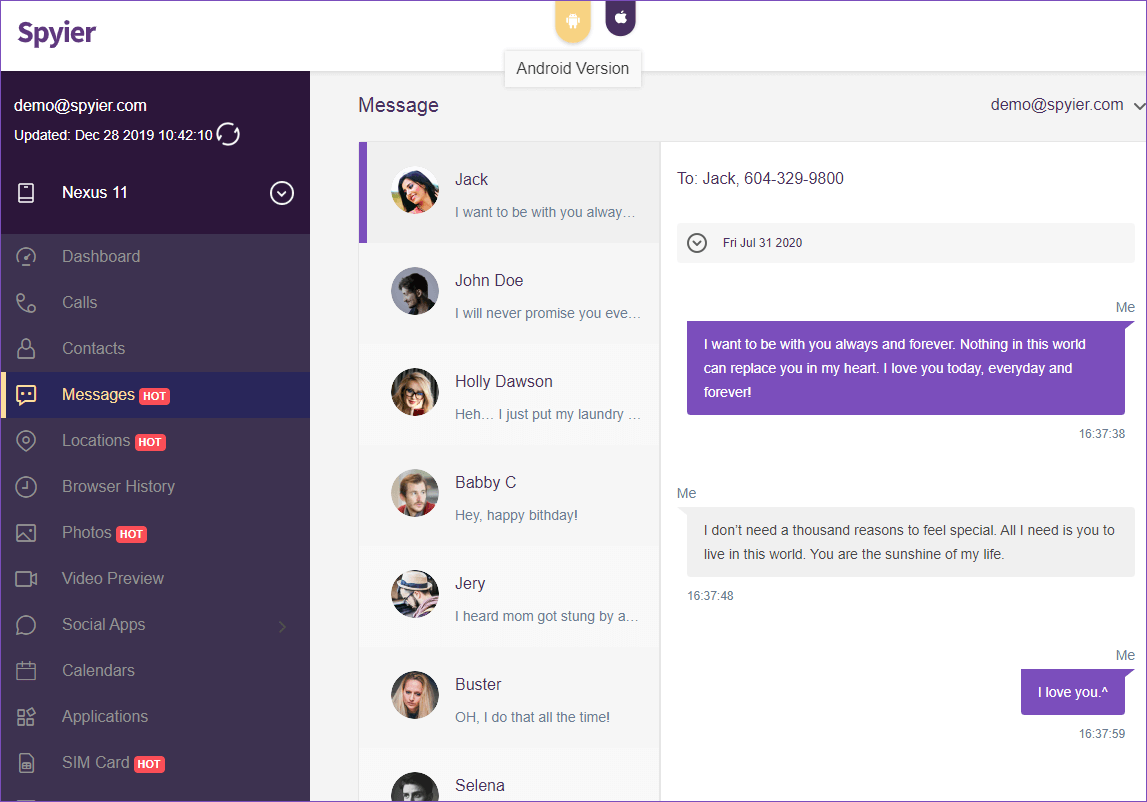 Now you have detailed knowledge about Spyier's brand identity and its message hack solutions for Android and iOS. You must be confident about catching your girlfriend red-handed if at all she's doing something fishy.
Don't Miss: How to Remotely Hack A Phone