Hacking a phone isn't easy, right? Only someone with advanced tech skills can do it. Or maybe you need to have connections to someone in the government who can do it for you.
In reality, hacking a phone is pretty easy. In fact, people do it all the time. Here are some common real-world scenarios where people hack others' phones:
People often think their partner is cheating on them. A look at their partner's phone is going to give them the clues they need to know for sure.
Occasionally, children get into trouble, but they don't want to talk about it. Parents hack their phones to find out what's happening.
Sometimes employers hack their employees' phones to ensure they aren't passing on company secrets.
So how do you hack a phone, without any technical skills, without getting caught, and – most importantly – remotely? You use a phone-hacking app that does all the work for you. We recommend Spyier!
Part 1: How to Hack Someone's Phone Remotely
You can hack someone's phone remotely, without being found out, by using Spyier. Spyier is a top phone hacker app for iOS and Android. It has an outstanding reputation in the market, having been featured on platforms like Engadget, Mashable, BBC, and Life Hacker.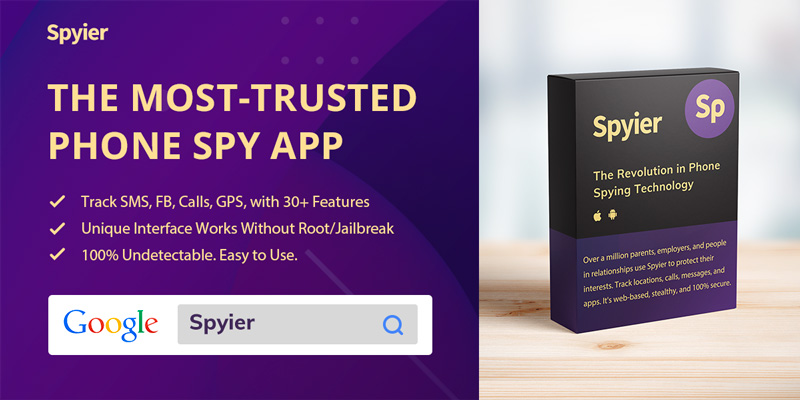 You can set up Spyier on someone's phone to do the hacking for you. For iOS, not only can you hack someone's phone remotely, but you can set it up remotely too. Read Part 2 for more details.
If you want to hack an Android phone, you will need to install the Spyier app on it. Afterward, you can spy on the device remotely! Note that this is a small, hidden app. It also works without draining the phone's battery. As a result, Spyier for Android is undetectable.
Once you have Spyier up and running, you can use it from any web browser. This is how Spyier's remote hacking feature works. It sends information directly to your browser, whether you are using a smartphone or PC.
Essentially, you can hack the phone remotely via your web browser!
1.1 Spyier – The Invisible Ghost Phone Hacker
Spyier is impossible to detect, which is why some reviewers call it the "ghost" app. Neither the iOS version of Spyier nor the Spyier Android version can be detected. It works in stealth mode and hacks almost all the data on the target device.
Here's an overview of what the app can do for you:
Read messages: Spyier allows you to hack someone's incoming and outgoing messages and iMessages. It can even fetch deleted messages.
Track locations: With the app, you can follow someone's movements on a virtual map. The app hacks addresses, street names, neighborhoods, and other details.
View call logs: Spyier can hack call logs. Get information such as contact details, call durations, popular contacts, and much more.
Check social media: Spyier can hack social media apps like Facebook, Twitter, WhatsApp, and Snapchat. You can check messages, contacts, display pictures, uploaded media, and more.
Keylog passwords: The app comes with an in-built keylogger tool. The keylogger allows you to hack someone's usernames and passwords.
View media files: Finally, Spyier can also hack the person's phone camera files. You can see their photos and videos and also download them.
The app offers over two dozen phone hacking features in total – all of which you can access in stealth mode, not to mention remotely.
Other major features include a browser history logger, an installed apps checker, a SIM card tracker, and an events viewer.
1.2. How to Hack Someone's Phone Remotely
We show you how to hack someone's phone remotely with Spyier. Note that these steps are for target Android devices. If you want to install Spyier on iOS, please refer to Part 2 of the article.
To install Spyier on Android, get your smartphone or a computer ready. Then follow these steps:
Step 1: Sign up for a free Spyier account. You'll have to use your email ID for the username.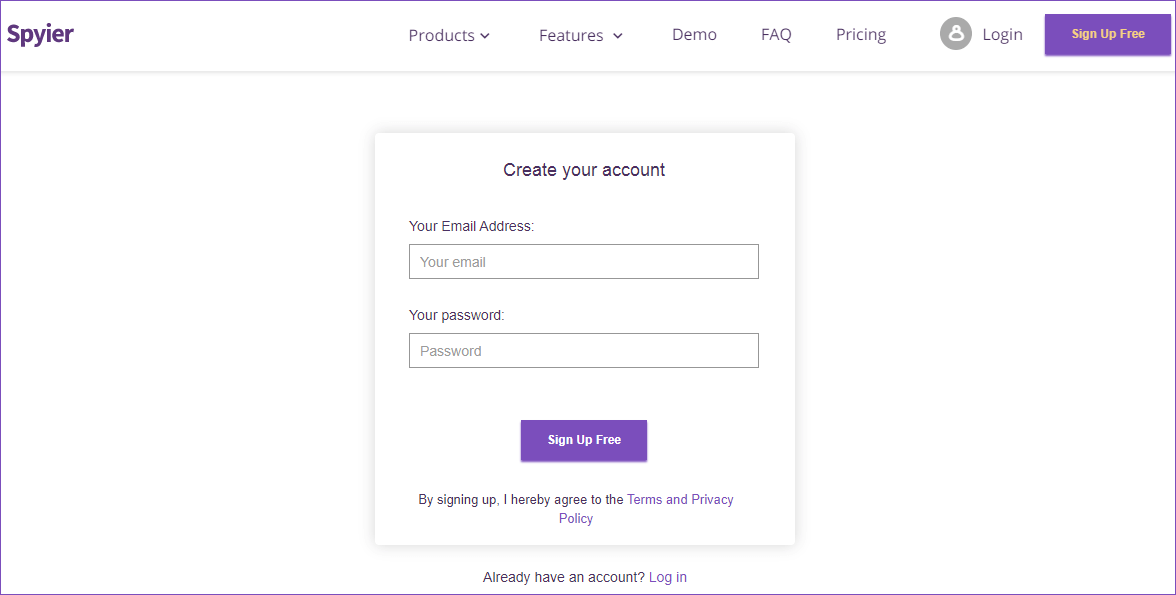 Step 2: Choose the right Spyier plan. Pick the Premium version if you want to hack a single target Android phone. If you want to hack multiple Android phones, you'll need the Family plan.
Step 3: You will get installation instructions in your email. To sum it up for you, all you need to do is download a small spy app to the target Android device. Then install it based on the on-screen instructions. This takes less than 3 minutes.
Once the app is installed, you can hide it. Then wait for Spyier to finish syncing with the target phone.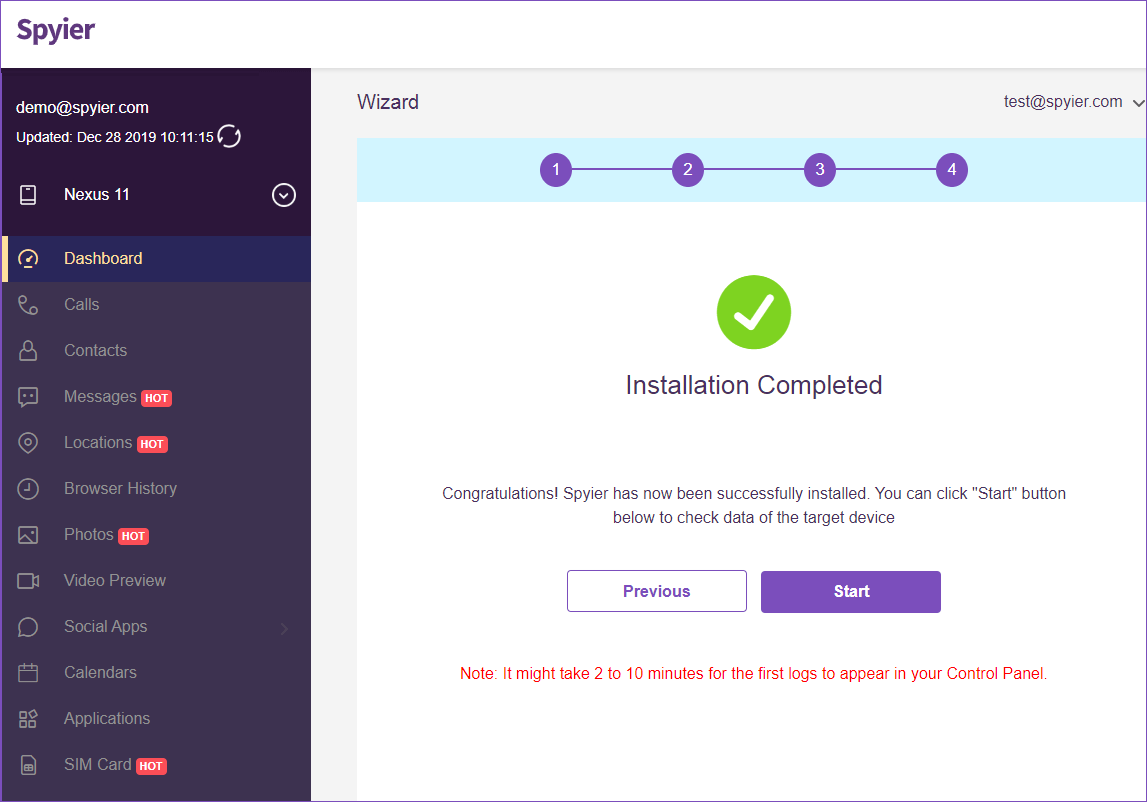 Step 4: That's all! You have now set up Spyier successfully and are ready to start hacking. Simply log in to the Spyier dashboard from any smartphone or computer. The app's various features are in the selection panel on the left.
Want to see how Spyier for Android works before you buy it? Here's the free Spyier Android live demo!
Also Read: How to Hack Someone's Cell Phone with Just their Number
Part 2: How to Hack Someone's Phone Without Touching It
The iOS version of Spyier is your best bet if you want to hack someone's device without accessing it physically. Spyier is compatible with all the latest versions of iOS. Read on to learn how to hack someone's phone without ever touching it with Spyier.
2.1 Spyier for iOS – The Remote, Web-Based Hacker
The iOS version of Spyier is a fully remote web-app. That means you can install it and use it without having to download any software! The app works via your web-browser, instead of you having to install it on the target iPhone.
How does this work? Spyier works with the iCloud account linked with the target iPhone instead of directly with the device. As a result, you never have to touch the phone at all! You can forever use Spyier for iOS remotely.
2.2. How to Hack Someone's Phone Without Having It
Interested in installing Spyier for iOS? Given below are the simple steps you need to follow:
Step 1: First, get a free Spyier account. Your email ID becomes the username.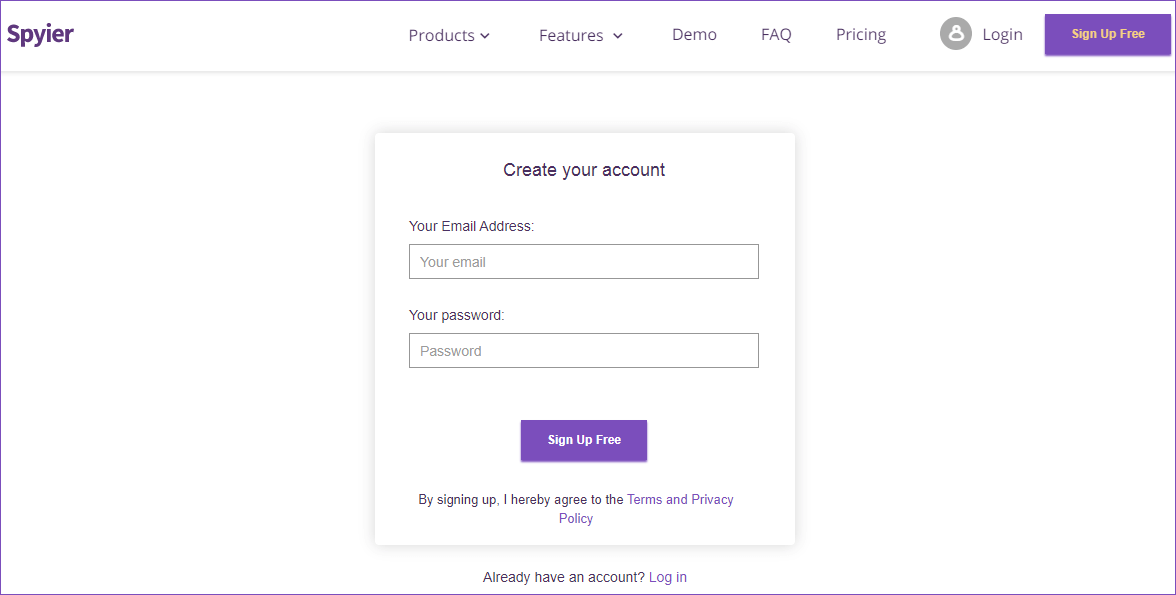 Step 2: Next, buy a monthly Spyier for iOS subscription. You can hack a single device with the Premium version. If you want to hack multiple iOS devices, you will need the Family or Corporate plans.
Step 3: Check your email for the setup instructions. You will need to set the target platform to iOS. Then simply enter the linked iCloud credentials of the iPhone. Wait 10 minutes until Spyier syncs with the iPhone.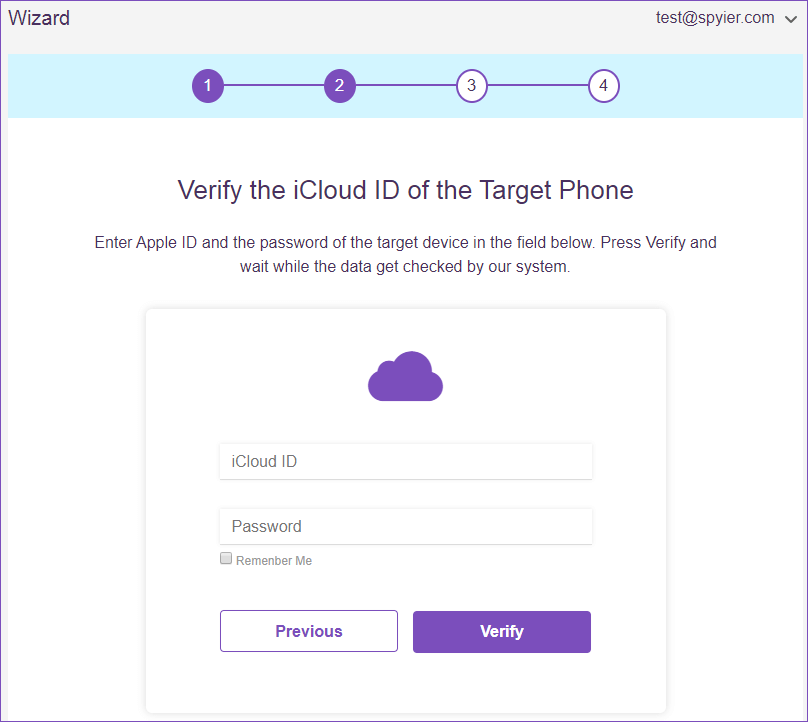 Step 4: Congrats! You have now set up Spyier. You're free to login to the control panel from your PC or smartphone web browser. You can start hacking the iPhone immediately. The various features you have access to are in the selection panel to the side.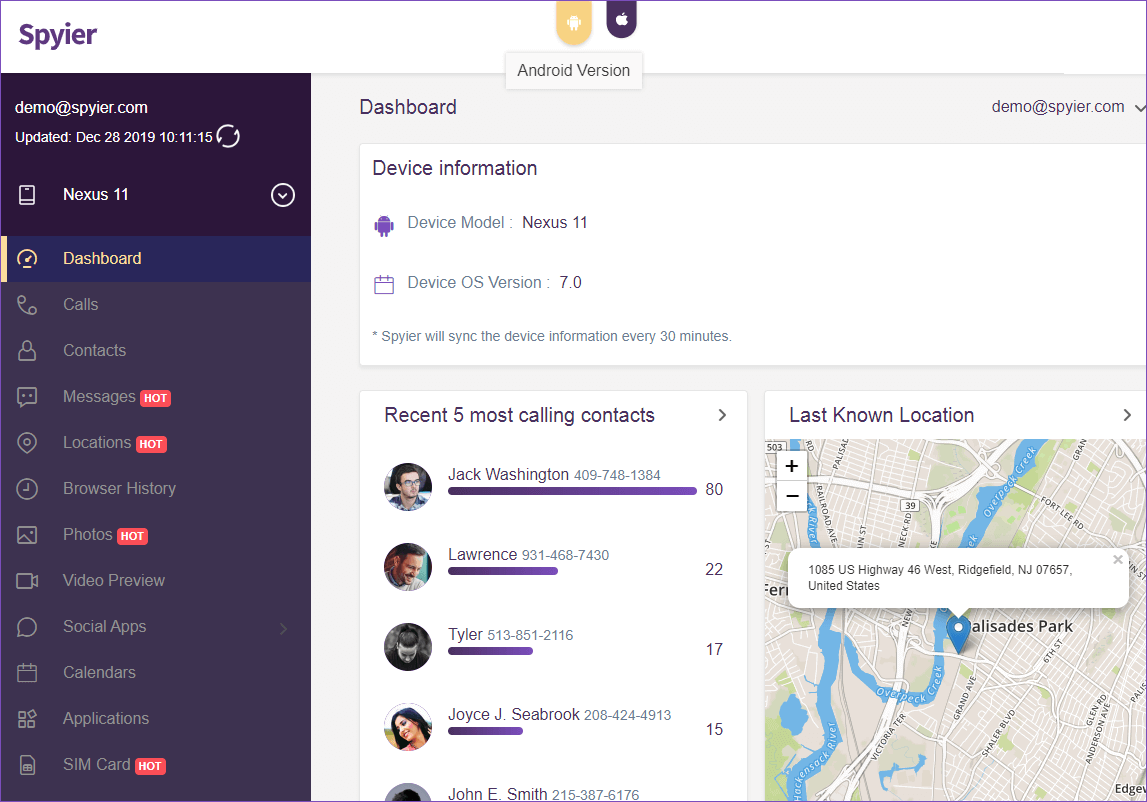 Check out the free Spyier for iOS online live demo here before you buy the app!
Don't Miss: How to Tap A Cell Phone
Part 3: Spyier is a Top-Drawer Phone Hacker
Spyier is one of the best phone hacker apps on the planet. Here's why it makes for an excellent phone hacker:
Spyier is a no-root, no-jailbreak phone hack
Most phone hacking tools need you to root or jailbreak the target phone, which is a bad idea. Spyier, however, is a one of a kind phone hack. It works fully without root or jailbreak. This saves you a great deal of trouble and makes it easier to remain hidden.
The app is trustworthy
Over a million people from 190+ countries use Spyier. Users swear by the app's user-friendly design and its powerful features. The user base consists of parents, people in relationships, and employers, among others.
Spyier is reasonably priced
Spyier is very reasonably priced for what it can do. The app costs only about as much as a coffee and a snack at a café. Most other phone hacker utilities cost twice or even three times as much as Spyier.
Your privacy is protected
Finally, Spyier is a genuine app that safeguards your privacy. Your personal information isn't exposed in any way, nor is it stored on the app's servers. If you use other phone hacker apps you don't have that guarantee.
Check Spyier's live demo to learn more.
Don't Miss: How to Hack Someone's Cell Phone with Just their Number
Conclusion
There you have it – we showed you how to hack a phone remotely in a stress-free way via Spyier, without the user knowing. Spyier is convenient to use and light on your wallet, making it the perfect phone hacker for anyone.
This post is also available in: Deutsch (German) Español (Spanish)