Many people look for ways and guides on 'how to hack text messages?' However, most of them end up being disappointed due to lack of proper information on topics such as these.
While there are many guides that can teach you how to read someone else's text messages, only a few of them provide solutions that actually work. Even among those solutions that work, it can be hard to find something that you can trust.
Therefore, after careful research on the subject, this guide is created so as to help you with this query once and for all. Through the methods described here, you can learn how to read someone's text messages, social media messages, SMS, and more.
After reading this guide, you will find yourself able to read the messages of any person whether they are using an Android phone or an iPhone. Therefore, without any further ado, let's start learning these ways:
Part 1: How to hack text messages without them knowing
A spy is only considered effective if he doesn't give away his identity while spying. Naturally, if you're going to hack into someone's phone, you probably wouldn't want them to know, would you? It would seriously tarnish your reputation in their eyes if they found out you're peeking into their activities behind their back.
Well, for starters, let me tell you, it is possible to hack someone's text messages without letting them know! A nifty app called Spyier can let you do it while staying anonymous. And not just hack text messages, it can let you do much more.
With Spyier you can take a look at the target phone's call logs, social media activity, photos, GPS location, and lots of other things. And the best part it, you can do it all remotely through a web-browser; anywhere and anytime!
Part 1.1: Spyier – the most intuitive phone spy app on the market
Having served millions of users in more than 190 countries in the world, Spyier is a leader in the phone monitoring solutions market. Praised by organizations like Tom's Guide, TheVerge, Digital Trends, Mashable, and even the BBC, this app is the best way to track everything that happens on a target phone without getting caught.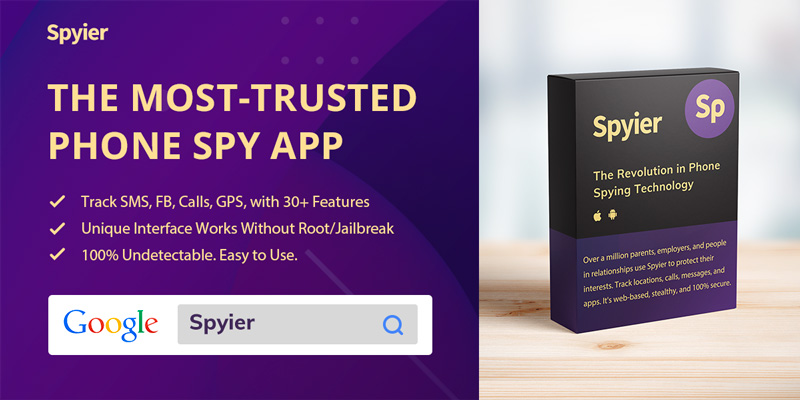 Whether you need to monitor an Android or an iOS device, Spyier is your best bet for carrying out phone spying in total stealth mode. And let me tell you how it achieves all of this without letting the target person know!
In the case of Spyier's iOS version, the app isn't installed at all on the target phone; it works completely remotely over the Internet so the person being spied on can't have the slightest idea someone's watching them constantly.
And in the case of its Android version, once installed on the target phone, it can be hidden from the list of applications and it doesn't consume noticeable resources and battery, so again, detecting it is out of the question.
Sounds neat right? And that's just peeling off the first layer of the onion. There are several more benefits you can derive by using Spyier for your phone monitoring needs. To name a few:
Spyier doesn't need you to root or jailbreak the device to access full app features
For both Android and iOS, you don't need to install anything on your own phone. You can monitor the target phone through a web-based dashboard using ANY web-browser, desktop or mobile.
It doesn't break your pocket to use Spyier
The target phone's data isn't saved on Spyier's servers so information theft is out of the question
It offers a free live demo so that you can test its working and get a feel of the app before making a purchase
Additionally, working with Spyier is a cinch. Thanks to its intuitive interface and simple to understand Setup Wizard, you can get well-versed with the app in no time.
Part 1.2: How to hack a phone to read texts
It may sound a little daunting to be working with a phone spy app for the first time, but trust me; it can't get any easier than with Spyier. Let me show you how you can hack a phone to read text messages on both Android as well as iOS.
Step 1: Get a Spyier subscription plan for Android phones or iPhones (based on the target device for which you want to read the messages). Provide your email when prompted.
When you have purchased the subscription successfully, you will get a successful message along with the username and password for login. The username is your email and the password is randomly generated. Both are sent to your email as well.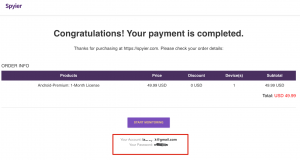 Step 2: Now that you have the login credentials, you can login into your Spyier account at any time. For the first time access, you will need to go through a configuration process. Spyier's auto setup wizard will guide you through it all.
Provide basic information about the device, such as the name for the phone owner, their age, and the operating system (Android or iOS).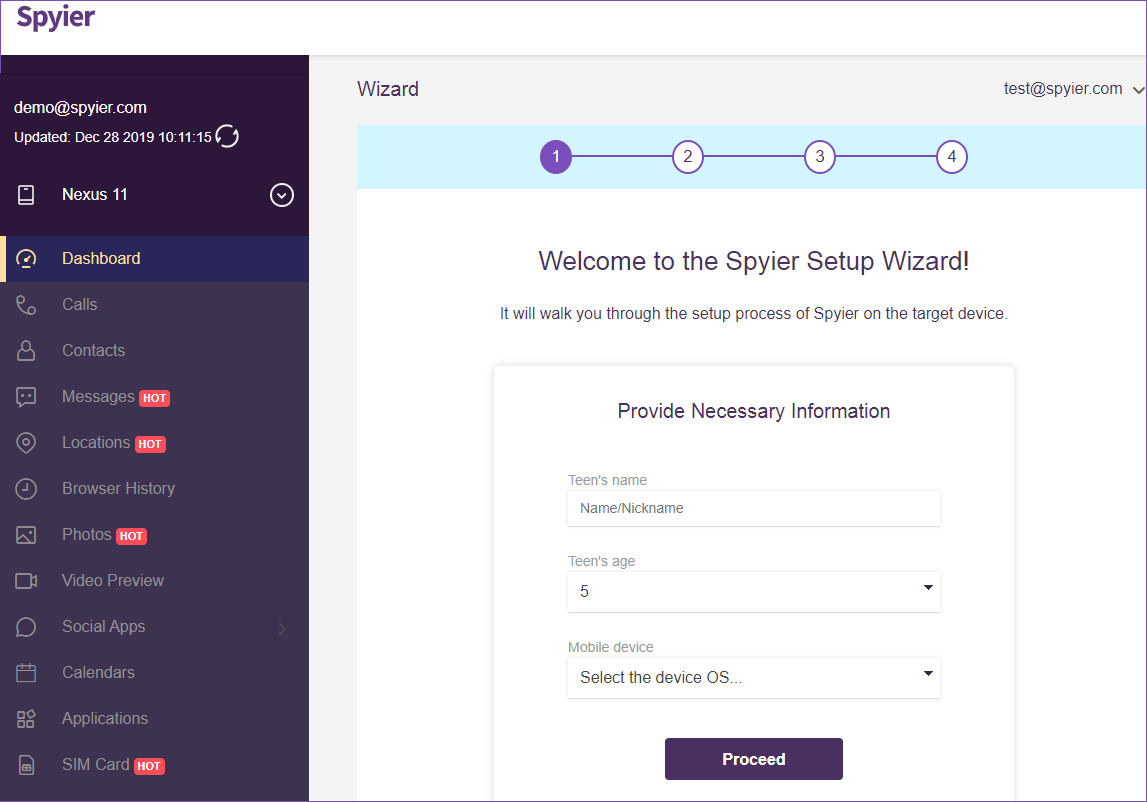 Step 3: From this point on the steps will differ according to the OS selected:
a) For Android solution:
Although Spyier works in stealth mode, for its Android version to work you will need a 5-minute physical access to the target phone to download the app and perform setup. This is a must and is the same with all Android phone monitoring apps.
Once you've completed step 2 mentioned above, the Setup Wizard will guide you with the download and installation of the app on the target phone. You can find the detailed steps for the procedure here.
Follow the instructions and then hide the application from the settings.
b) For iOS solution:
After selecting iOS as the target operating system, you will need to verify the target phone's iCloud credentials.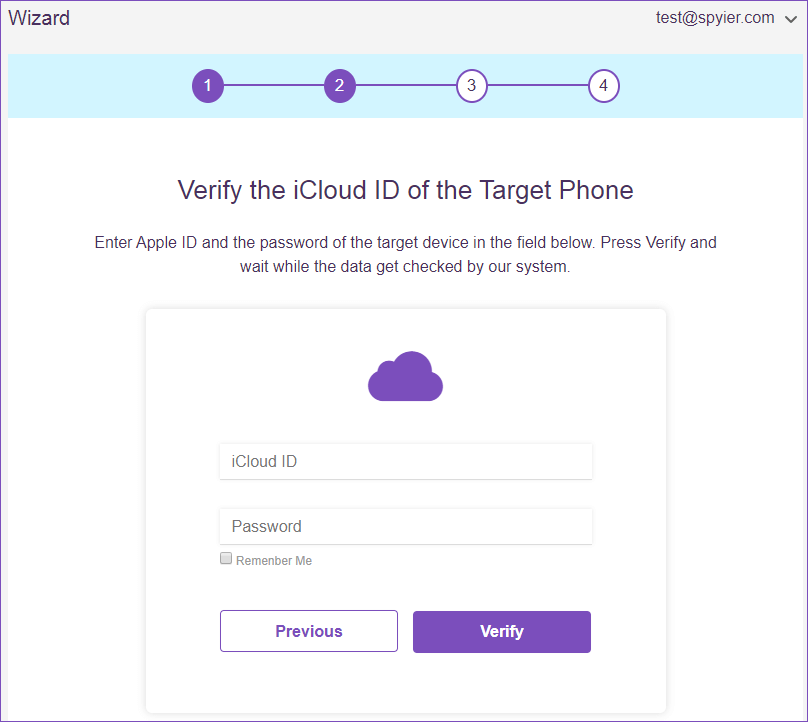 Then Spyier will sync the data to get things up and running.
Step 4: Once all the above steps have been completed successfully, the app will present the finish installation screen to you indicating that you're good to go.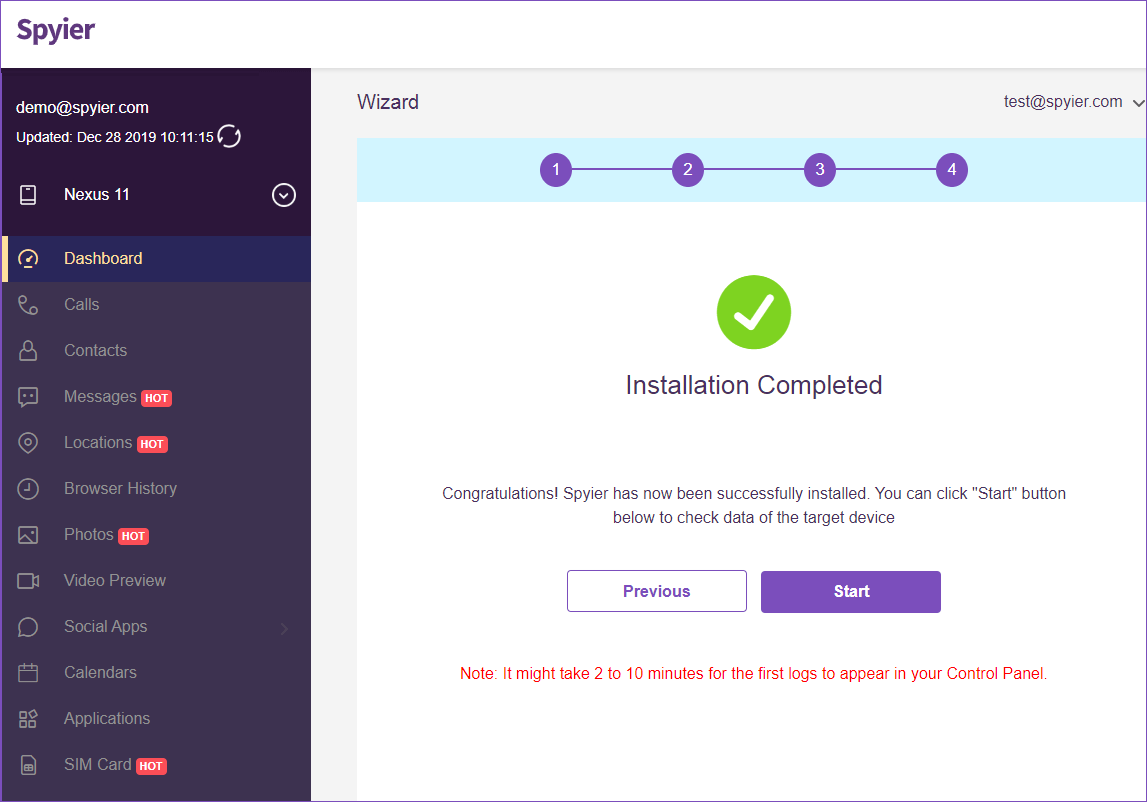 Now you can log into your Spyier dashboard using ANY web-browser and read the text messages, and access all other details relevant to the target phone.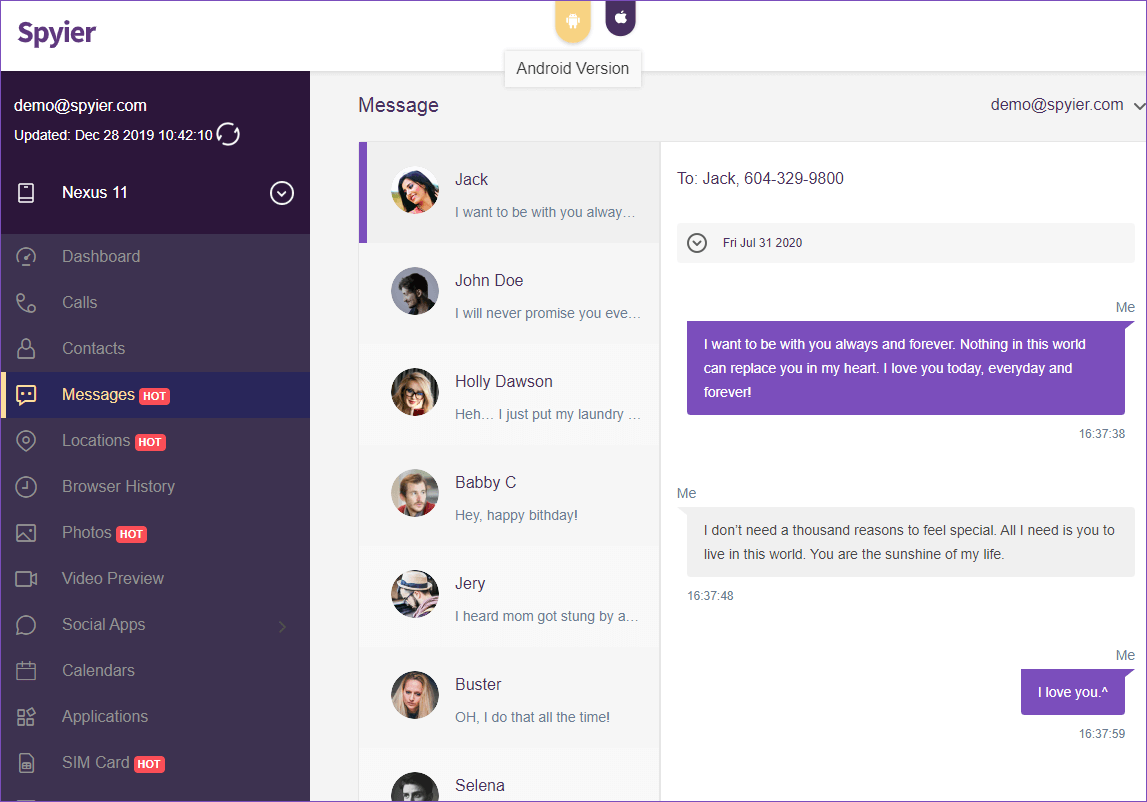 Also Read: How to Hack My Girlfriend's Phone to See Text Messages
Part 2: How to hack someone's text messages without having their phone
While Spyier presents the ultimate trick to hack into a phone remotely, I know that you might feel a little uneasy about getting hold of the target phone to perform physical installation. Therefore, if you're looking for a way to spy on the target phone without even touching it, I have a solution for that as well.
If the person you wish to spy on uses any iOS device (iPhone or iPad), you can use Spyier's iOS solution to monitor that device completely remotely. All you'd need are the iCloud credentials used on that device so that Spyier can sync the data into your online dashboard.
Once that is achieved,  you'd be able to view all its data from any web-browser just like Spyier's Android version. Effortless!
However, if your target person uses only Android devices, I'm afraid you will absolutely need to install the app on the target device to allow Spyier to monitor it. And I'll reiterate this, installing the app is a must for Android phone spying. This is the same for all phone monitoring apps out there.
Note: Any app which claims that it can let you spy on an Android device without having to install it is lying to your face. Don't trust them; they'll cheat you for your money!
Instead of falling into such traps, I'd suggest you go with an app that states the truth point blank. In my experience, Spyier is the most trustworthy app that won't let you down.
Don't Miss: How to Hack Someone's Phone by Number
Part 3: How to hack text messages from another phone
Still skeptical about using Spyier? Don't be. The app has garnered thousands of positive reviews from global users who swear by its anonymous phone spying abilities. Give its free live demo a try and then take a purchase decision to be absolutely sure. With Spyier, what you see is what you get!
To further help you in your quest to find the ultimate phone monitoring solution, herein I'm presenting another ingenious app which you can use to secretly and remotely spy on a phone from another phone.
This app goes by the name Cocospy, and it's just as powerful as Spyier. Giving you anonymous access to a target phone's call history, SMSs, calendar, contacts, photos, and more, Cocospy is an excellent and perceptive Android and iOS phone monitoring solution.
Without having to root or jailbreak the target device, you can use Cocospy to remotely spy on it through a web-based dashboard. This app too comes with an easy-to-use interface and a simple Setup Wizard to guide you with the configuration.
To conclude
Now that you know how to hack someone's text messages without having their phone. You could also know how to hack Facebook messages without having their phone. I'd suggest you exercise some restraint and use Spyier only for the right reasons instead of unjustified ones.
Keep track of your child, partner, or employee's activities by monitoring their phone 24×7 with Spyier and sleep like a baby!
This post is also available in: Deutsch (German) Español (Spanish)