When people started using Telegram, the main selling point for the application was that it was not penetrable. Telegram claimed that no one could hack their app, and they probably weren't lying then.
This is why the name of the app spread like wildfire. Today Telegram is found commonly in the cell phone of every other user. Due to its secure nature, people often keep their secret conversations on Telegram.
Therefore, if you feel that your spouse or your child have something to hide from you, hacking their Telegram account might show you what it is.
However, hacking Telegram is not easy if you are doing it on your own. In fact, if you don't have the programming skills of a top hacker, it is going to be an impossible thing for you.
Yet, there are ways to do it even if you are a tech newbie. All you need is an outside help in the form of an app or service that can hack someone's Telegram for you.
Since there are so many individuals and companies who will falsely advertise to you that they hack Telegram, you need a way that is sure shot and true. You are going to learn about one such way today.
Part 1: How to Hack Telegram Account
Hacking a Telegram account isn't a child's play if you try to do it without advanced hacking skills. Yet, with the right app, hacking a Telegram account is even easier than a child's play.
However, choosing the right app for the purpose is a must. I will be honest with you, there are many workable solutions to hack someone's Telegram in the form of various apps and services. The important thing is that there is a catch involved in most of them that make using them absolutely moot.
For example, most of these apps would ask you to root or jailbreak the target device in order to work. If you know anything about rooting or jailbreaking, you will also know why you should never do it.
Therefore, the ways I will discuss today are the top choices to consider when you wish to hack a Telegram account. They work like a charm and don't have hefty requirements.
1.1 Spyier- The Nightmare of Telegram Creators
Spyier is the most popular phone monitoring solution in the world used by countless users to hack Telegram accounts on Android and iOS devices. You can use Spyier to get any phone's data remotely, including their hidden Telegram messages.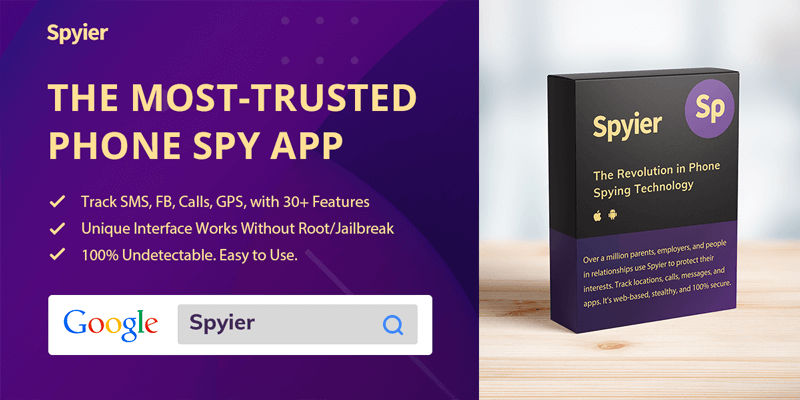 This is accomplished by employing some of the best minds in the world to create an ingenious application that can penetrate through Telegram's security. In fact, Spyier hacks a Telegram account in a matter of less than five minutes, which is a feat in itself.
And Telegram is not the only app that you can hack. Spyier gives you access to a person's private messages on Whatsapp, Facebook, Snapchat, and any other application too. The best part is that you won't even get caught using Spyier.
What Makes Spyier an Ingenious Telegram Hack
Spyier offers you a lot of reasons to use it. A few of these include:
No Root or Jailbreak Needed
You do not need to root or jailbreak the target phone in order to use Spyier. Rooting or jailbreaking a phone compromises with its security and gets you caught in the act of hacking. Therefore, Spyier is a big relief in that regard.
No App Installation Needed
Spyier doesn't require you to install any app on your phone or PC in order to hack someone's Instagram. You can use Spyier from any device's web browser without even installing any addon.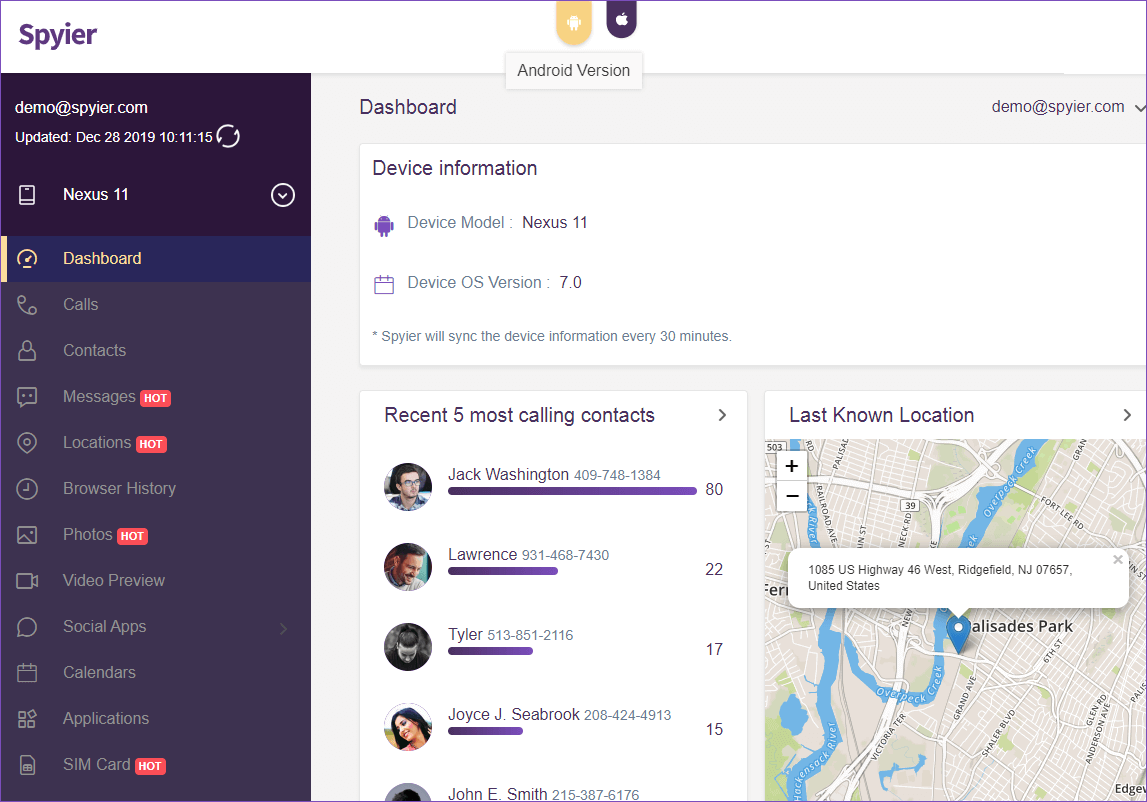 Data Security
Many people think that their private data is vulnerable when using a spy app. However, Spyier is completely safe in this regard when it comes to data security. It doesn't store any of your private data on its own servers, making sure you are well protected.
No Technical Knowledge Needed
You won't need to possess any technical knowledge in order to use Spyier. It has an intelligent automated interface that configures on its own. You just need to do a few clicks here and there.
As you can see, it is hard to say no to something this good. If you feel Spyier is just as awesome as it seems, you can check free Spyier demo here. You won't need to sign up or even download anything.
1.2 How to Hack Someone's Telegram Account Without Them Knowing
Hacking a Telegram account with Spyier is not only easy but convenient as well. As I mentioned before, the best part is that you will never get caught using it.
Now you might be wondering how Spyier can assure that you don't get caught hacking a Telegram account. Let me explain that to you nicely:
Spyier Works Without Them Knowing
When you are hacking Telegram of an iOS device (like an iPhone), you won't even need to touch the target phone even once. Spyier can work without installing any app on their phone.
This is because all iPhones are already equipped with the iCloud feature in them. Therefore, all the data of an iPhone automatically gets synced to the iCloud server.
All you need is the iCloud credentials of the target iOS device and Spyier does the rest of the job. It extracts valuable data from the other device's iCloud account, including their Telegram messages.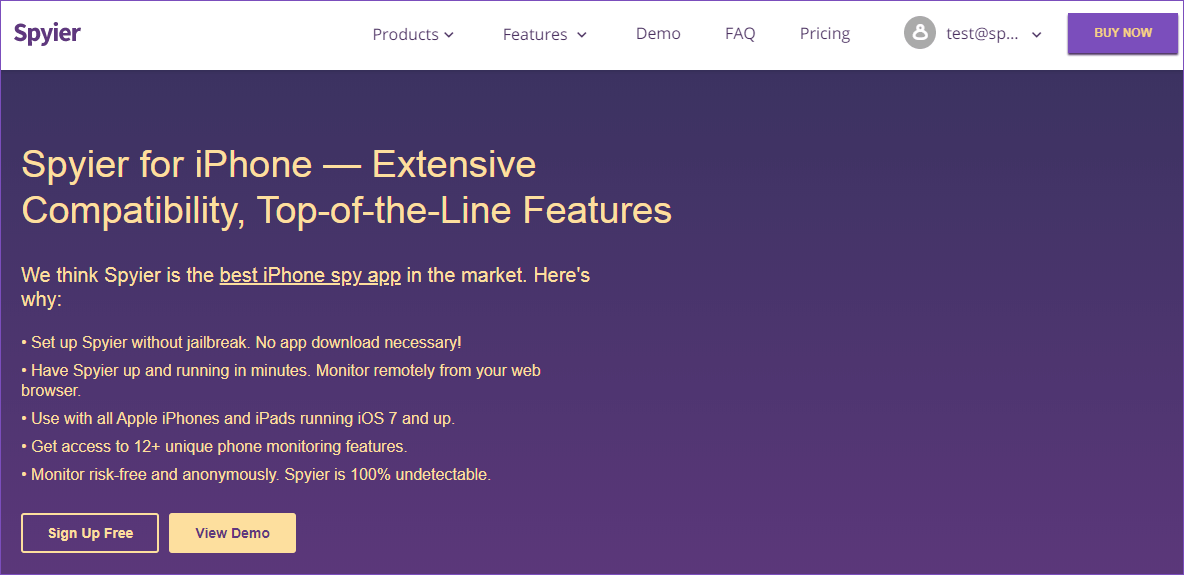 When you are hacking Telegram on an Android phone, things are a little different. To hack an Android phone in any way, you need to install a spy app on it whether you choose Spyier or any other app.
However, if you choose Spyier, you choose 100% stealth. Spyier's Android app is designed to be completely hidden from the other person's eyes.
To begin with, the app size is less than 2 Mb. Therefore, it takes a matter of seconds to install it. Once the app is installed, the app icon vanishes from the app menu of the other user instantly. Only you can launch the app on their phone with a secret code.
The app runs quietly in the background and doesn't consume any battery at all. It doesn't send out any notifications too. Therefore, the other user never gets suspicious.
And when you feel like uninstalling the application, you won't have to access the phone on which it is installed. You can uninstall the application remotely from the Spyier's web dashboard with a single click.
Therefore, after the first time access to the other Android phone, you will never have to touch it ever again.
**Android phones require a spy app installation whether you want to hack their Telegram or anything else. Therefore, if any app claims to accomplish Android hacking without app installation, that app is making false claims and you should never use it.**
Steps to Hack Telegram With Spyier
In order to hack someone's Telegram account by using Spyier, you just have to follow these easy three steps:
Step 1: Get a subscription plan of Spyier for Android phones or iPhones, based on the target device. Enter your email address when you are prompted. You will see your login username and password once the purchase is successful.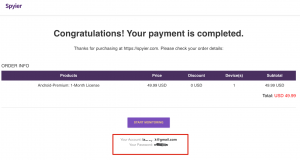 Step 2: Log into your Spyier account using your username and password. When you login for the first time, Spyier will take you through an auto-setup wizard. The setup process involves:
a.) If the target phone runs on iOS, you just have to verify their iCloud credentials with Spyier. Spyier will do the rest of the work.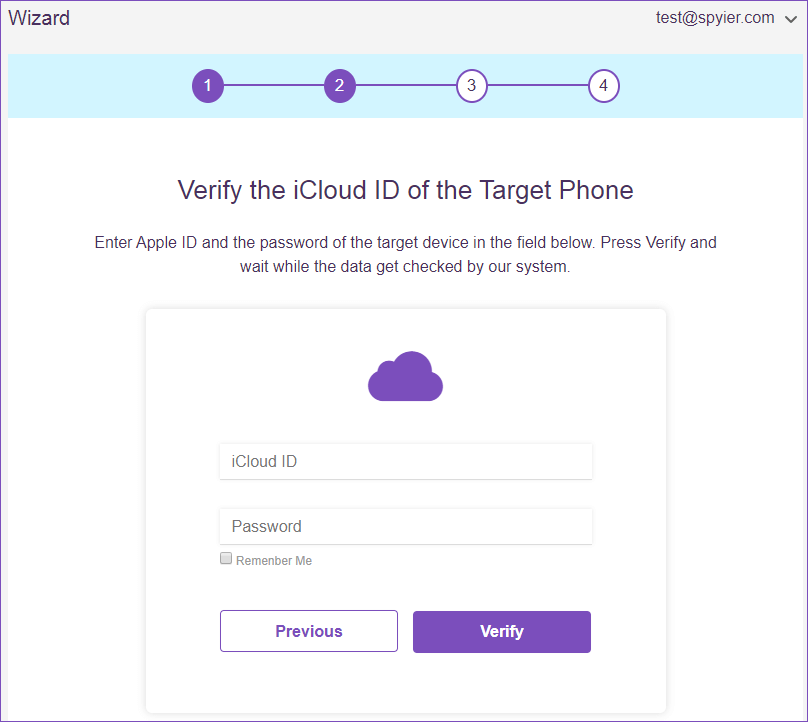 b.) If the target phone runs on Android, you will have to download and install the Spyier app on the target phone from the link mentioned in the setup wizard. Don't worry, this app is as stealthy as I just described.
Step 3: Click on 'Start' to begin monitoring other person's Telegram messages.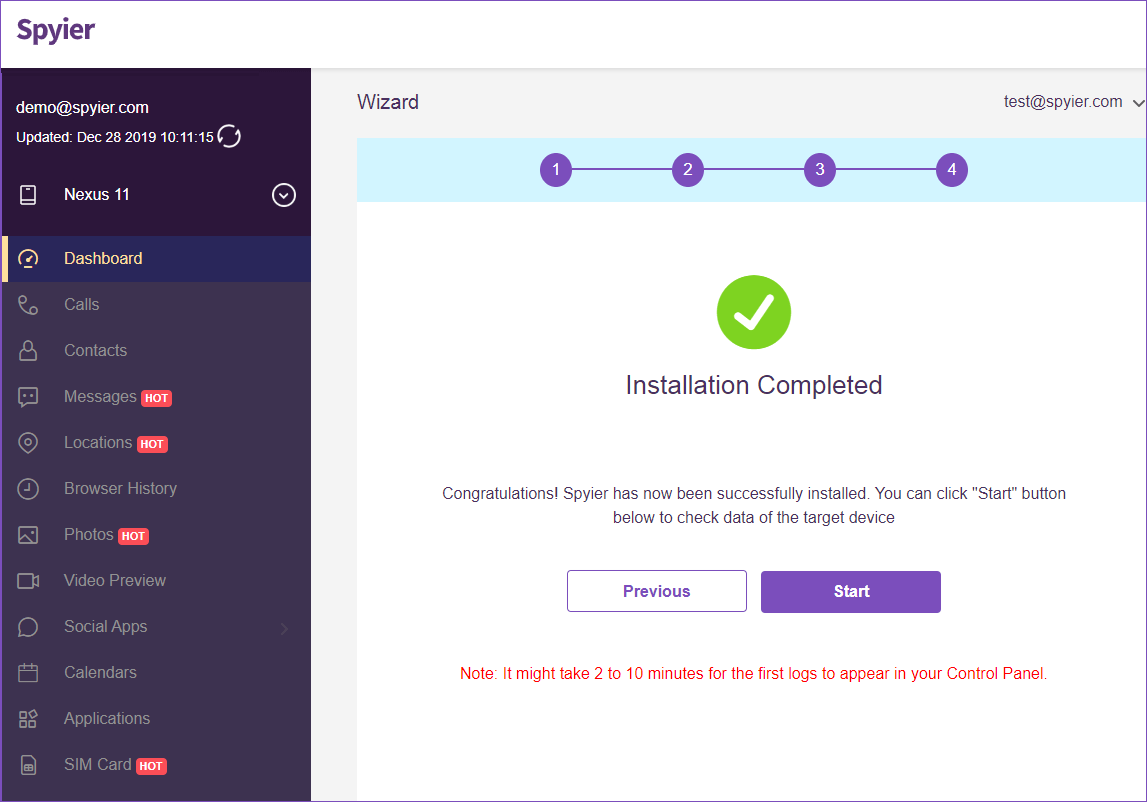 Once you hit on the 'Start' button, you will be taken to your Spyier dashboard. You can use all of Spyier's features here.
The features are available on the left hand side as dedicated tabs. To use Spyier's Telegram spy, you can browse to 'Social Media Apps' on the left hand side. Under this section, you will find Spyier's Telegram spy.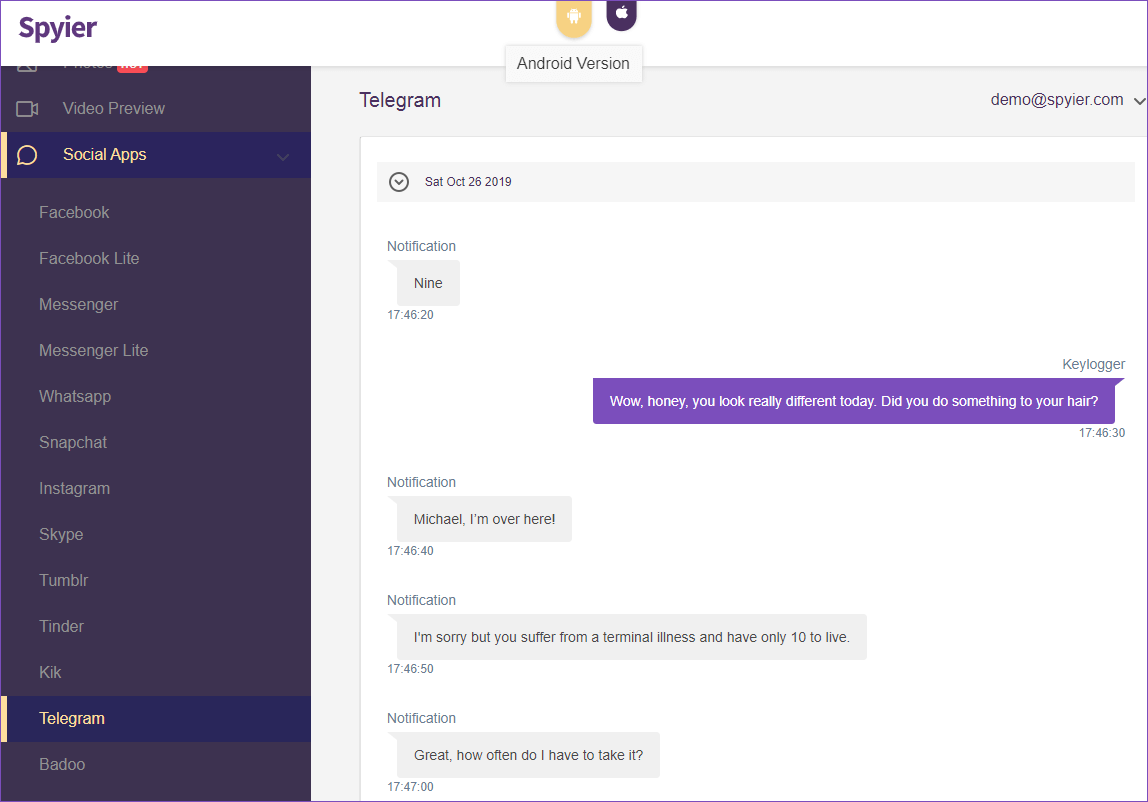 Isn't it perfect how easily Spyier does its job when it comes to Telegram hacking? You can check out Spyier's Telegram spy completely free wit this web demo.
Also Read: How to Hack Instagram (No Survey & No Human Verification)
Part 2: How to Hack Telegram Online
Hacking a Telegram account online has many ways to do it, all working on similar lines. You cannot really hack the Telegram app itself, but you can hack the phone on which the Telegram is running. This gives you all the Telegram messages of that device along with other things.
Since not many apps can rise to the standard of Spyier, there aren't many options which are worth it. However, after careful research, I have found a couple of more ways which can be a good alternative for reading someone's Telegram account.
2.1 Spyic- Hack Telegram Account Remotely Through the Internet
Spyic is another popular Telegram spy that you can use to target the Telegram app installed on Android phones and iPhones.
Spyic is a feature loaded application that many users employ on a daily basis to learn about the secret activities of the other person.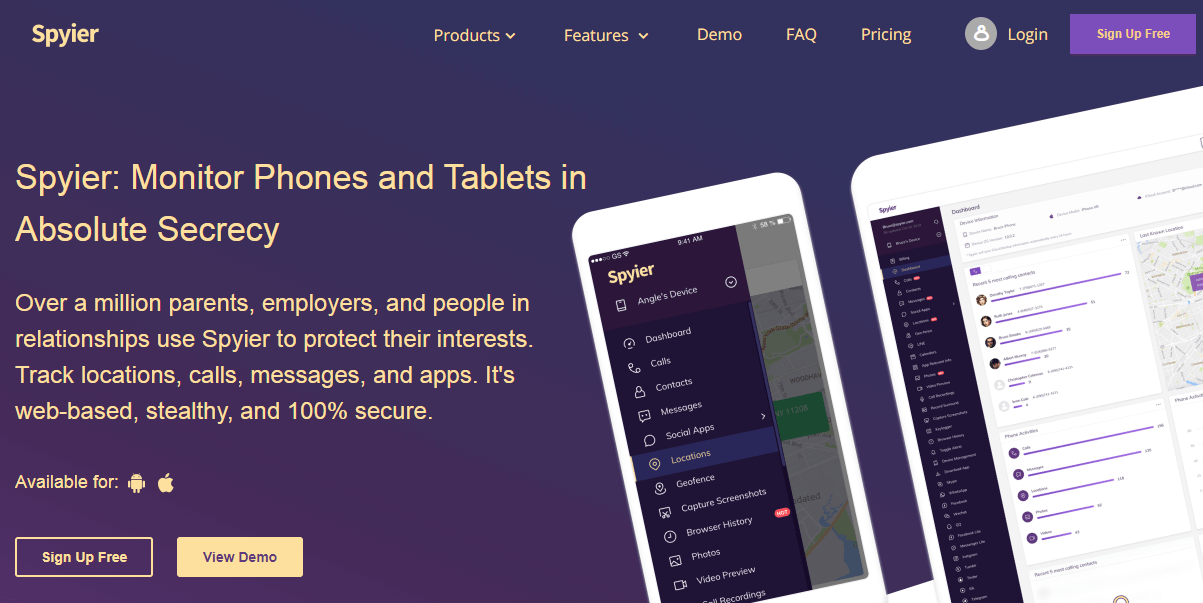 Just like Spyier, Spyic doesn't ask you to root or jailbreak the other device in order to use it. Further, it is also a web app that operates through a web dashboard from any web browser you choose.
One of my favorite things about Spyic is that it is one of the cheapest phone spy apps I have seen (that actually works). Therefore, I suggest it to anyone for whom Spyier doesn't seem to be working out.
If you are wondering if Spyic will be a good fit for you, you can check out this free Spyic demo to see how it operates.
Don't Miss: How to Hack Someone's Instagram Without Their Password
Part 3: How to Hack Someone's Telegram Account Free
You will find that all working phone hacking solutions come for a price, be it Telegram hacking app or any other one. However, the price varies from app to app.
I have carefully picked the apps in this guide for Telegram hacking, as they put together the best phone hacking features at the lowest price possible. In fact, these apps will make you wonder how they are giving away such cool things for so little a price. Practically, it almost feels like it is free.
And if you see any app claiming to hack a Telegram account completely free, I suggest you not to use it. This is because Telegram hacking involves a lot of cost on the developer's end, and if someone is giving it away for free it means it does not work.
On a different note, here is another cool Telegram hacking solution that you can get for almost free:
3.1 Cocospy- The Most Used Telegram Hacker
Cocospy is the most widely used Telegram hack in the world. It is used by millions of users all over the world to keep an eye on their spouse's and children's smartphone devices.
In fact, Cocospy is so good that I have even read awesome reviews about it in the biggest media outlets like Forbes, TechRadar, PCMag, etc. Even I heard about Cocospy for the first time from these reviews.
And I thought that if there is such a good word out there about an app, I ought to try it. I have never regretted it ever since.
Cocospy has given me access to the messages of very important people in my life. In fact, I have even suggested it to my friends and they thank me for it to this day.
Therefore, I will recommend it to you as well. I think you should give it a go. If Cocospy feels like it is worth it, only then you can get it.
Endnotes
If you want to hack someone's Telegram, there is nothing better than the solutions I just mentioned. You can try any of these and I promise you that you would have their Telegram data within five minutes.
You can thank me later!
This post is also available in: Español (Spanish)