Naturally, all of us tend to respect the privacy of our friends and loved ones. However, there comes a time when you just have to disregard that for a higher cause.
For example – you may want to read someone's Yahoo mail; it could be vitally important to find out what kind of emails they've been exchanging with others.
You could have a coworker who you think is plotting your professional demise behind your back. Or, you notice that your wife spends a suspicious amount of time exchanging emails with someone you don't know.
At the end of the day – there are plenty of situations in which reading someone's emails can mean a world of difference.
Is your child riding the high tide of puberty, becoming increasingly secretive and moody? If they're spending all of their time on their phones, you must be dying to find out what emails they're writing and to whom.
These are just some of the examples of cases where a Yahoo password hack would be of immense use.
If you decide to learn all about what your close friends, loved ones, or anyone else are up to online – you'll need a quality Yahoo password cracker, for those who use that email provider.
But can you do this without them noticing that you've been snooping around their email? Don't worry – we have all the info you need right here!
Part 1: Hack Yahoo Email Password Free No Download
So, you're keen on learning how to hack Yahoo email? Regardless of why you want to do this, you should think about the most efficient and discreet way to achieve your goal.
Firstly, think about how people read their emails these days. That's right – primarily on their phones and tablets. Understanding this is essential for finding a simple way to hack Yahoo email accounts.
But how will this knowledge help you hack Yahoo mail passwords? Once you get into the details, you'll realize that the market offers a wide variety of apps that allow for phone tracking.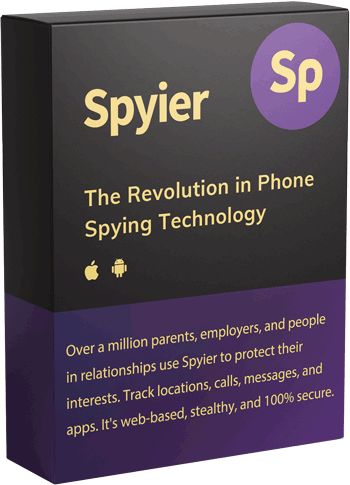 And these software solutions let you hack Yahoo email accounts as well. If you choose the right service, you'll be able to do even more than that – like track someone's physical location!
As you might imagine, there are more than a couple of apps out there that give you these options without charging a dime. However, such free options aren't entirely trustworthy; at the end of the day, it's always best to go with a vetted, payment-based option.
Considering this, we recommend you take a look at Spyier – these days, it's one of the most respectable apps for email hacking and phone tracking on the market!
Unlike the abovementioned free apps, you'll find no dilemmas about how trustworthy Spyier is; a lot of renowned publications like Android Authority, Tech Crunch, and PC Magazine consider it the finest phone tracking solution out there.
And this app doesn't just show you how to hack into a Yahoo email without the password; you also get an abundance of other surveillance options that might come in handy. Want to learn about the exchanges your target had on social media platforms, like Snapchat or Facebook?
Done! Want to read their SMS messages, as well as know about their precise location all the time? Done! Best of all, the person you're surveilling will have no clue about what you're doing. Spyier gives you complete discretion, being completely undetectable by the target user.
1.1 Spyier Solution
When it comes to Spyier, apart from being an excellent Yahoo mail hacking solution; know that you can count on it for phone monitoring in general.
Don't worry, we're not giving you a tech-heavy solution that ordinary users would have a hard time using. In fact, you won't need any particular experience with technology, hacking, or anything of the sort.
In 2021, everyone is using either Android or iOS devices as their personal smartphones; any other OS has been rendered useless by these two platforms. With that in mind, Spyier is meant to work with both without issues.
Crucially, you won't even have to jailbreak or root the target phones in order to spy on them! It will be as impervious to other security threats as before.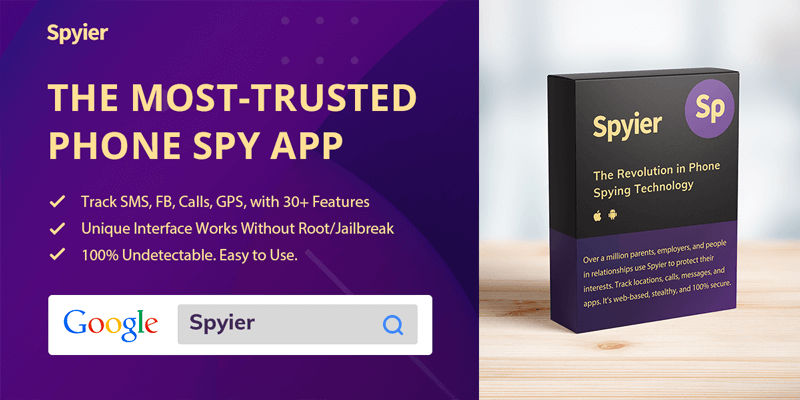 So, as we've mentioned – the person whose Yahoo mail you're hacking will never know what you've done if you use Spyier. But how does this work? Well, its impeccable discretion is differently secured on Android and iOS phones.
If we're talking about an iOS device – Spyier works by taking information from the iCloud account used on the target phone. So, it doesn't even have to interact with the phone via an app; once you get it up and running, it will just pull everything you want to know from the cloud.
On the other hand, you don't have to worry about being found out on Android devices either. On this platform, you do need to install an app – but it's a tiny one, that takes up no more than two megabytes.
Once you install it, you can just hide it – and seeing as it doesn't spend any battery power by working in the background, you won't have to fear that someone will see it.
If something best illustrates why this Yahoo mail hacker is the best option in regards to security and trustworthiness; it's the fact that this software solution is used by more than a million people spread around 190 different countries! We definitely recommend trying the Spyier live demo for free if you want to learn more about the intricacies of their software.
Spyier Yahoo Mail Hacker
You're probably yearning to know how Spyier hacks Yahoo mail in practice. Once you set up your Spyier account, you'll need only a couple of minutes to hack into your target's email account.
First of all, you'll need to make your Spyier account, and then pick the right pricing package in accordance to how many devices you want to track simultaneously.
Once you do that, you'll only need to complete a couple of rudimentary and simple actions, according to the useful and detailed instructions you'll get.
And when you see that Spyier has been successfully connected, simply log in and access its dashboard. You'll find all of the phone tracking options you want here!
Among these options is the extremely handy keylogger. If you're not familiar with the term – this is a piece of software that records every keystroke a person makes on their phone.
Among the myriad other things – this also means you'll know your target's Yahoo email and password the next time they log in and type them on their phone.
You can try the Spyier solution over on the official site, it is 100% safe and guaranteed to provide you with each of the mentioned services.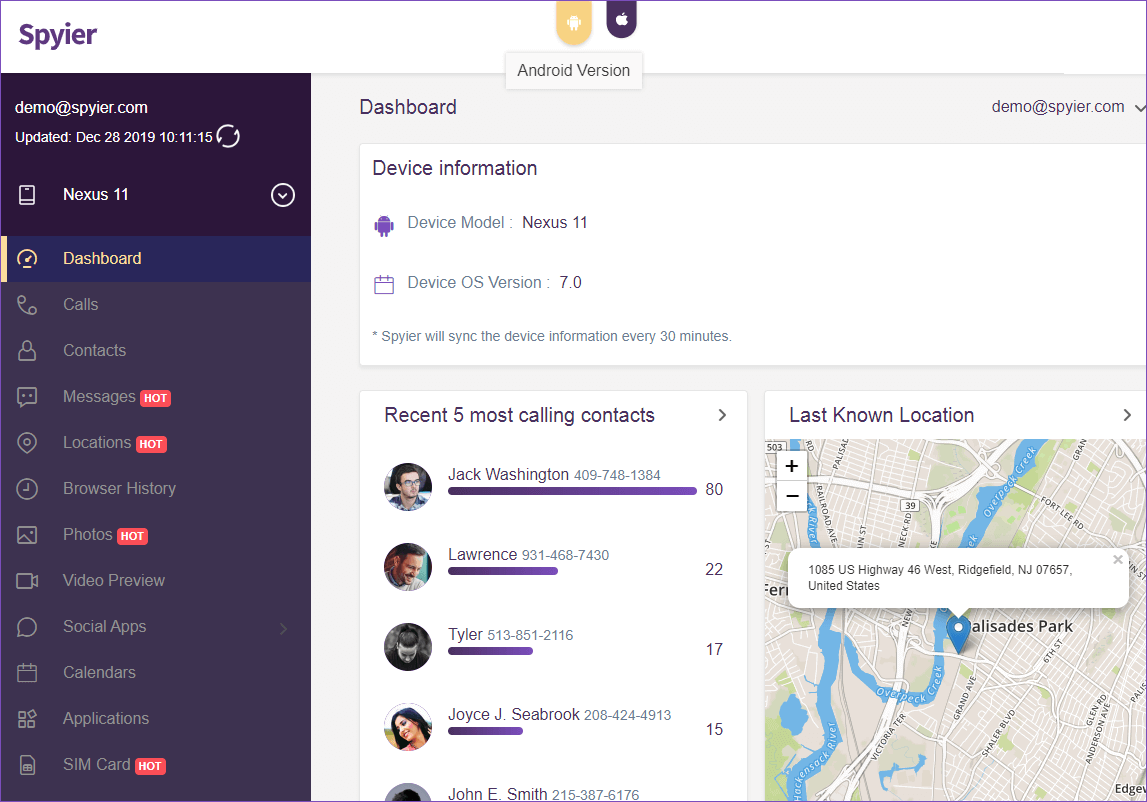 Also Read: Gmail Hack: How to Hack Gmail
Part 2: How to Hack into Yahoo Email Without Password
While Spyier is definitely a respectable solution you can depend on; it's certainly not the only one you can use.
In fact, we'd really be remiss not mentioning Cocospy – a similar, but an equally premium-quality brand. While their range of services is quite similar, you may want to opt for them instead of Spyier based on details.
Much like the abovementioned Spyier, this Cocospy service also works on both iOS and Android phones. And if you want to use it on Android, you need to:
Step 1: Register an account on the Cocospy website; for this, you'll need a personal email address. Once you enter it, you'll choose your password – and your account is basically ready.
Step 2: Choose the Cocospy subscription you want. There are a couple of different options here, largely varying in the number of simultaneous devices you can track with it.
Step 3: Finally, this is the most important part – and it's different on Android and iOS devices. If you're using an iOS device, you'll find that its methodology is largely similar to that of the Spyier iOS solution.
But if you're installing Cocospy on an Android phone, you'll actually have to install the appropriate app for it to work. For iOS target devices, iCloud username and password are required.
There's no need to worry, as the app is small and quickly hidable. And once you're finished with that, you'll be able to use the Cocospy Android keylogger to find out everything about your target's Yahoo mail, including their email address and password.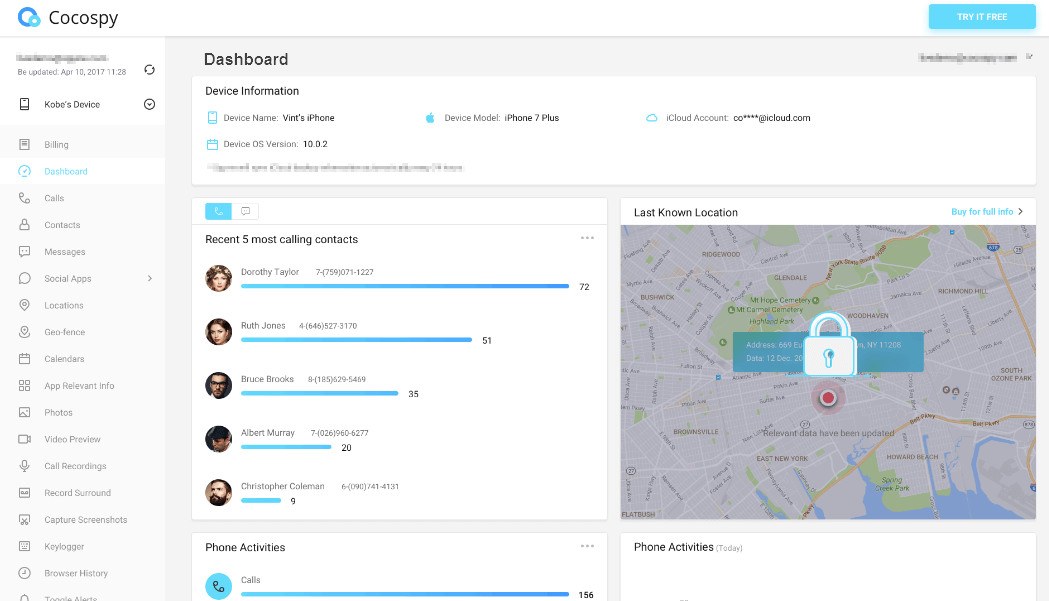 Now that you know all the info, feel free to try the service over on the official site.
Part 3: How to Hack Yahoo Mail Password Without Software
At the end of the day, you may simply want to hack Yahoo email passwords without using any software. So, the question is – how do you achieve that without a service like Cocospy or Spyier? Unfortunately – no.
All across the Internet, you're sure to run into websites promising to show you methods of doing this for free, and without any accompanying software. Beware of this, however – as these are almost certainly scams.
We're talking about fraudulent web portals, whose sole purpose is to grab your attention and then attack you using malware; or even gathering your own personal details.
One of the only ways of hacking a Yahoo email on your own is by social engineering; if you know the owner of the target email address, you can use their personal information to attempt guessing the password.
However, seeing as it's 2021; awareness of password security is pretty high, and it's enough for someone to use their birthday date with a random symbol to completely throw you off the scent.
To surmise – we definitely recommend going with a surveillance app like Cocospy or Spyier, if you want the best results.
You May Like: KiK Hack: How to Hack Someone's Kik
Conclusion
As you can see, there are plenty of diverse solutions when it comes to hacking Facebook passwords. And as you might have guessed, finding the right solution to hack a Yahoo email address may be harder than you thought.
However, we don't recommend going with anything but tried and true surveillance solutions, especially when it comes to handling personal information. Use something like Cocospy or Spyier for maximum security and effect!