Let's be honest – no matter how much we respect other people's privacy; from time to time, we all feel the need to take a look at someone's social media accounts.
There are many reasons why you'd want to hack someone's Facebook account and password and take a look at who they're texting.
For example, regardless of how solid you believe your marriage is – if you notice your spouse acting in a strange way, you will definitely want to see what they're up to online. Is your wife constantly giggling as she texts with someone; without wanting to admit who it is?
On the other hand, is your husband answering a lot of "business-related texts", and then making urgent late-night visits to the office?
Perhaps you have a child who's well into teenage, and you want to see what they're like when they talk to their friends online? All of these are worrying, yet realistic possibilities.
If you want to learn more about your loved ones' online behaviors, there's really only one thing you can do: hack their Facebook password, and finally find out the truth for sure!
But is there a way of doing that without the person in question noticing? Don't worry, we've got a couple of solutions right here.
Part 1: How to Hack Facebook Password Online
So, you want to hack someone's Facebook Messenger and view FB inbox messages online. In order to do that, you must first ask yourself one simple question: how do people access Facebook in the first place? That's right – using their phones.
Understanding that is crucial for getting ahold of their password and account; thus finding out what they've been doing online, and who they've been contacting.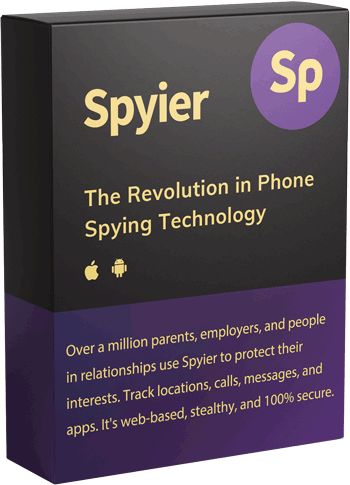 But how does the fact that people use smartphones for Facebook actually help you? Well, as you'll be happy to learn – there are apps for phone monitoring that allow you to access all kinds of social media accounts, as well as much more!
If you find the right phone tracking solution, you can not only access someone's Facebook account – but even monitor their location!
As with most apps and pieces of software, you'll find plenty of free, open-source solutions online. However, just like you've probably guessed; they're rarely up to snuff.
In most cases, we're talking about unreliable apps. Conversely, we're much happier recommending household solutions with world renown; especially since we're talking about security-sensitive issues.
With that in mind, check out Spyier – one of the most lauded phone tracking and social media hacking apps in the world!
There are no qualms about the fact that Spyier represents a trustworthy name in the phone tracking industry; many respectable publications like TechCrunch, New York Times, and Android Authority hail it as such.
And apart from being an excellent FB password cracker, Spyier also gives you a plethora of options regarding phone surveillance in general; allowing you to access other types of social media as well, along with the phone's SMS and GPS location.
And on top of all that – it guarantees full discretion; your target will never know you've hacked them!
1.1 Spyier Solution – The safest spy tool around
Firstly, you should realize that this is an all-around functional option for phone monitoring.
And if you're worried that you'll need a large degree of tech-savviness to use it, don't worry; that's definitely not the case! Spyier allows you to hack someone's FB ID and password without any experience with hacking.
In most cases, people use iOS and Android smartphones these days; all other platforms are basically obsolete. Luckily, Spyier is designed to work flawlessly with both.
And the best thing of all is, you won't have to jailbreak an iOS phone or root the Android in order for this to work! When Spyier is done with the target phone, it'll leave it just as secure as it was before.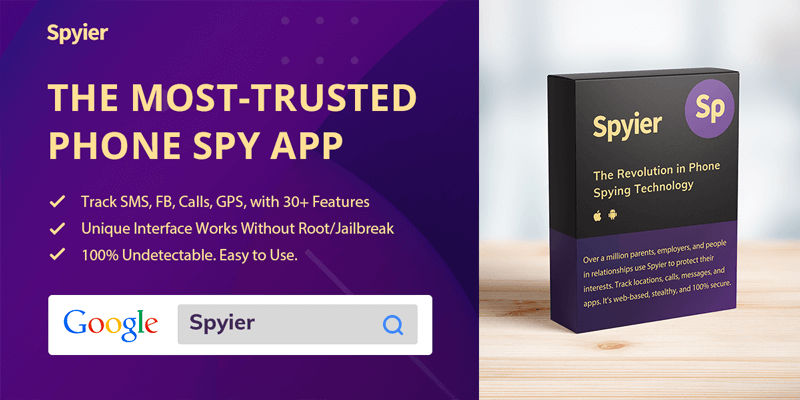 On the other hand, we know what you're wondering about – can the person you're hacking easily spot Spyier? You'll be pleased to learn that the answer is no! In fact, Spyier is virtually impossible to detect, if you don't already know that it's on the phone.
This is especially true for iOS devices, as Spyier makes use of the iCloud backup to gather information.
In other words, there is no Spyier app for iOS – everything is web-based, and thus quite undetectable.
And even if the device in question runs on Android, it's still just an easily-hideable 2MB app we're talking about. It runs silently in the background, without using too much battery; the owner of the phone will never know that it's there.
The trustworthiness and security of this Facebook password hacking solution are further shown by the very large global user base; Spyier is used in over 190 countries around the world!
There are more than a million people using this software solution to track phones and access social media accounts, so we recommend that you try their live demo as well.
1.2 Spyier Facebook Tracker – How it works
So, how does the Spyier Facebook tracker work in practice? Once you sign up for the service, you're only a couple of minutes away from monitoring someone's Facebook activity.
Step 1: In order to accomplish Facebook hacking through Spyier, you should start by getting a Spyier subscription. You can choose from Android and iOS plans, based on which device the Facebook account owner is using.
Enter your email address when it is asked by Spyier. When you complete the subscription, you will see your login credentials on your screen and in your email inbox. Use these to login into your Spyier account.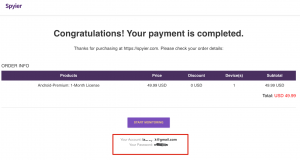 Step 2: At the first time login, you will need to configure Spyier. If you have a Spyier iOS subscription, you can enter the iCloud credentials of the iOS device on which Facebook is installed. If you have an Android subscription, you can install the Spyier app on their phone.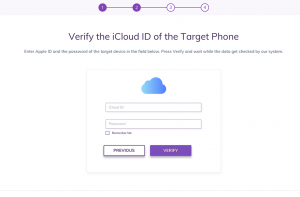 Step 3: Now that configuration is finished, you can start using Spyier's Facebook spy feature right away. Click on the 'Start' button after the configuration process ends. You will be taken to your dashboard.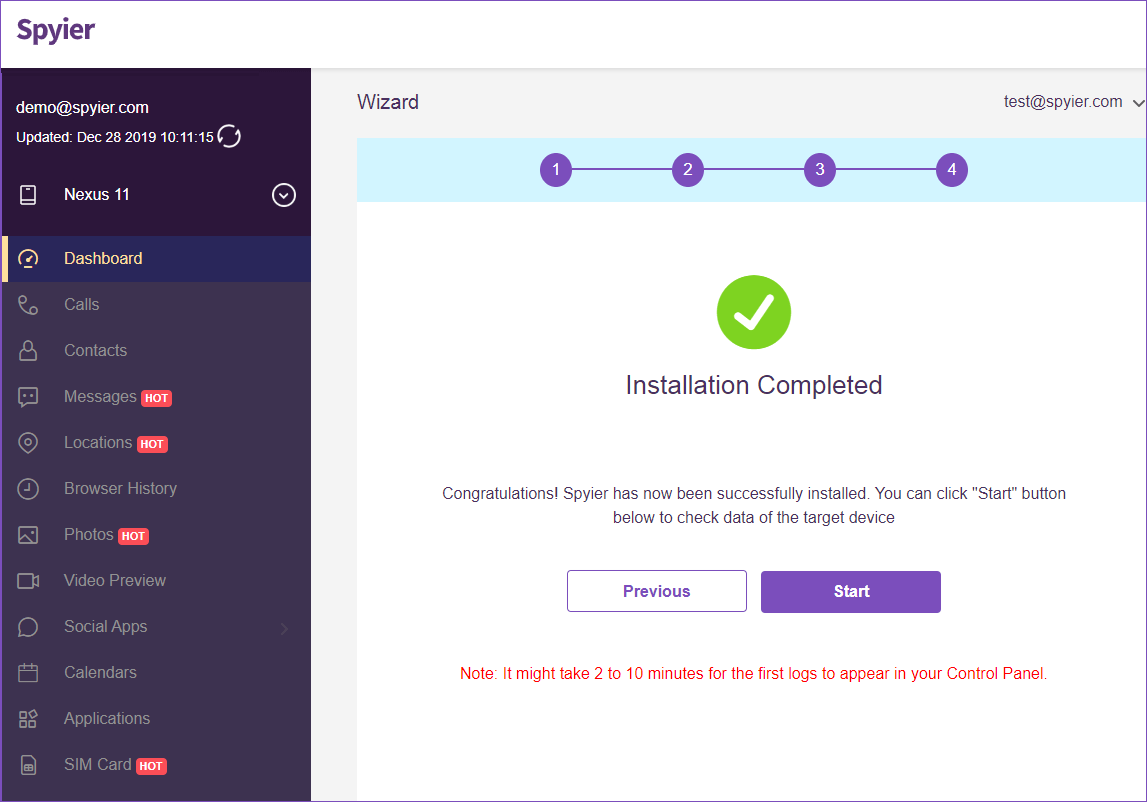 From there, you'll easily find the Facebook option in the Social Apps category, on the panel on the left.
And that's all you need to do! Once the Facebook screen boots up, you can go through all of the group and private chats on the target device; you'll also be able to see all of the person's Facebook friends and the media they've exchanged in chats on the platform.
1.3 Spyier Keylogger – Another useful feature
There is another feature of the Spyier app you should know about – the keylogger function. As the name indicates, it allows you to record and then read every keystroke of the target phone's keyboard.
This function obviously has a variety of usage options, but one of them is clearly finding out someone's Facebook password.
Spyier Keylogger neatly separates the keyboard inputs for various services, making it easier to use. You can take the first check it out in a live demo and see how it works without giving any data whatsoever.
Best of all, Spyier makes backups of any chat logs from Facebook as soon as they're available; meaning that even if someone deletes a shameful chat, you'll still be able to read it.
Finally, note that this service does not store any user data on its servers and cannot access the data of its users, making the service 100% safe.
The final step now would be to check the app out over on the official site. We hope you have all the info now and that you feel more confident about your decision!
Also Read: How to Hack FB Account for Free (No Download & No Surveys)
Part 2: How to Hack Facebook Password Free
Spyier is far from the only reputable Facebook hacking app that you can find on the market. For example, there is also Cocospy – another respected brand! They offer a similar range of products and services, meaning you can also make use of Cocospy to hack Facebook passwords. Its solution is viable on both Android and iOS phones, and we'll explain it below.
In order to use Cocospy to access the Facebook account of a person who uses an Android device, there are a few steps you need to take. If you're not comfortable enough to dive into that, you can check out the free live demo here, no user data required.
If you're up for taking it to the next level, these are the specific steps.
Step 1: Set up your personal Cocospy account; all you need for this is your email and a choice password.
Step 2: Pick the Cocospy subscription that fits you best; just as with Spyier, there are different packages depending on whether you intend on only using it for one device or many.
Step 3: This final step is different depending on the OS on the target device.
If you're using Cocospy with an Android phone, you'll need to install the Cocospy app on that phone (though no root is required). After that, just hide the app, and the user won't find it as it spends only a small portion of the phone battery.
If the target phone is an iOS device, please note that iCloud username and password are required.
Now you're basically done! You can access the Facebook monitoring portion on the Cocospy dashboard, or use its keylogger to track every single keystroke that a person makes on their phone; thereby knowing all of their passwords and messages.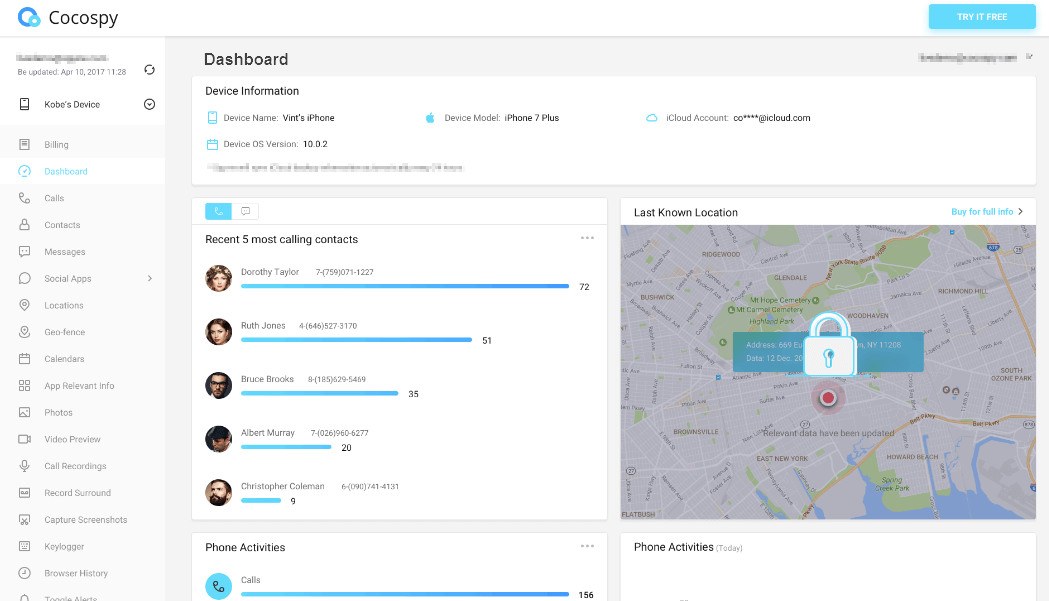 Also Read: How to Hack Facebook Account Without Password
Part 3: How to Hack Facebook Password Without Software
Naturally, some people may not be comfortable with using any kind of external software or service to hack someone's Facebook password. However, you should bear in mind that this is commonly both unsafe and complicated.
For example, you can try staging some sort of phishing attack. This is actually one of the most usual forms of hacking Facebook passwords. You send the target user a link to a fake page; one that's designed to look precisely like the real login page for Facebook. Many people won't give it more than a quick glance, and enter their login credentials.
And once they do and click on the sign-in button, all of that information gets sent to you – and the user never learns about it. They'll just think it's a website malfunction; plus, even if they realize that they were on a fake page, you've already gotten their password.
Other than that, there's only one reliable method left – social engineering. That's right; guessing the password based on the information you have on the target user. After all, most people use some of their personal data, like important dates or names, in their passwords. With some knowledge about the person and a little luck – you'll be able to hack their password!
Conclusion
As you can see, there are plenty of diverse solutions when it comes to hacking Facebook passwords. However, we don't recommend going with anything but tried and true surveillance solutions, especially when it comes to handling personal information. Use something like Cocospy or Spyier for maximum security and effect!
This post is also available in: Deutsch (German) Español (Spanish)