Are you looking for a hypercracker tool that can help you to hack Facebook password with ease? Well, you might be a parent concerned about the safety of your children online. Maybe you suspect your spouse is being harassed by someone on Facebook. Whatever the situation, you certainly can do it.
But the question is, how can this be done? Is it even possible? You bet! All you need is the right tool for the task, that's all. In this article, we will see various Facebook password cracking apps that you will find particularly useful. Let's get straight to these apps then.
Part-1: The Most Powerful HyperCracker You Will Ever Need: Spyier
Spyier is, without a doubt, the most powerful spy app that you will need.  It is laden with numerous features and you'll be delighted with the way the app has been designed. It is extremely easy to use and is very intuitive with a clean UI.
It is extremely easy to navigate around and you certainly won't need to go through a complex technical document to be able to understand how to use this app, it is so easy to use! Now, let us proceed to the main benefit of using this app.
The app is used by millions of people the world over and is very reliable. Your sensitive data is only accessible to you and is not stored on their servers. The app has also been featured in media outlets such as Mac World and The Next Web.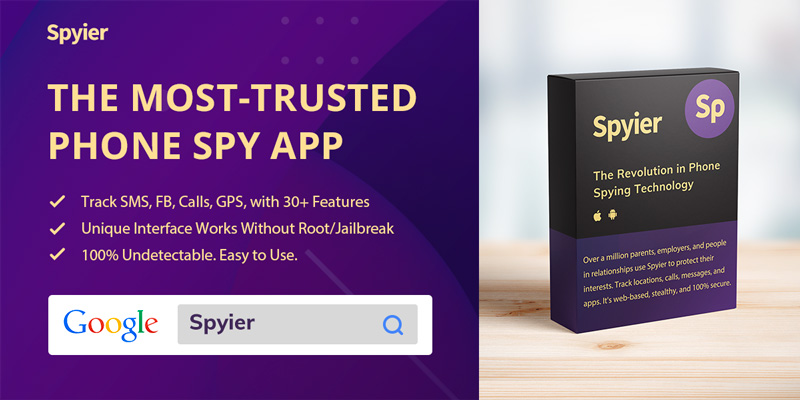 For one, there is no need to root or jailbreak the target device to be able to use the Spyier app. You will find that most spy apps these days only work when the target device is rooted or jailbroken. If not, they at least require that the device is rooted for advanced functions such as social media monitoring.
However, rooting and jailbreaking are no ordinary processes by any means. They are very technically challenging and present numerous hurdles.
They are certainly not ideal for beginners and first time users of spy apps. Spyier does not require that the device be rooted or jailbroken at all. This removes all complications out of the situation.
You can use Spyier to monitor Facebook chats on a remote device. If the target device runs iOS, there is no need to even install the app on the phone. You do not need physical access to the device as everything is done remotely.
The app is cloud-based in terms of the design and this cutting-edge technology means that you need nothing more than a simple browser for your spying activities.
The Spyier Android app requires installation on the target device but it is very lightweight and takes up less than 2M of storage. This means that it does not make the target device slow and runs quietly without being detected.
Why not check out Spyier today itself? It's a very safe and reliable app that can serve as a hypercracker and help you track Facebook messages with ease.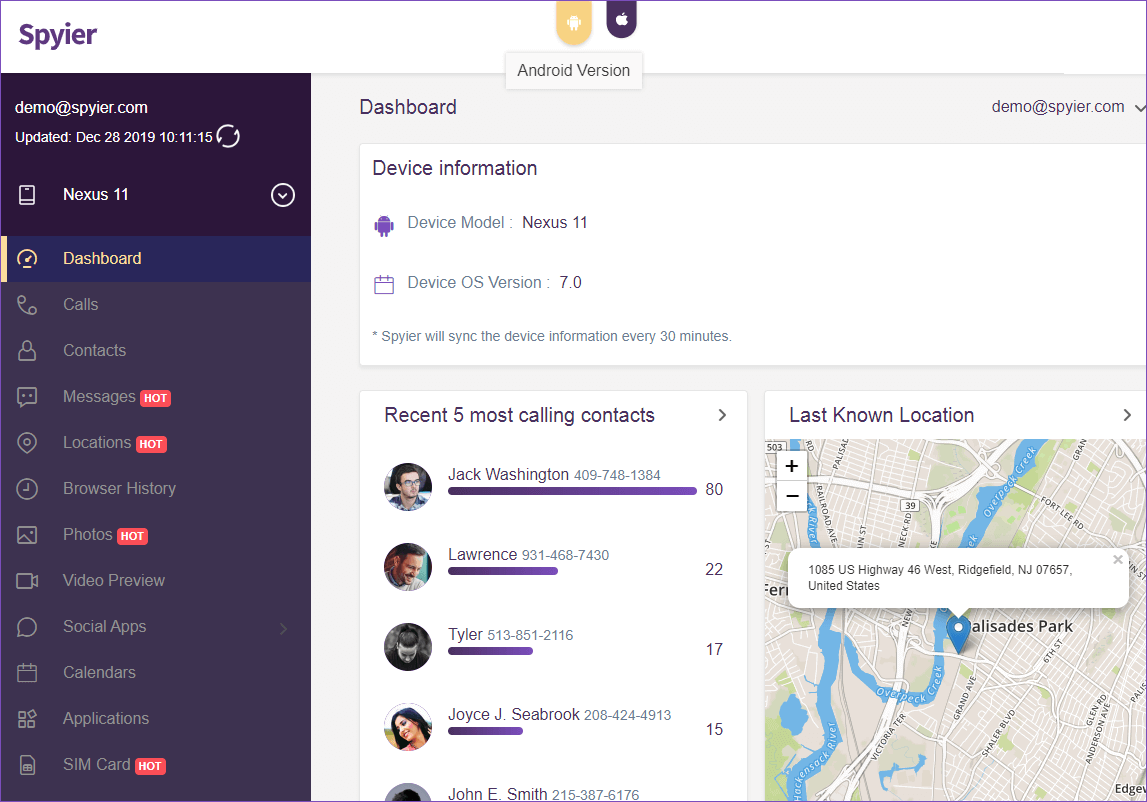 1.1 Spyier is Undetectable and Features a Keylogger Too
One of the great things about Spyier is that it uses what is called stealth technology. This means that the app runs quietly in the background and will not be noticed by the target user. On iOS, we saw how nothing is ever installed on the device and very tracking activity is done remotely.
On Android, the app icon is automatically deleted after the installation is complete and the app will then continue to execute in the background. It has a very low CPU and memory usage so it will not slow down the phone of the target user. This is a common problem with most spy apps but not Spyier.
Another very powerful feature of Spyier is that it has a keylogger application built right into the design. A keylogger captures all user input on the target device and sends it across to you remotely so you can see everything the user types. This can also include the Facebook account email address and password which can then be used to log in to the account.
This way, apart from viewing the Facebook chats of the target user directly within your browser using Spyier, you can also use the keylogger tool to get the login credentials themselves and directly take over the target user's account. This way, you can not only see the Facebook messages but other aspects of the account as well.
1.2 How to Use Spyier to Get Facebook Password Easily
Let us now see the exact process that you need to follow to be able to get the Facebook account password. This is an easy process indeed and will be done in just a few minutes. Make sure you follow all the steps carefully.
Step-1: Proceed to the official Spyier website and sign up for a new account. This process should only take a few seconds at the most. Take a note of the credentials somewhere safe so you can reference them later in this process.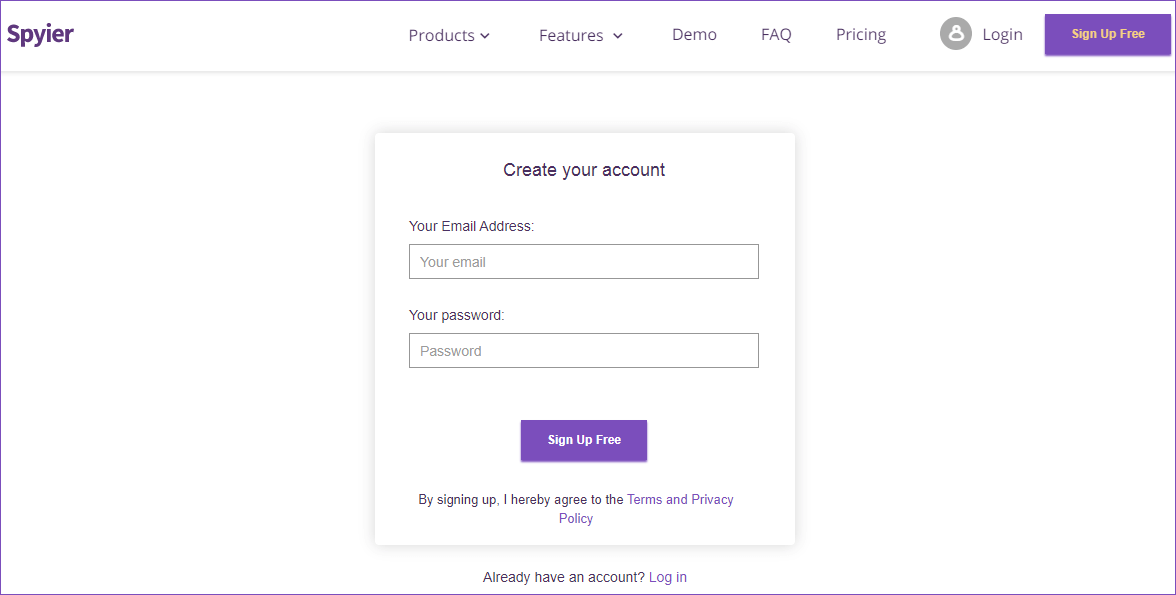 Step-2: Now, if the target runs Android, download the Spyier Android app which should take only 5 minutes or so to install. Just give it all permissions when you're asked and you will find it's all done quite simply. Nothing complex about it.
**You must note that it is technically not possible for an app to hack into Facebook without installation on an Android device. If you see an app making such a claim, stay away from such an app as it can mess with your own data.**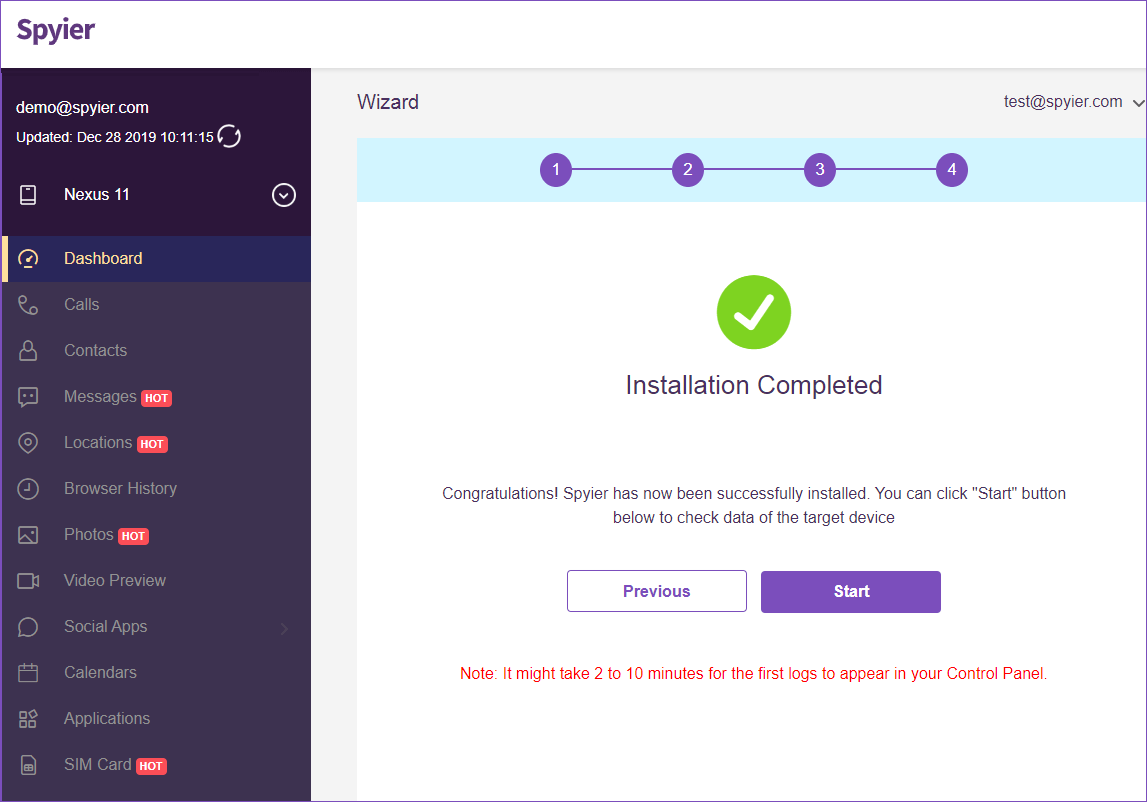 If the target device runs iOS instead, as we mentioned, there is no need to install anything on it in that case. With Spyier iOS solution, you will only need to know the iCloud credentials of the target user. Just enter those and let the app sync all data. This process can take some time depending on how voluminous the data is.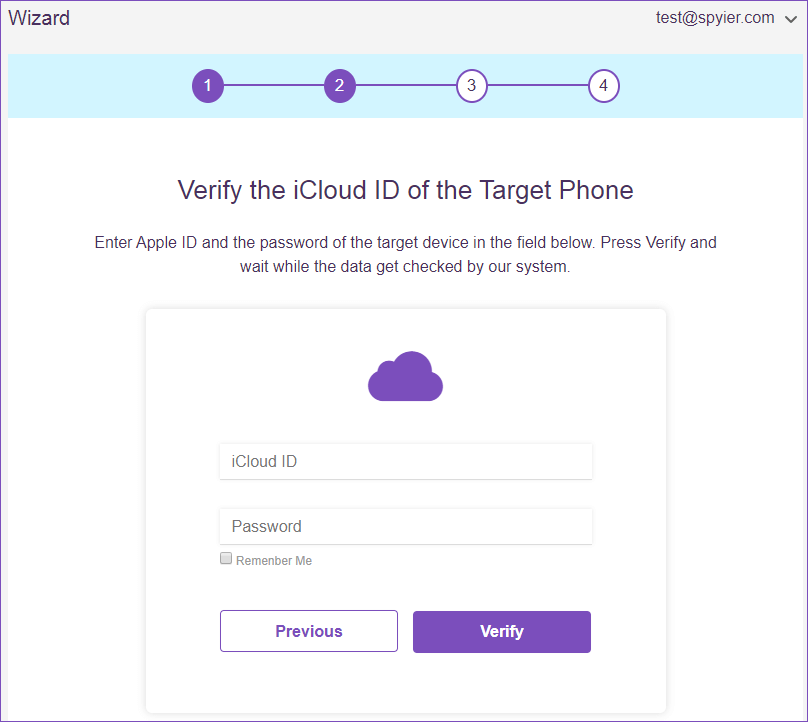 Step-3: Head to the Control Panel on your remote device now. From this point onwards, you do not need any physical access to the target device at all. Everything is done from your browser itself. You can just pick up your favorite browser and log on to the Control Panel using the Spyier credentials.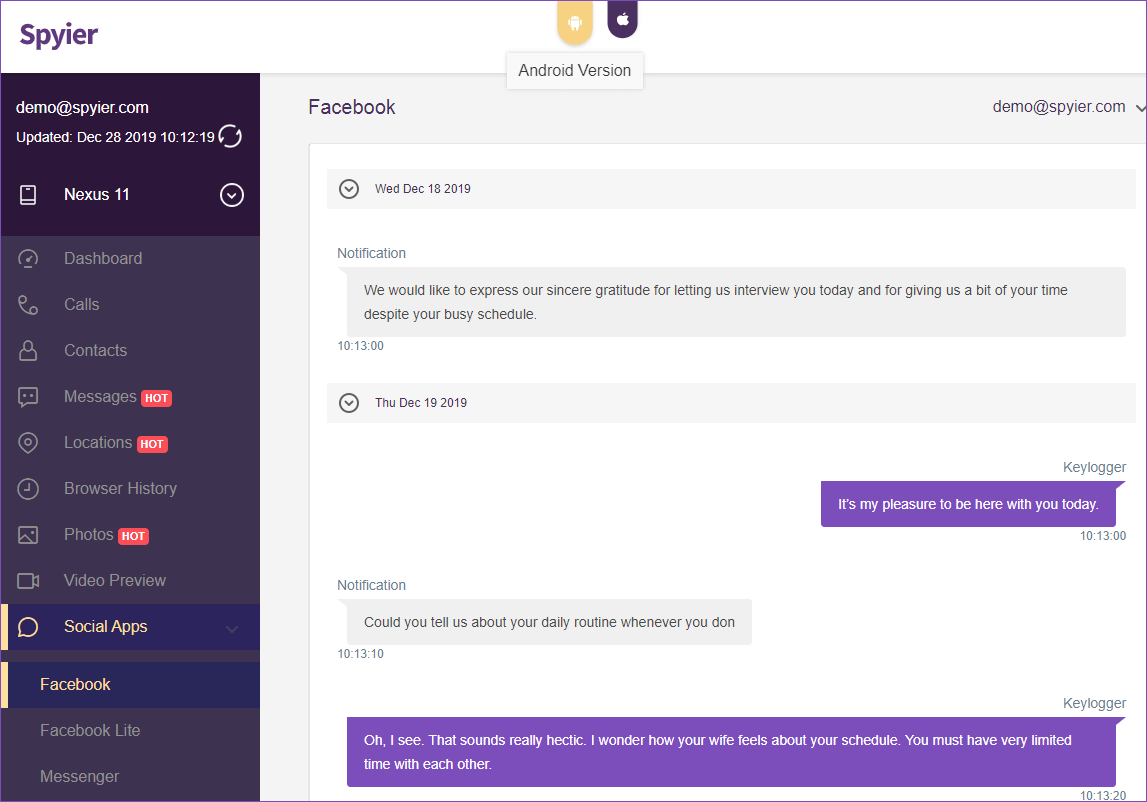 Now, head to the Dashboard section and you will see a navigation panel on the left. Click on the Social Media Apps section and choose Facebook. The Control Panel will now show you the messages that have been sent or received by the target user. You will also be able to see the media files that have been exchanged.
If you wish to see the Facebook password directly, you should click on the Keylogger option on the dashboard. You will now see all the passwords and usernames that have been captured by Spyier. Look out for the Facebook password and you can then use it.
It is best to check out the Spyier live demo if you wish to see all the features of the app yourself without having to install the app. You will be delighted with all the features of the app!
Also Read: How to Hack Facebook Without Survey
Part-2: Cocospy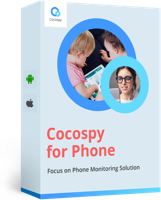 Cocospy is one of the most well-known spy apps that can serve as a Facebook password cracker. It is rich in the features it offers and is very reliable. The app has quite a following and is used globally.
Cocospy comes in both Android and iOS versions and is thus very versatile. No matter what OS the target device runs, you will find a version of Cocospy that supports it.
The app is browser-based and this means that you only need a browser to be able to access all Facebook data. You can use the app to see all incoming and outgoing messages. All multimedia files such as photos and videos can also be seen using this app.
What's more, you can also see the timestamps that will show you when exactly a certain message was sent or received. The information about the contact with whom the target is in touch with is also visible.
Like Spyier, the app does not require that you root or jailbreak the target device before you use his app which makes it very easy to use. The Android app also features a keylogger that can help you capture the Facebook password directly.
The app is, overall, very easy to install and use and you will be up and running with your digital surveillance in under 5 minutes. The app is very lightweight and can be uninstalled remotely in just one click from your Control Panel itself.
Can't Miss: How to Hack Facebook Account Without Password
Part-3: Spyic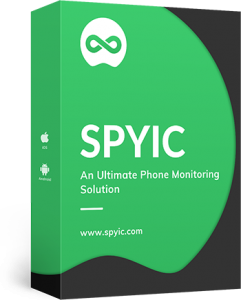 Spyic is a very feature-rich spy app that also functions as a Facebook password cracker for Android and iOS. Yes, the app can be used for tracking Facebook on both operating systems. On Android, you will need to install the app while on iOS there is no need for installing anything.
The app works out of a browser which makes it very easy to use. You do not need to first jailbreaking or root the target device as is the case with most Facebook crackers. Spyic uses cutting-edge technology to hack Facebook without a complex setup.
The app does not store any of your data on the servers and it is only accessible to you. The increasing reports of data breaches on spy apps these days shows you how unsafe sensitive information can be if the right apps are not used
Spyic also has a host of other features such as the ability to monitor Snapchat messages, Instagram direct messages, and WhatsApp conversations as well. You will also be able to see the call logs and contact information. It is also possible to see the GPS location information of the target.
You May Like: How to Hack Facebook Messenger to View FB Inbox Messages
Part-4: Fami360
Fami360 is basically a parental control app that allows you to monitor your kids' activities online. The app is very user-friendly and easy to use and navigate.
The app can be used to see the Facebook messages on the remote device right from your Control Panel. You can see who your kid is in touch with and when he/she had a word with whom and for how long.
This makes Fami360 a great parental monitoring app that can help you stay up-to-date on what's happening. You can use this app to keep your child away from cyber-bullies too.
Part-5: Mobile Spy
Mobile Spy is an Facebook cracker app that lets you take a sneak peek into a target device so you can see whom your kids and loved ones are in touch with online. The app has been designed to log all data on an Android smartphone. You can also use it to hack Facebook password.
However, it is important to note that Mobile Spy does not support all operating systems. You can only use it to spy on Android devices and the iOS versions of the app have been discontinued.
Another major drawback of using Mobile Spy is that it requires that the target device be rooted first before it is used. This is a severely limiting feature indeed because most beginners have no idea how a phone is rooted.
Also, rooting an Android phone will immediately put an end to its warranty clauses. You will also need to get physical access to the target device for a long time. In contrast, apps like Spyier work without the need for rooting and jailbreaking.
Thus, if you are looking out for a simple and easy to use Facebook HyperCracker solution, you are better off using a secure and easy to use an app like Spyier or Cocospy.
Part-6:
Minspy Global
A Minspy Global is a tool that can potentially help you to crack the password of a Facebook account online. Some of these tools are cloud-based and do not require any downloading but some others require you to download an app to use.
However, note that most such apps and Minspy Globals are simply scams and they will do nothing but steal your personal information. They can also put malicious code on your computer. Some of these require that you answer certain survey questions before you can get the password.
While a real working Minspy Global is indeed possible and it might use the brute force method to figure out a password, a real tool of this sort is hard to find. Also, it is not guaranteed to work and can take a long time too.
It is much better to use a simple spy app like Spyier if you wish to keep things simple while getting 100% results.
Part-7: Phonesheriff
PhoneSheriff enables you to keep a close watch upon your child's smartphone. You can use this app to set time schedules on the phone and see what your kid is browsing online.
This Facebook password cracker is developed by Retina Studios and can be used to hack the Facebook activities of a target user. However, the software has recently been the victim of several hacks which have led to the company withdrawing many of its products online.
If you are looking out for a safe and easy to use Facebook password cracker app that is reliable and will not put your sensitive information at stake, you are advised to use a trusted app like Spyier which makes your data accessible only to you. No one else can access this data.
Part-8: Copy9
Copy9 is a Facebook hacker app that can be used to monitor the social media chats of a remote user. You will be able to see WhatsApp messages and even Facebook chats using this app.
However, some users have reported that you might need to root or jailbreak the target device first before you can use Copy9. Now, this is a very complex process and will take up a lot of time. If you wish to use a simpler method that will not require more than a few minutes, you should consider using Spyier or Cocospy.
Part-9: Flexispy
Flexispy is one of the most advanced Facebook cracker apps around there. It has a number of features like call interception which are not commonly found in most apps. However, a major disadvantage of this app is that it can be too complex to use. It is not ideal for beginners at all.
If you need an app with a clean user interface, you should try an app such as Spyier, Spyic or Cocospy each of which has very elegant UIs.
Also, another problem with using Flexispy that you are likely to encounter is that you will need to root or jailbreak the target device to be able to do anything meaningful. For example, if you wish to use the Keylogger, you will need to root the target device first.
On the other hand, Spyier also has a powerful Keylogger and the great thing is that it works without even the need for rooting or jailbreaking the target device.
Part-10: Guestspy
Guestspy is another Facebook cracking app that can be used to monitor social media messages on a target device. You can also get the ability to perform remote control in certain cases.
However, we found out that the FB password cracker app only works properly on certain specific OS versions. Also, you might be required to perform jailbreaking or rooting on the target device first before you can use this app.
This is what makes Guestspy too complex for most users. Try Spyier instead of you wish to hack into a Facebook account without any technical complexities.
Conclusion
Are you hunting for a powerful Facebook Hypercracker app that can help you to get the Facebook password for a target user's account? In this article, we discussed various options that can help you do exactly that.
We also saw how most spy apps only properly work once a rooting or jailbreaking operation has been performed on a target device and that this process can be daunting indeed. The best way is to use apps like Spyier, Spyic, and Cocospy which are easy to use and work with stealth technology to go undetected.
This post is also available in: Deutsch (German) Español (Spanish)