Hacking someone's phone is not something you do for fun, it is something that you must do at times. There are instances which call for people to hack the phone camera of their spouse or child in order to view the kind of pictures they have been taking.
Since the internet has brought us social media, it has also brought several devils along with it. Social media is one of the most common places where even the most loyal spouses tend to cheat on their significant other.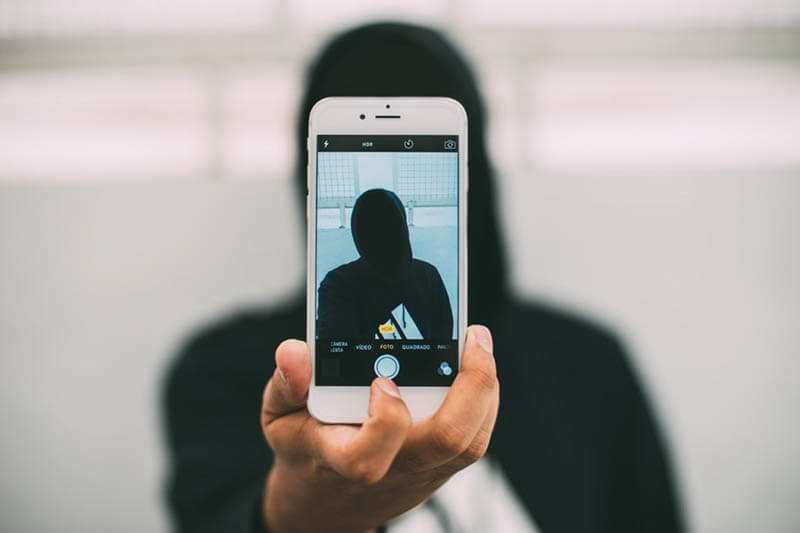 If you have been reading the news, you will know how dangerous the internet can be for children. This is especially true with online phenomena like the blue whale challenge exploiting vulnerabilities of children and harming them.
Therefore, hacking someone's phone camera can be the need of the hour very often. Hence, you need to know how to do it.
However, when it comes to doing it, it can be a herculean task. If you don't have extensive knowledge of programming and scripting, hacking a phone camera can be next to impossible.
This is where phone camera hack apps come into play. They cut short your hard work by doing the entire job for you.
Part 1: How to Hack Someone's Phone Camera
Hacking phone pictures becomes a piece of cake if you get to use one of those phone hacking apps I just told you about. However, when you try to find a working phone camera hack app, all you find are malicious applications that try to exploit your need by trapping you into clickbait or stealing your bank credentials.
This is why I have done all the research to save you some trouble and a lot of hard work. You can simply follow the method described in this guide and hack any phone's camera remotely.
1.1 Spyier- Hack Someone's Phone Camera Within 5 Minutes
Spyier is a phone hacking app that can do so many things, including hacking a phone camera. It is available for spying on the camera of iPhones and Android phones.
Spyier is already widely used by countless people across the world to keep an eye on their partner or children. If you want to keep your relationships and your family safe, you need to use it too.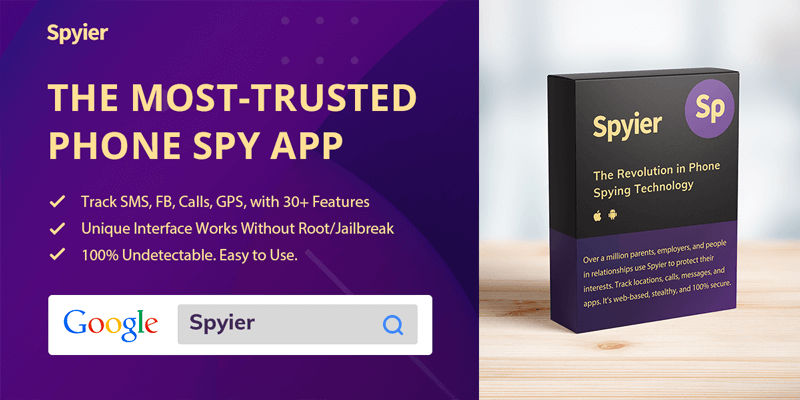 With its unique design, Spyier makes sure that you have the most reliable and secure app when it comes to phone camera hacking. You can use it remotely from any corner of the world.
Why People Do Phone Camera Hack with Spyier
Here are a few of the reasons for which people are using Spyier over any other solution:
Web Dashboard
People are often concerned about their security being harmed by downloading a spy app on their own phone. This is why Spyier works through an online dashboard that opens in any web browser of your preference.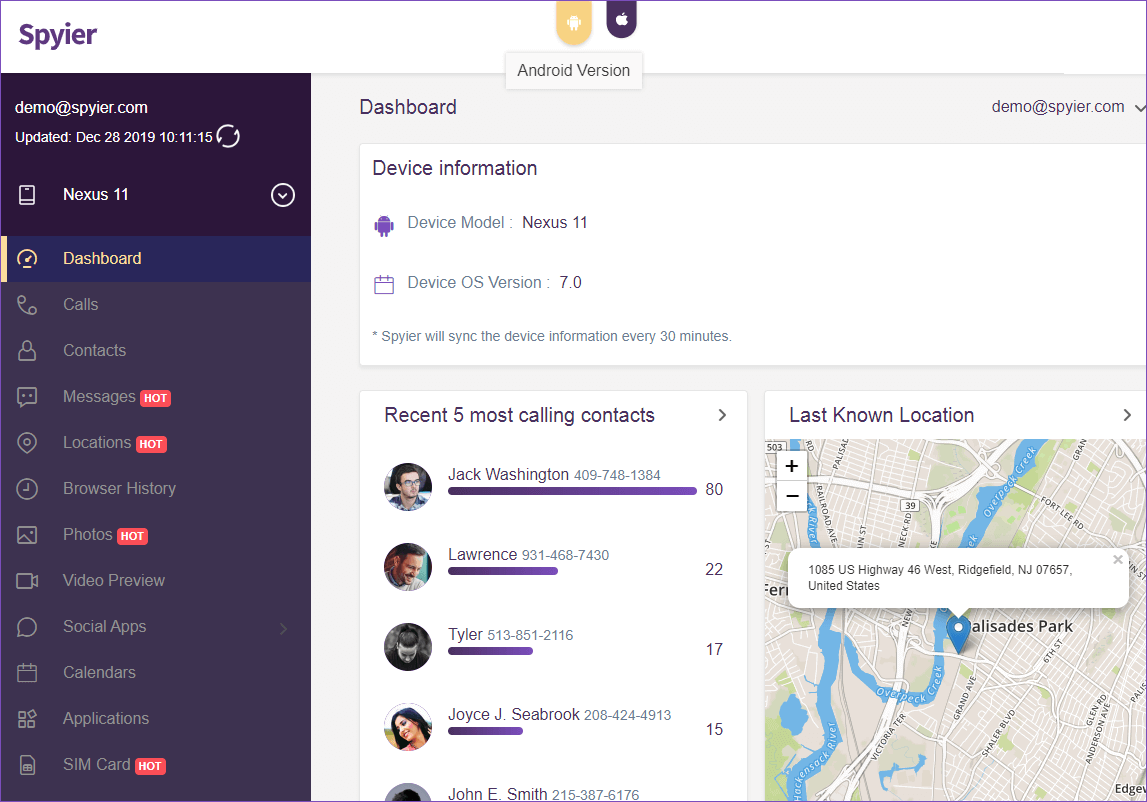 Camera Hack Without Root or Jailbreak
Rooting or jailbreaking the target phone isn't needed in order to spy on it. You can use Spyier without compromising the target phone's security and integrity.
Data Security
Spyier understands how important it can be to protect your private data. Therefore, it offers you complete data security with its next-gen encryption protocols.
35+ Features
Besides hacking the other phone's camera, there are many things Spyier is good at with over 35 features. When it comes to phone spying, there is nothing that you will miss with Spyier.
As you can see, Spyier is a gem in the world of phone spying and hacking someone's camera. If you want to try out its features, you can check Spyier's demo here.
Hack Phone Camera Without Being Caught
Spyier lets you hack any phone camera without the other user knowing that you are spying on them. It accomplishes this through a unique design for both Android and iOS phones.
When it comes to hacking iOS phones' camera, Spyier can accomplish it without even touching the target phone once. It accomplishes this through employing next-gen mind that can penetrate an iPhone's security.
Since all iPhone's are equipped with the iCloud feature in them, all the data of an iPhone automatically gets synced to the iCloud server. Spyier makes use of this data to extract the pictures and videos of the target device, along with the other important data.
Therefore, in order to hack an iPhone camera, you can just provide Spyier with the iCloud credentials of the target iPhone. Spyier does the rest by itself.
When it comes to hacking the camera of an Android phone, app installation is necessary on the target phone. However, Spyier makes sure that even though you have to install its app on the other phone, you are still secure and won't get caught.
To start with, Spyier's app size for Android phones is less than 2 Mb. It installs within a matter of seconds. Once installed, the app icon will vanish from the target phone's app menu.
The app runs in the background without consuming any battery at all. It won't even pop up any notifications.
When you feel like uninstalling the application, you can do it remotely from Spyier's control panel. Therefore, after the first time access to the target phone, you won't need to touch it again.
Apps this good are often hard to find. Therefore, I suggest you should sign up for Spyier now and make sure that you never miss it.
**In order to hack an Android phone in any way, you will have to install an app on the target phone no matter which hacking method you choose. This is due to the special design of Android phones. If any app claims to hack an Android phone's camera without installing software on the target phone, that app is making false claims.**
1.2 How to Hack Someone's Phone Camera with Another Phone
Once you have Spyier, you can hack any phone's camera using your phone or your computer. All you require is an internet connection on your device and you are good to go.
Here is how you can hack someone's phone camera through your phone:
Step 1: Buy a Spyier subscription plan for the target device (Android or iOS). Enter your email address when prompted. Once the purchase is successful, you will see a successful message along with your username and password.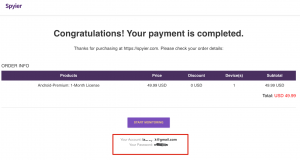 Step 2: Once you have the login credentials, access your Spyier dashboard by logging into your account from the website. For first time users, Spyier dashboard will launch the automatic configuration wizard.
Follow the instructions on the screen to configure Spyier for you. It takes less than a minute. The process varies based on the target phone:
a.) If the target phone is iOS, you don't have to access the other phone even once. You can just verify their iCloud credentials with Spyier and you are good to go.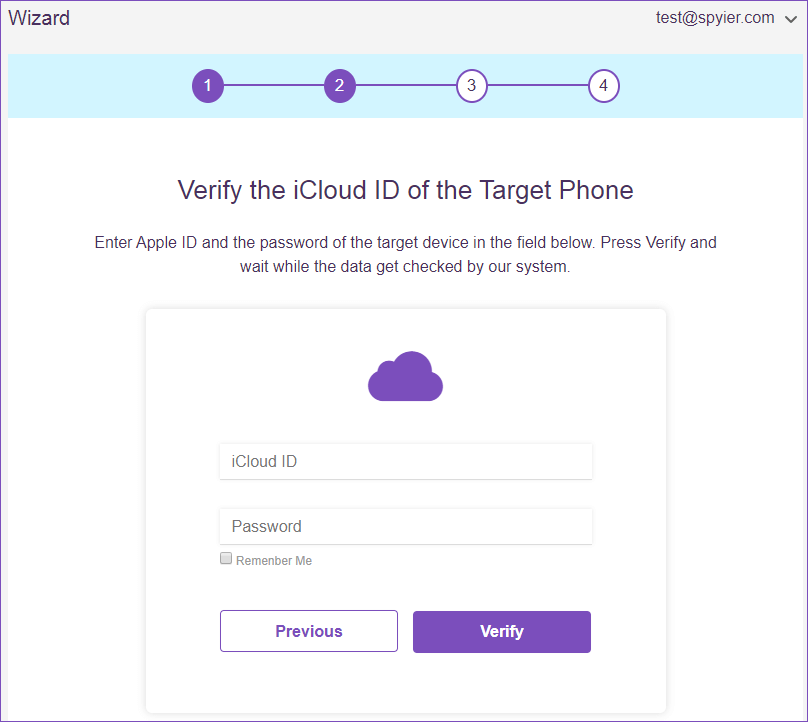 b.) If the target phone is Android, it is mandatory to install an app on the target phone in order to spy on it.
Step 3: Once Spyier has synced the target phone's data, you can click on the 'Start' button. The configuration will then finish.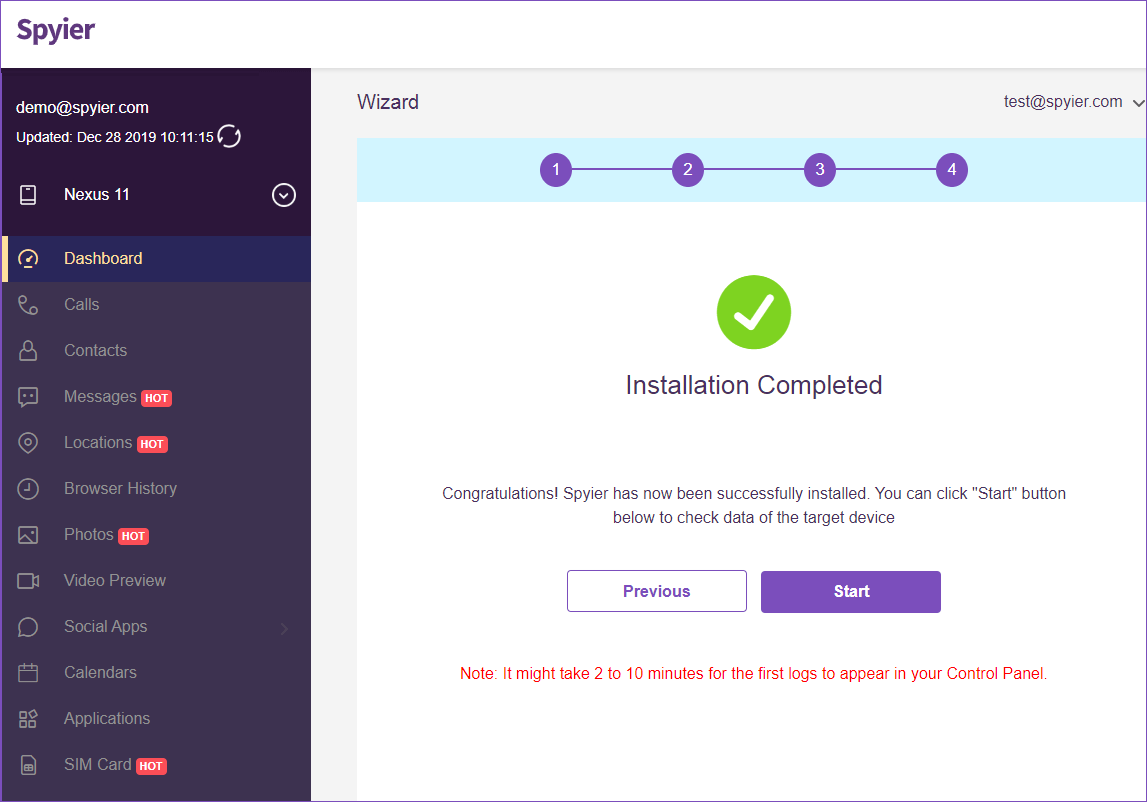 Once the configuration process finishes, you will be taken to your dashboard. This is the place from where you can access all your features. Each feature has a dedicated tab on the left-hand side.
When it comes to hacking the person's camera, the following features will be useful for you:
Photos
The photos tab will show all the pictures that are present in the other person's phone. You also get to see other details about the pictures like the date and time of when the picture was clicked.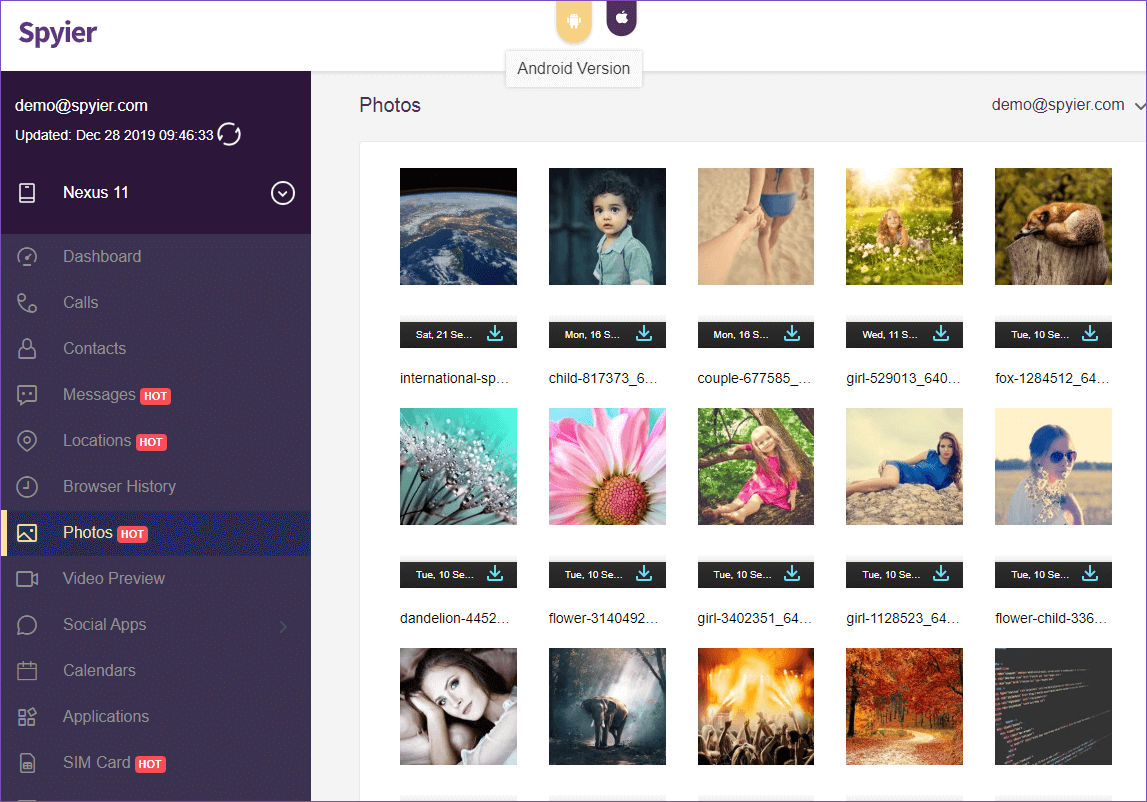 Video Preview
You can check the videos that the other user has recorded or received on their phone. Video preview gives you a glimpse of every video. Besides this, you can also hack text messages, WhatsApp messages, Facebook Messenger, Call logs, contacts, etc.
There are many more features for you to enjoy. You have to be sure to try this free Spyier demo and know how they work.
Also Read: How to Hack Someone's Cell Phone with Just their Number
Endnotes
I am sure you never knew that hacking a phone's camera can be this easy and simple. You can also hack whatsapp just by phone number. If you were trying this guide step by step, you would have already got the pictures and videos of the other user. If you haven't tried it out, what are you waiting for? Get started now.