So you are feeling your spouse is cheating? More often than not, suspicion of cheating is not without a cause. You should keep in mind that cheating isn't just physical, but emotional as well.
In fact, when it comes to emotional cheating, a study published in the New York Times suggests that every second person cheats in a marriage. Therefore, you aren't foolish if you think your husband might be one of them since it is very probable.
However, once you have these suspicions, how you proceed from there on is very important. You could ask your spouse about it, but we all know how that works (don't make me cite studies about how many people are prone to lying).
The other option is to spy on their smartphone using an Android spy app and see all their data bit by bit. If your spouse is cheating on you, you will find it within five minutes of reading their messages. And if they aren't cheating, you can use the spy app to monitor them in the future.
Yet, there are so many cell phone spy apps on the internet that it can be hard to find the perfect one. Therefore, here is a list of the best apps you can use to catch a cheater on Android.
Best Apps to Bust a Cheater for Android
These apps are arranged to start from the best. Therefore, you should try them out in that order too!
Part 1: Spyier- The Nightmare of Cheating Spouses
Spyier is the most popular hidden and undetectable spy app for Android that has helped countless people in relationships learn if their partner was cheating on them. And once you learn about it, it is going to help you as well.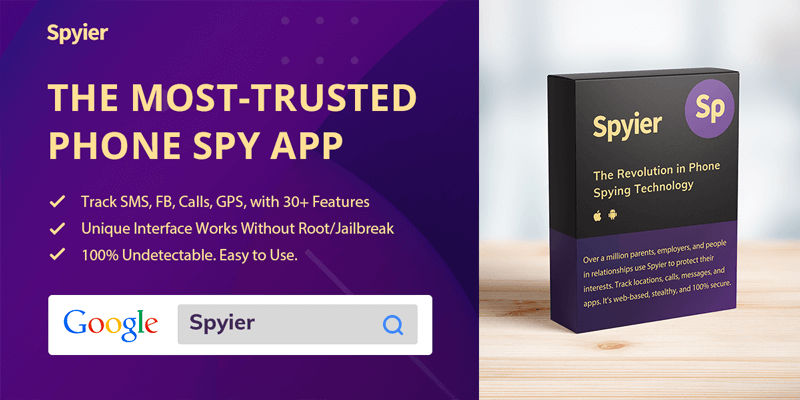 Spyier can be used to get the data of the other user no matter which phone they use, be it Android or iPhone. And it realizes that most spouses who are planning to catch a cheater aren't really good with programming and other technical things.
This is why Spyier is inbuilt with automated processes that configure Spyier automatically. You won't need any technical knowledge in order to use it.
Let us learn why Spyier lands on the top spot in this list:
What Makes Spyier the Best App to Catch a Cheater?
There are a lot of reasons that make Spyier stay on top of this list. Let me tell you a few of these:
Web-Based Interface
You won't have to download Spyier on your phone or PC in order to view your spouse's data. You can use Spyier through its dashboard which opens in ANY web browser of your choice.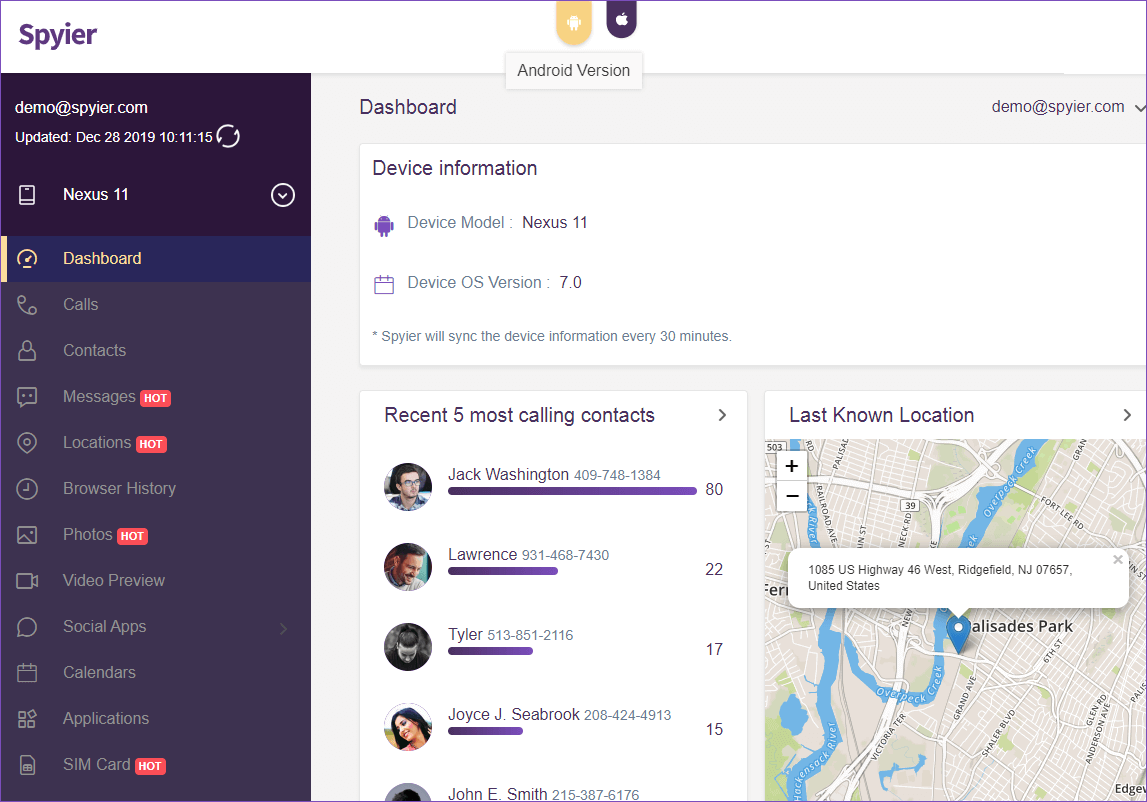 No Root Needed
You won't have to root your spouse's Android phone in order to spy on it. This is unlike most Android spy apps out there for which rooting the other phone is the first step.
100% Secure
Spyier stores none of your (or your husband's) private data on its servers. All the processes are automatic. Your personal data is viewable on your browser only. In fact, even Spyier's own team cannot view it.
35+ Features
Spyier has more than 35 features that make sure you don't miss out on anything when you are trying to get your spouse's data. If it is on their phone, it is in front of your eyes!
You might be impressed by Spyier already; but trust me, this is just a glimpse. You can check out Spyier's free demo and see what else it brings to the table.
Spy on Your Spouse's Phone Without Getting Caught
When you are spying on any Android phone, it is mandatory to install the spy app on the target phone. This is true whether you choose Spyier, any other app on this list, or any app outside of this list.
However, when it comes to Spyier,  it is designed in a way to be hidden even when it is installed on your partner's phone. I know it might sound unbelievable but it is true nevertheless.
This is because Spyier's app size is less than 2 MB and it installs within a matter of seconds. Once installed, the app icon vanishes from the app menu. It is only visible to you when you dial a secret code (which only you would know).
The app will run quietly in the background without any notifications. In fact, it won't be consuming any battery at all.
And once you feel like uninstalling the application, you can do it remotely from the Spyier dashboard on ANY web browser of your choice. What more could you hope for?
I know you are eager to get Spyier already. You can check out Spyier's Android solution here>>
What Can You Do With Spyier?
As mentioned before, when a spy app has 35 plus features you expect it to cover all the data of the other device. Spyier holds true to your expectations. Here are a few of the things that Spyier can do:
Social Media Spying
With Spyier's Social Media Spy, you can read all the messages of your spouse that he receives on Facebook, Instagram, Whatsapp, and every other platform. If he is cheating, this is where you will find the thing to implicate him with proof.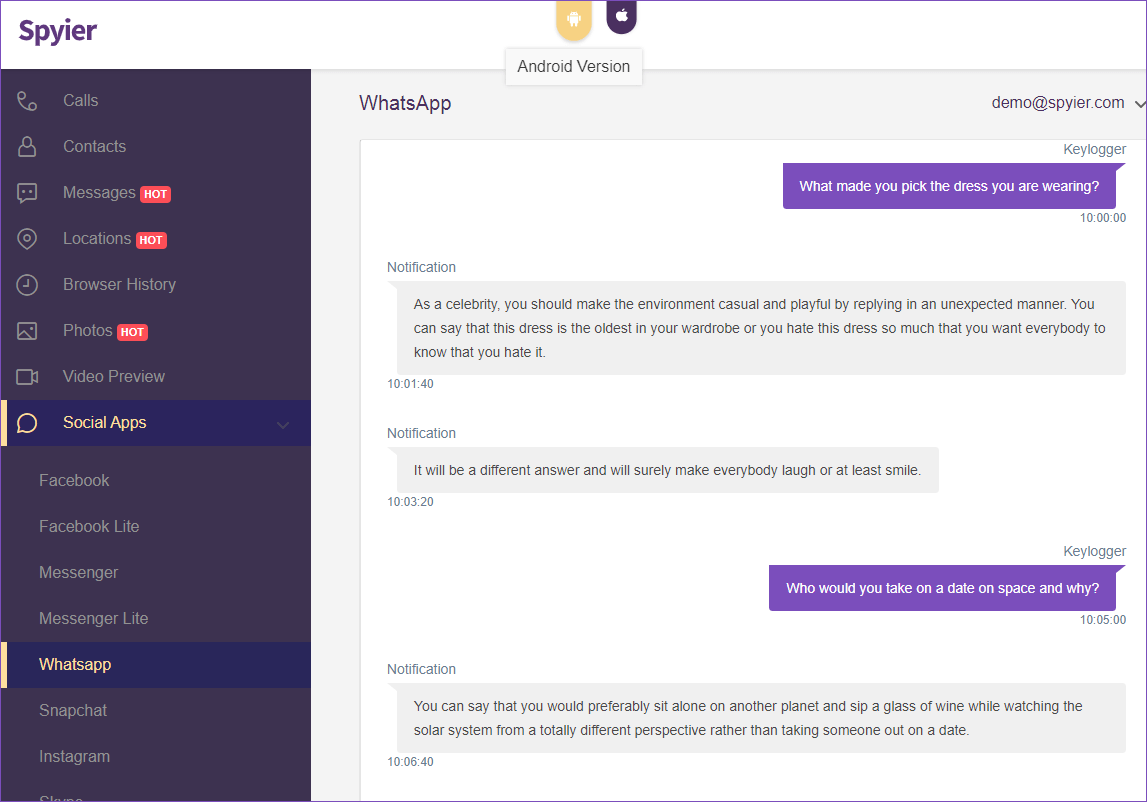 This is one of my favorite things about Spyier. You can keep a track of all the keystrokes that are made by the user. This includes their usernames, passwords, text messages, and the browser searches too!
Call Tracker
With Spyier's call tracker, you can now find out why your partner's phone comes busy so often lately. You can not only learn who they are talking too, but you can even record their phone calls.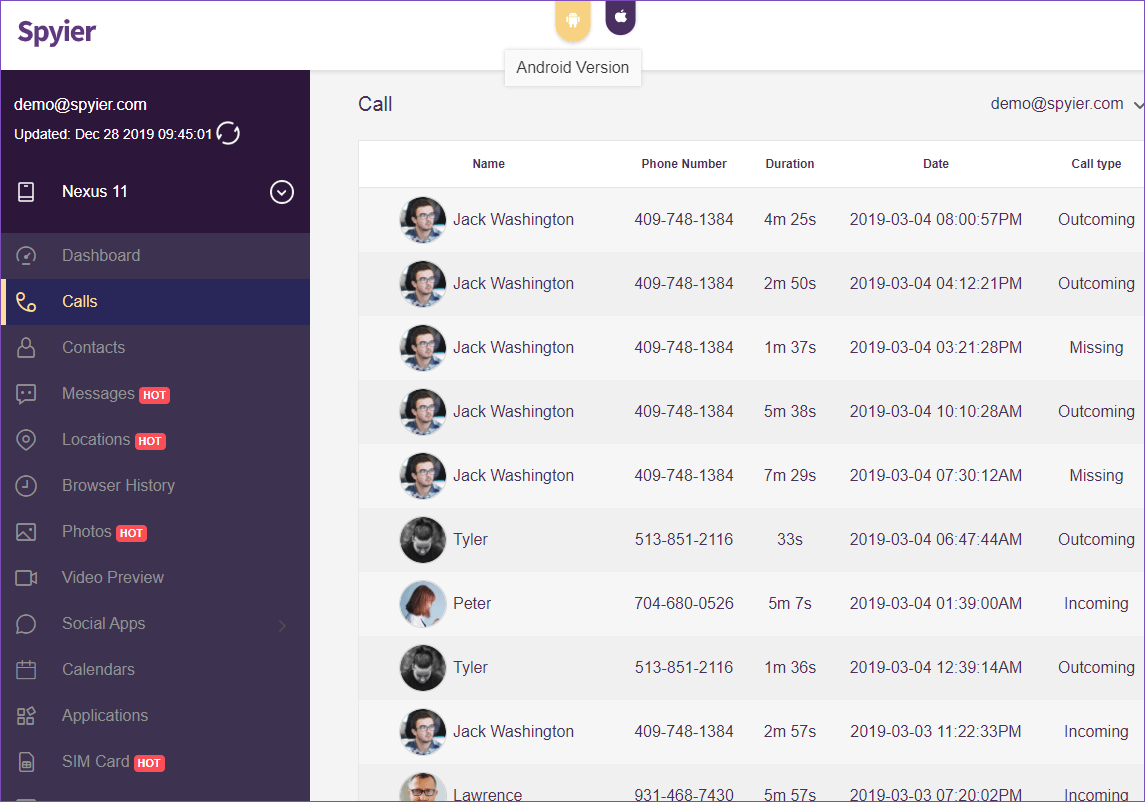 Location Tracker
Is your spouse at their office when they say they are? Find out with Spyier's location tracker that gives you 24×7 live location of the user. You can even use the geofencing feature, which is the next big thing in location tracking.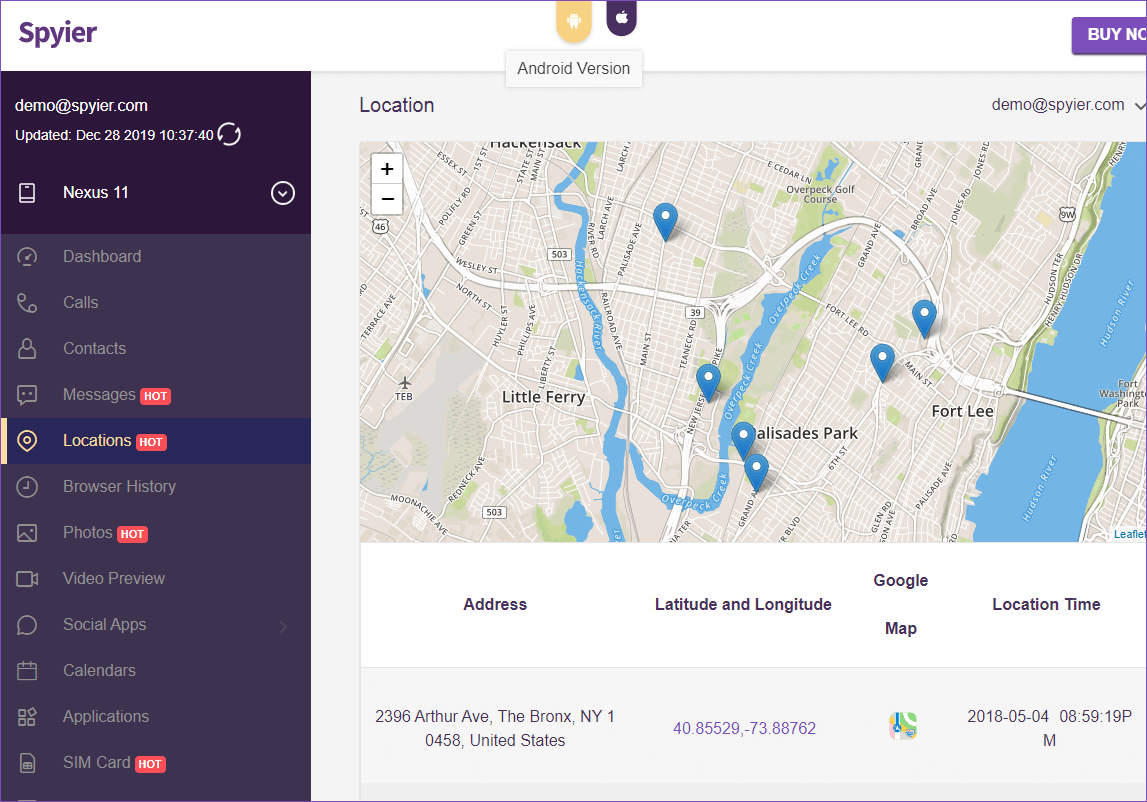 As you can see, all these features are a must-have when it comes to finding out if your partner is cheating. It might take a while to list each one of Spyier's features. So how about you try the other features on Spyier's free demo?
Part 2: Spyic
Spyic is the most widely used application for spying on Android phones, be it to catch a cheating spouse or for any other purpose. In fact, it has millions of users who use this app regularly on a daily basis.
That is not just out of coincidence. Spyic provides top notch features when it comes to Android spying. This lets people know if their spouse is cheating on them, and they also find out if they aren't. In any case, the doubts of a person are completely cleared.
Just like Spyier, Spyic also works without requiring you to root the target device. That is a big relief, believe me.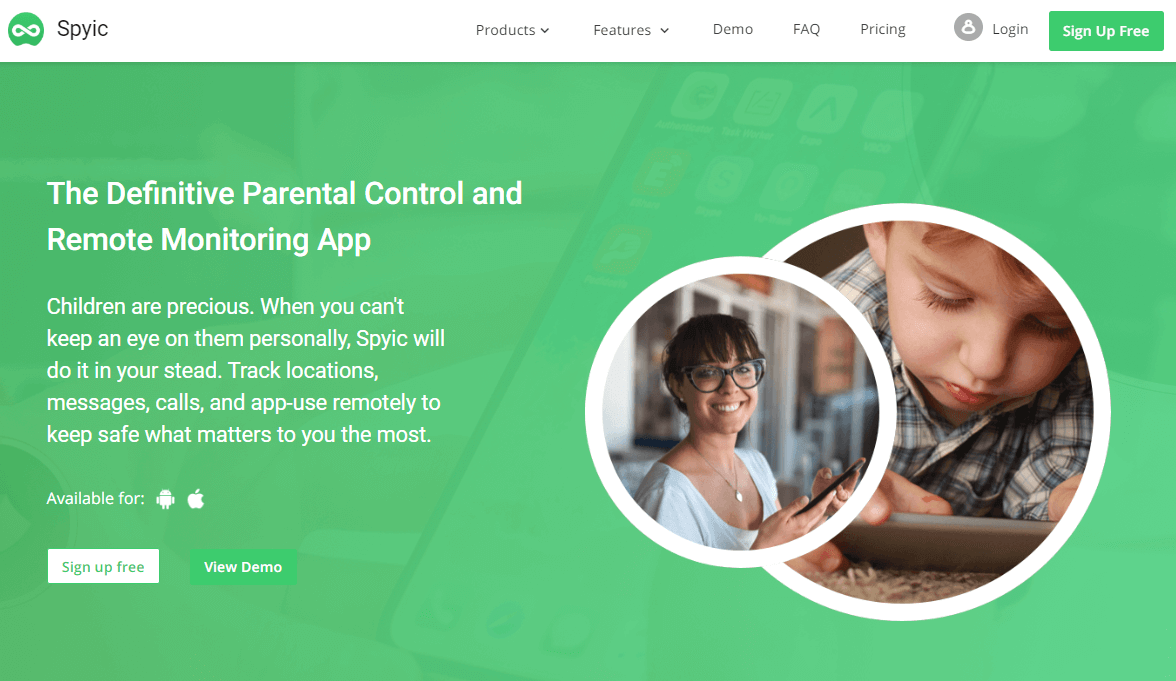 Here are a few other things that make Spyic stand out from the rest:
Why Spyic is the Unbeaten Runner Up Cheating Spouse App?
After Spyier took away the first spot, it is hard not to give Spyic the second one. This is because of the following reasons:
User Support
Spyic has a team of people ready to assist you with any issues you might face. You could have even the most trivial query and yet they will detail you the solution immediately. This is better than all those big apps who forget their users once they subscribe to them.
Pricing
Even though Spyic provides the most (and the best) features available in any Android spy app, its price is set on the minimum. Well, if you value your money, Spyic is going to be a dream come true for you.
Easy Interface
All the features of Spyic are available as single-click tabs on the left-hand side of the dashboard. Therefore, you won't have to spend hours trying to search for any particular feature.
Part 3: Cocospy
Cocospy is one of the first Android spy apps I ever used, and saying it wasn't perfect would be a lie. It has a huge user base and has been reviewed by countless sources worldwide.
In fact, Cocospy is so good that I have even found reviews talking highly of it in the biggest media outlets like Forbes, PCMag, TechRadar, etc.
And when something is this good and talked about, it is not without a reason. Cocospy provides an easy to use interface along with the high end features available in the sector.
It doesn't ask you to root your spouse's phone and comes with a stealth mode as well. Further, it has a stealth mode too that doesn't let you get caught when you are spying on your spouse to get their data.
Also Read: 10 Free Spy Apps for Android Without Target Phone
Part 4: Fami360
Fami360 is a phone spying app that is designed to keep an eye on your family's activities to make sure your relationships (and the members) are safe.
While some people use it to track their children's mobile phone, it can be also used to spy on your spouse's phone and learn if they are cheating on you.
It has a bunch of features specially designed for a novice user who isn't much in touch with technology. The cool thing is that it is as simple as they come. Therefore, you wouldn't face any issues with Fami360.
Also, I have found its interface very smooth and there has never been any bug anywhere. Therefore, you should try it out as it will solve your multiple problems at the same time.
Part 5: Spyine
to Fami360, Spyine is a phone tracker designed to spy on Android phones. Its primary speciality is tracking the cell phone of your children. However, if your requirements aren't that high, it can do a good job spying on your spouse as well.
Installation of Spyine is similar to the rest of these apps. The good thing is that the interface of this app is simple. However, the negative factor is that Spyine stealth mode is not that stealthy.
When using Spyine, you should be ready for the risk of being caught by your spouse while you are spying on their phone. It is obvious that can turn out to be a bit awkward.
Also, the pricing of Spyine is a bit on the higher side of the scale. If you are ready for these little shortcomings, you can choose Spyine for yourself.
You may like: How to Spy on My Husband's Cell Phone Text Messages Without His Phone
Part 6: Phonesheriff
While I love its name, I would call the app 'workable' when it comes to spying on an Android phone. While it is primarily a parental monitoring solution, you can also use it to view your spouse's activity.
The features of Phonesheriff are a mix of both good and bad. Their interface can be called an average one too. Although, I would suggest to them that they improvise their website and dashboard to some extent if they wish to compete with our top picks.
The thing that will sting about Phonesheriff is that there is no monthly subscription. You have to buy it for a minimum of six months to use it. And even at that, there is no demo for you to try and evaluate its features.
That is very off-putting since we have all these better apps charging a lesser fee with a monthly subscription and with a free demo. I think Phonesheriff has much to learn from its competitors.
Also Read: How to Spy on My Wife's Phone Without Her Knowing
Part 7: Minspy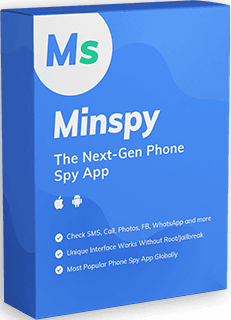 was a time when Minspy used to be a very popular phone spy app. However, times have changed since then and its popularity has waned out. This is mainly due to the better apps with better features available on the internet (like our top picks).
Yet, Minspy still has working features which you can use to spy on Android phone of your spouse. It comes with a bunch of good features on a poorly designed interface, which makes it rank on this list at a lower level.
When you wish to track an Android phone using Minspy, it is going to cost you twice as much as our best picks would. You should also keep in mind that this is for a lesser number of features than you would get with apps higher in this list.
Therefore, you can carefully weigh Minspy and see if this is the app for you. For me, it was good but not the best of them.
Part 8: Appmia
Appmia is a lesser known app and it doesn't try to compete out of its league as well. If you want a simple app without many features and you don't have high expectations, you can choose Appmia for yourself.
The price of Appmia lies on the lower end of the scale. Therefore, if you are okay with spending a little extra, you should go with Appmia.
You should brace yourself for a few bugs and glitches you will find here and there. As I said, Appmia isn't in the big leagues so you should keep your expectations low.
Part 9: DDI Utilities
DDI Utilities stands out from the rest of these apps in ways such as it looks more like a hack than a spy software. Many people feel that it is a scam or a virus on the first look of it. However, it is a working way to get your spouse's private data.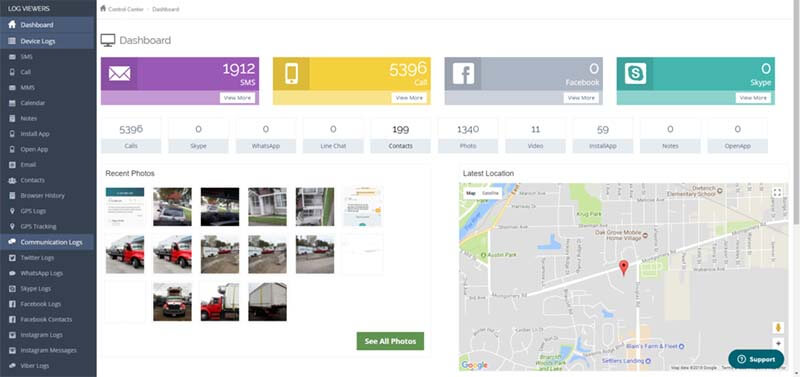 However, when it comes to data privacy and security, DDI Utilities is not something I would personally vouch for. Their security standards are questionable and I have heard certain bad stories from my friends about it.
Other than that, since there aren't many working Android spy apps out there and DDI Utilities does the job, it deserves a rank on our list.
Part 10: Guestspy
No- I don't know why it is named Guestspy and no- you cannot use it to spy on your guests. Guestspy is a working Android spy that will let you know what your spouse is up to (for a fee, of course).
While it brags about many features, its location tracker is something you might like about it. Other features are mediocre and I would suggest that you choose our top picks for them.
On the price front, Guestspy turns out to be on the higher end. Its monthly subscription can cost you twice as much as better apps which you can get for less.
Endnotes
Now that you have learned about the best spy apps that the internet has to offer you, it is up to you which app you choose. If you noticed, the lower you move on the list the cons of each app begin to increase.
Well, you can take your time and review each if you want. I have arranged them in my personal preference, and I guess it will be yours too!
This post is also available in: Deutsch (German) Español (Spanish)