Can an iPhone be hacked? As you probably know, the iOS operating system is built to be hacker-proof. It also employs some serious data security safeguards.
Still, no matter how well-designed, Apple's iOS can, indeed, be hacked. It's not easy, but it's been done before by several professional hackers.
Of course, unless you're seriously gifted technically, the traditional iPhone hack method won't work for you. By that, we mean non-techies can't exactly hack an iPhone directly by getting through its firewall or firmware safeguards as the pros do.
Fortunately, there are some advanced iPhone hacking solutions in the market that can take care of the hacking bit for you! All you need to do is set them up and then you'll have effortless, remote access to the target iPhone.
In this article, we show you how to hack an iPhone remotely and discreetly by installing special, affordable hacking software:
Part 1: How to Hack an iPhone Remotely
In Part 1, we're going to show you how to hack an iPhone 6 and up remotely. That means you won't need to access the phone physically, nor will you have to jailbreak it and install software on it.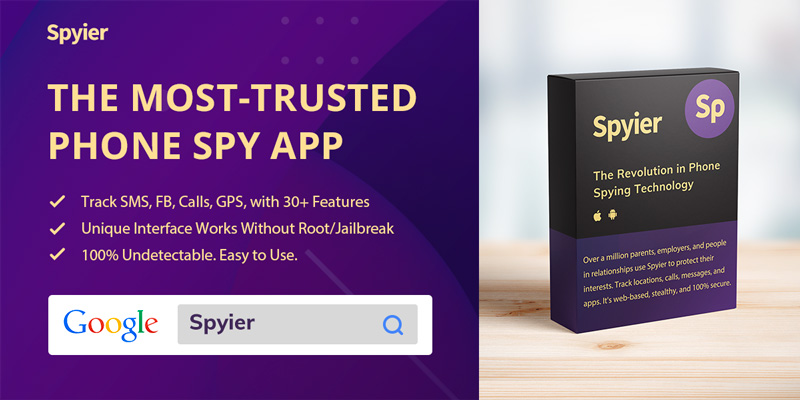 1.1 Spyier – Cut Through iOS Security Like a Hot Knife Through Butter
For your information, many popular iPhone hacking solutions only work after you jailbreak the iPhone first and then install software on it. But our solution is different, not to mention cutting-edge. So what is this mystery solution? It's called Spyier!
Spyier is a super-popular iOS phone monitoring app, used by over a million people in 190+ countries. It's often reviewed by top platforms such as Engadget, BuzzFeed, Tech Crunch, and Mac World. It has a reputation for being reliable and effective.
The app allows you to hack any target iPhone or iPad from your web browser. It works completely remotely, without you having to install any software. Did we mention it's 100% undetectable and risk-free to use?
We'll explain Spyier's stealth mode and other features in detail later. First, let's take a look at how you can use it to hack an iPhone.
1.2 How to Hack into Someone's iPhone in 4 Simple Steps
To use Spyier to hack an iPhone, you need is a computer or a smartphone with a working internet connection. You'll also need the target iPhone's iCloud details. Here are the simple steps you need to follow to set up the app:
Step 1: Get a free Spyier account. You'll need to use your email ID as the username.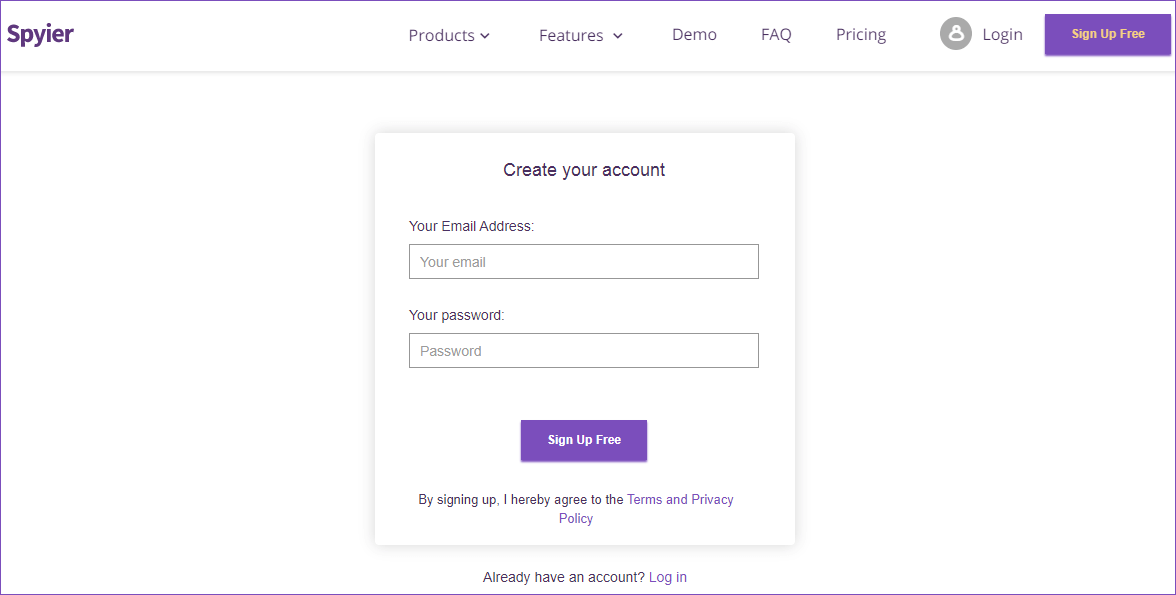 Step 2: Next, purchase a Spyier monthly subscription. You can choose the Premium version to hack a single iPhone. If you want to hack multiple iPhones, you'll need the Family or Corporate plans.
Step 3: You'll get an email confirming your purchase. Also, the setup instructions will be emailed to you. Follow the instructions shown to you by the setup wizard. First, choose iOS as the target platform. Then enter the target iPhone's iCloud credentials.
Wait 10 minutes until the iPhone syncs with the iCloud account. That's all there is to it!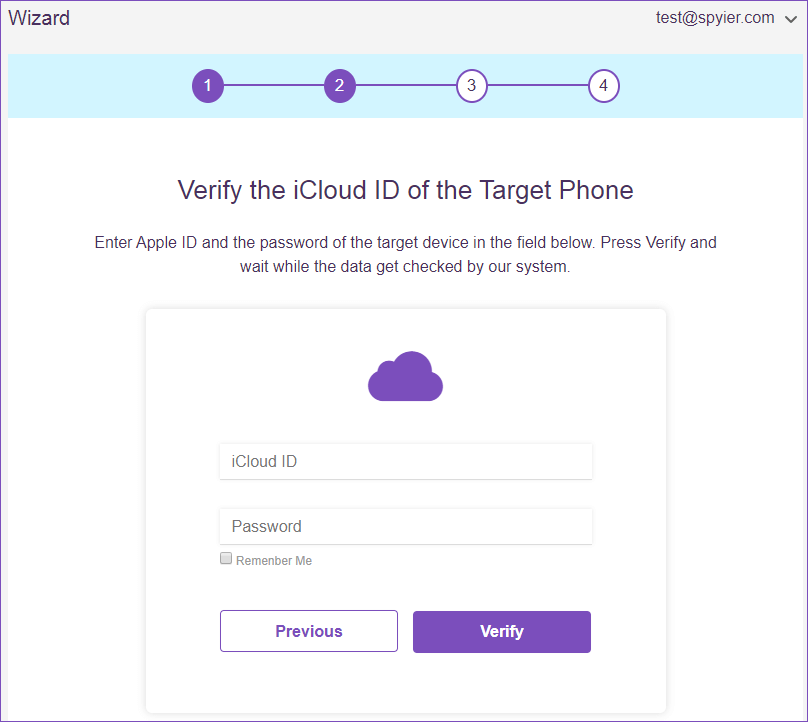 Step 4: You have now successfully hacked the target iPhone. To access the iPhone's data, simply login to the Spyier dashboard from your web browser.
The dashboard gives you an overview of what's occurring on the target device. Use the selection panel on the left to access the phone's various activities.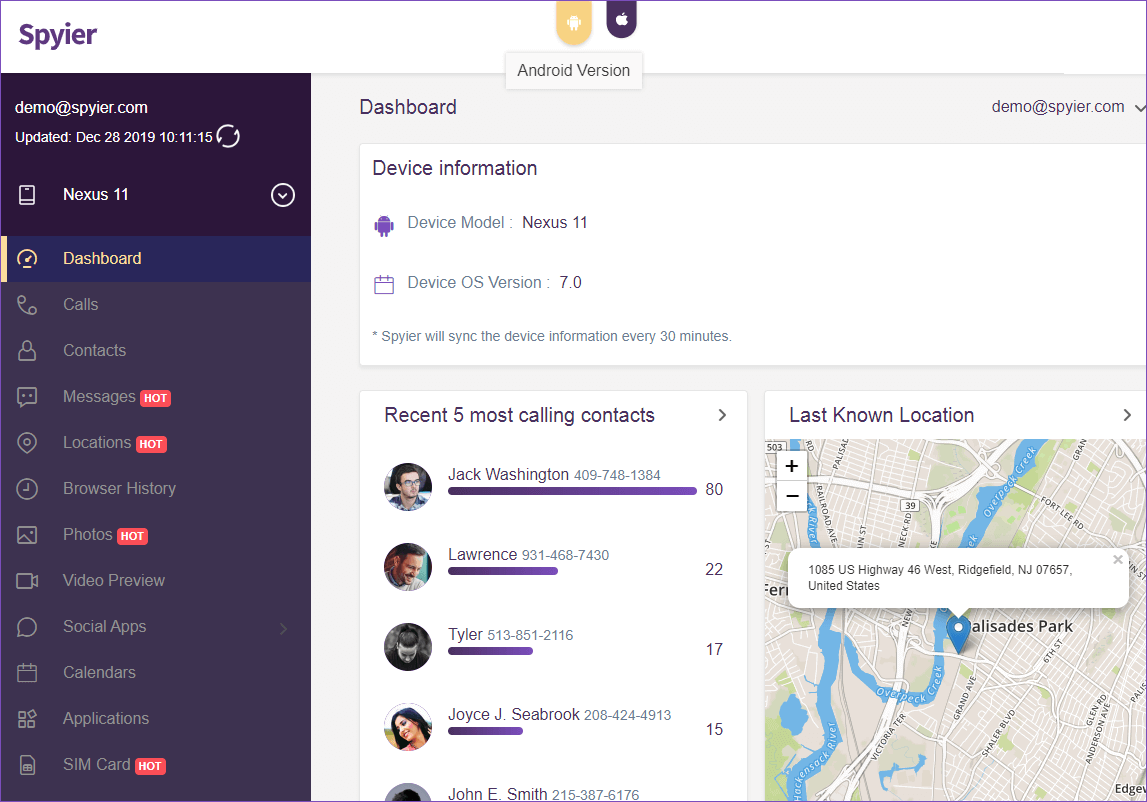 Want to see how all the features work? Click here to try the free Spyier for the iOS online live demo!
1.3 Spyier is a Top-of-the-Line iPhone Hacking Solution
Compared to other iPhone hack solutions on the market, Spyier offers an awesome deal. Here's why Spyier is such a well-regarded phone product:
You can use Spyier without jailbreak
Usually, iPhone hacking software only works after you jailbreak the target device. This is risky, voids the device warranty, and sometimes causes data loss. We don't recommend using solutions that need jailbreak.
Spyier happens to be one of the only apps in the market that can hack an iPhone without an initial jailbreak. This makes it easy to use even for people without any tech skills.
Spyier is super-stealthy
The Spyier app works via any web browser. You don't need to install any software to set it up or to use it. Instead of working with the target iPhone or iPad directly, it works with the linked iCloud backup instead.
As there is no physical app presence, Spyier's iOS solution is undetectable! You can hack into someone's iPhone without fear of being found out.
The app is 100% secure
If you encounter any iPhone hacking solutions online, you need to be careful. Many iPhone "hacks" are actually scams, viruses, or attempts to steal your personal information.
Spyier is a 100% secure, genuine solution, though. It's used in 190+ countries by countless users. The app is fully virus-free and works as advertised. Also, the app doesn't store your personal data on its servers. As a result, your privacy is guaranteed.
You get powerful features
Spyier offers over a dozen unique iPhone monitoring features:
Spyier allows you to read all incoming and outgoing texts and iMessages.
You can access social media activity on apps like WhatsApp and LINE.
See the iPhone's photo and video reel.
Access the iPhone's location in real-time and get a location history.
Check the iPhone's call logs and contact information.
All these features are available without jailbreak.
It's priced affordably
Lastly, Spyier doesn't cost you a bomb to use. Many iPhone hacking solutions cost upwards of $50 per month. Spyier, however, costs much less and offers a competitive range of features for the price. You can affordably use Spyier to monitor multiple devices at once.
Also Read: How to Hack iPhone Camera
Part 2: How to Hack Someone's iPhone Without Them Knowing
In Part 2, we show you how to hack into someone's iPhone discreetly from your computer or smartphone.
The second – discreet – solution we recommend is Spyic. Spyic is a very well-known app. It's made waves on major platforms such as BBC, Forbes, and CNET in recent years. One of Spyier's USPs is that the app is impossible to detect.
2.1 Spyic – The Super-Secret Way to Hack an iPhone Remotely
Spyier is one of the stealthiest iPhone solutions ever made. It's a 100% web-based app. It works remotely on any web browser, without you having to install any software on the target iPhone or iPad.
Also, you can use Spyier without having to jailbreak the iPhone or iPad. Many other iPhone hacking solutions need a jailbreak first.
Because there's no software app installed on the target iPhone and you don't need to jailbreak it, Spyier is impossible to detect. It's completely web-based. You won't ever have to touch the iPhone or even be in the same room as it to hack it.
2.2 How to Hack Someone's iPhone Without Without Them Knowing
Step 1: Sign up for a free Spyic account. Use your email ID for the username.
Step 2: Buy a monthly Spyic plan, depending on the number of iPhones you want to hack. For a single iPhone, the Premium version will suffice.
Step 3: Find the setup instructions in your inbox. All you have to do is input the target device's iCloud credentials. Spyic will then sync with the account in a few minutes.
Step 4: You're done! You're now free to hack into the device from any smartphone or PC web browser. Log in to the Spyic control panel from your browser to hack the target iPhone.
Don't Miss: How to Hack iPhone Messages
Part 3: How to Hack Someone's iPhone Passcode
In Part 3, we walk you through how you can hack someone's iPhone passcode.
So how do you quickly and conveniently find out someone's iPhone passcode? You can either use Spyier or Spyic to find it out!
3.1 Find Someone's iPhone Passcode the Next Time They Type It In
Spyier and Spyic both come with a powerful, ultra-useful keylogger feature. This is a rare feature that not all solutions offer. You can use this keylogger to conveniently find someone's iPhone passcode the next time they type it in.
How does this work exactly? A keylogger program records keystrokes made on the target device. This data is then stored in a file and shared with you.
When the iPhone user enters the passcode, it will be recorded for you!
Once you have the passcode, you can hack the iPhone directly if you need to. Note that this is, of course, not safe. Using Spyier or Spyic to remotely hack the iPhone is always the safest option. You can also use them to hack into an iPhone from your computer.
Conclusion
We showed you how to hack an iPhone or iPad conveniently with Spyier and Spyic. Both solutions are reliable, effective, discreet, and pocket-friendly. Many parents and employers around the world swear by these solutions.
This post is also available in: Deutsch (German) Español (Spanish)