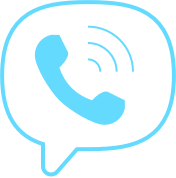 Photo & Video Viewer
Spyier allows you to view all photos and videos stored on the phone or tablet.
Wondering what pictures they've taken or received? Find out discreetly using Spyier!
View all self-shot photos and videos.

Browse downloaded or received images and clips.

Check saved screenshots.

Get details like locations and timestamps.
Spy on Photos in Three Easy Steps

Sign Up
Get your free Spyier account by using your existing email ID.

Set Up Spyier
Install Spyier on the target device. This only takes a few minutes.

View Media Files
Log in to the Spyier dashboard to start viewing saved photos & videos.
Check Live Demo Here >>
Spyier Gives You A Sneak-Peek At Someone's Media Files
You can use Spyier to access someone's photo and video gallery. The app allows you to view photos and videos discreetly, without the user knowing. You just need to set up the app first. Then you'll be able to view the target phone's media files remotely from your web browser.
Once Spyier is up and running, just log in to the dashboard. You can do so from your phone or PC. In the dashboard, look for the "Photos" or "Video Preview" option. This is to the left of the homescreen. Click on the option to load up the respective screens.
The Photos window shows you all the photos saved on the target device. They're arranged in a thumbnail format. You can click on any photo to download it. Every photo has a time and date stamp attached. These are photos saved to the device, taken by the user, downloaded online, or received from social media like WhatsApp.
The Videos window gives you a look at all the videos on the phone or tablet. Just like with the photos, every video has a time and date stamp attached. Spyier can sync photos and videos in real time if you press the refresh button.
Photos & Videos Are Worth a Thousand Words
Someone's photos and videos can tell you much. The ability to view someone's photos and videos can be useful in many cases. If you're having problems in your relationship, for examplee you can find out if they are cheating on you by taking a look at their photos or videos. They might be sending private pictures to someone.
If you're a parent, you can remotely monitor your child's device and see the kind of photos or videos they've saved. A lot of children manage to access inappropriate content without their parents knowing. But you can find out by keeping an eye on their photo gallery.
Lastly, as an employer, it pays to keep tabs on your employees. Many sell off company secrets. If you find photos of sensitive files and other documents on someone's device, you could investigate them further and make sure they're loyal to you.
Spyier is easy to set up and use. Over a million people have made use of the photo and video monitoring feature. Try Spyier today!
View Photos & Videos Without Root
Spyier, being an advanced app, works without root or jailbreak. Setting up the app is a breeze. You'll be able to view someone's photos and videos in minutes, without going to the trouble of having to root or jailbreak.
Access Photos & Videos Secretly
If necessarry, you can use Spyier discreetly. The Android version of the app runs in the background on the device, without draining the battery. It's small and undetectable. The iOS version of Spyier is fully web-based and works without a software download or install. As a result, it can't be detected.