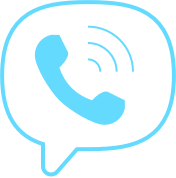 LINE Spy App
Monitor LINE App activity. Check messages and contact details.
Use Spyier to find out what they're up to on LINE:
Read private and group LINE chats

View the target's LINE contacts.

Check exchanged photos and videos.

Set up Spyier in minutes and monitor LINE remotely.
3 Quick Steps For Spying on LINE

Sign Up For Spyier For Free
Get a free Spyier account. Use your email ID as the username.

Choose Target Platform
Set up Spyier on the target device. It takes only minutes.

Monitor LINE Messenger
Log on to the Spyier dashboard to remotely track LINE messages.
Check Live Demo Here >>
Monitoring LINE is Easy With Spyier
Spyier is your ticket to a stress-free LINE monitoring experience. You can use the app to spy on anyone's LINE use in secret. The app is easy to set up. All you need is a computer or smartphone with a working net connection. Then you can start monitoring anyone's LINE use remotely.
After you've set up Spyier, you can access the LINE spy option in the selection menu in the dashboard. Look for the "Social Apps > LINE" option to the left. Tap on the option to open the LINE spy window. Here, you get an overview of the recent LINE activity.
You can see all incoming and outgoing messages in the window. Every message is accompanied by a timestamp. You can see contact details, including names and display pictures. If they're exchanging photos or videos, you can download them. Finally, Spyier also gives you access to deleted LINE messages.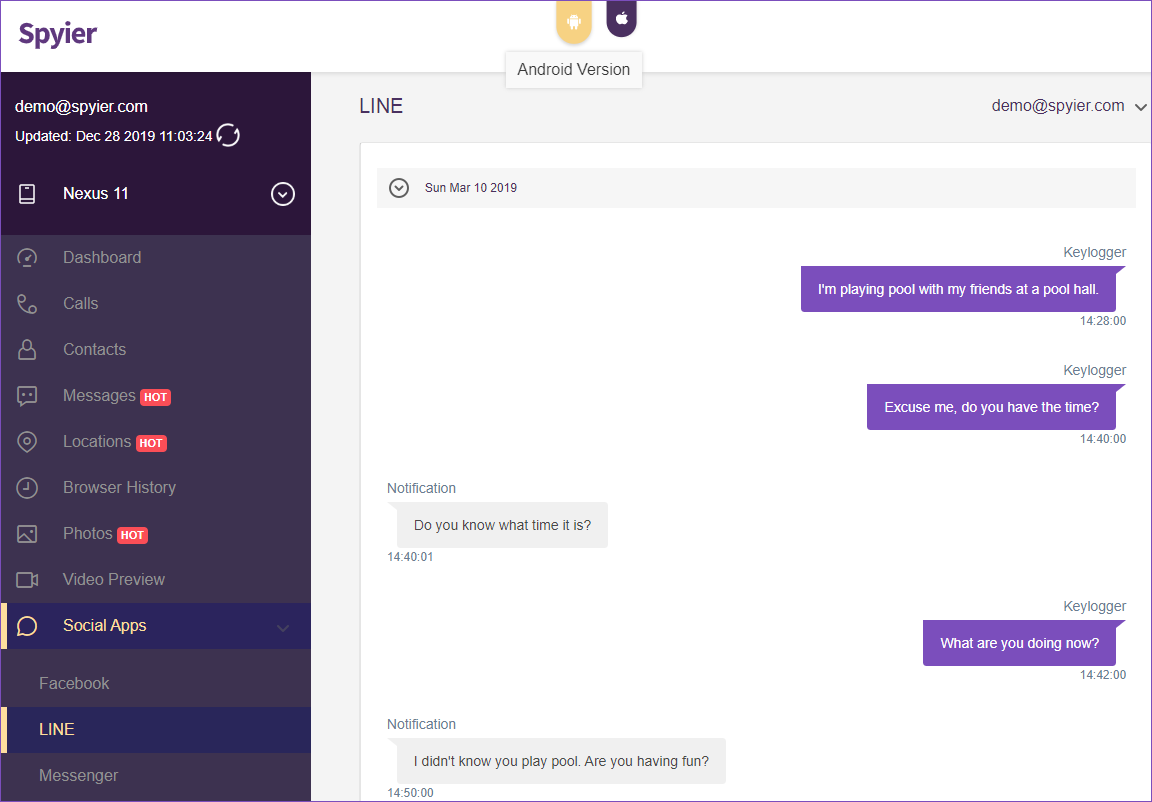 Reading Someone's LINE Chats Can Provide Useful Info
LINE is a super-popular social media app, especially in Japan. If someone close to you is spending time on the app, a look at their chat activity can tell you much. If you think your partner is cheating on you, for example, you can see if they're chatting with someone new on LINE.
If you're a parent, a look at your child's LINE use will tell you if you should be worried. Children often have to deal with threats like bullies, scammers, and sexual predators. Supervising your child's LINE use, depending on their age, can help you much.
LINE is also used in some companies as an in-house chat app. You can keep an eye on your employees LINE use with Spyier. If you suspect someone is slacking off or disloyal to you, you can check by using Spyier.
Spyier offers a straightforward way to spy on LINE. The app is powerful, easy to set up, and popular worldwide. Sign up for Spyier now!
Spy on LINE Without Root or Jailbreak
Spyier is a cutting-edge app that offers a full range of features without root or jailbreak. You can monitor LINE on both iOS and Android without root or jailbreak.
Be Discreet
Spyier is a 100% hidden spy app. That means using Spyier is risk-free for you. The Android version remains hidden, runs in the background, and works without draining the battery. It's small too. All this makes it impossible to find. The iOS version is fully web-based and works without an app, so it can't be detected.