Cheating is the last thing that anyone would ever want from a relationship. With the changing face of relationships, cheating is also changing. We are living in a world where people are meeting, dating, and even marrying in a virtual space using technology.
So, why they can't cheat using the same? 
Snapchat cheating is what ravaging many relationships today. If data is to consider, around 23% of cheaters prefer Snapchat to cheat their partner. It has fuelled the fire of cuckoldry by all means.
Snapchat Cheating: How to Catch a Betrayal Spouse on Snapchat
Before we spill the beans over how to catch someone cheating on Snapchat, let's have a brief overview of Snapchat cheating.
Part 1: What is Snapchat Cheating?
Snapchat is a social media app used by millions to share pictures and videos with the rest of the world. Though it may seem similar to other social media apps, it is far different from the league.
On Snapchat, whatever you post disappears after 24 hours automatically leaving no trace behind. This is what entices a cheater most; makes cheating on Snapchat an easy-peasy job for anyone.
This functionality also gives self-confidence to a cheater spouse that s/he will not be getting caught in the Snapchat betrayal act. They can do sexting with their virtual partners and share the images/videos without any worries.
If you are thinking that it is not a matter of concern, as they are not meeting with the virtual partner in-person, you need to think upon it.
Emotional cheating vs. physical cheating
If you think that your partner cheated you only when s/he got involved with someone else physically then you have no idea about cheating. There are many other forms of cheating that can destroy a relationship.
The chief ones are – physical cheating and emotional cheating.
Physical cheating, an obvious perilous cheating form, is when your partner gets involved physically with someone else.
In emotional cheating, there is an emotional dependency on another person rather than his/her own partner. They share their emotional stuff, pour their hearts out, and find emotional solace in someone else's company. This also kills a relationship over time.
Also Read: Is She Cheating on Me? 20+ Signs of Cheating Girlfriend
Part 2: How to Catch a Cheating Spouse on Snapchat?
Now, you must be thinking that how it is possible to catch them.
How about using an app to see cheating spouse text messages before they disappear forever?
Well, there is a technologically advanced way out and it is Spyier.
Spyier – Your safe pair of hands while finding out Snapchat cheating
A cutting-edge remote monitoring tool, Spyier is what can save you from being a scapegoat of a failed relationship. By using Spyier, you can get your moment of clarity about Snapchat betrayal by your partner's hands.
Being 100% risk-free, Spyier is winning millions of hearts across the 190 countries. The reason why Spyier is becoming the house-hold name is its ability to find out Snapchat betrayal.
It comes with 30+ phone monitoring features to find out more about a cheating partner for both, iOS and Android platforms, with equal ease and surety.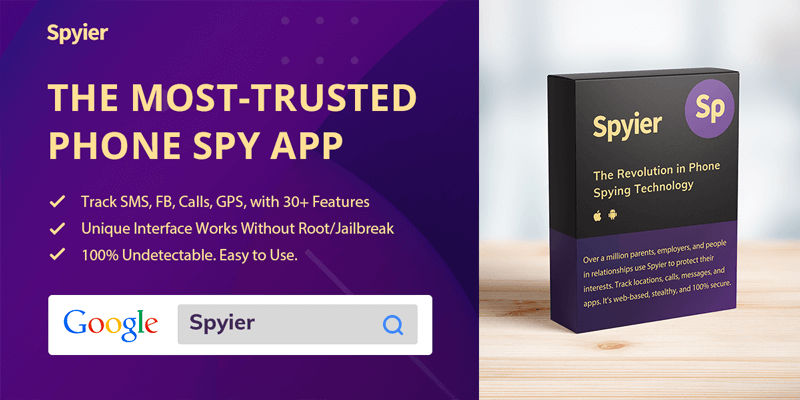 Is it capable enough to catch Snapchat cheating?
We know that you must be thinking that as the snaps wash-off as soon as the receiver reads them catching Snapchat cheating must be a tough nut to crack. It is indeed unless you bring Spyier into your service.
Once Spyier syncs with the targeted device, it fetches all the data live and can be updated at 90 seconds of the time gap. That means you can monitor the Snapchat activity at the same pace as it is happening. We don't think that anything can be faster than this.
Will you be ever caught in the act with Spyier?
Absolutely not! Whether you are using it for iOS or Android, it works so covertly that it's hard to find out that you are spying on your partner's Snapchat.
As far as its Android solution is concerned, you can confide it without any qualm. Spyier app for Android comes with less than 3MB size. With such compact size, it is neither going to drain out your phone's battery much nor it is going to take much time in the installation.
Its installation and set-up will consume less time than your cup of coffee takes.
Once the installation is complete on the targeted device, it has the ability to run in stealth mode. You can uninstall Spyier app later on – that too, in just one click from your Spyier account's dashboard remotely.
Just choose to hide the icon and it will work in a 100% hush-hush manner. Its high-end technology works in full capability without any rooting of the targeted device.
Attention, Please: Because of Android OS's demand, app installation on the target's device is compulsory to find out Snapchat cheating. Scoundrels may lure you to offer installation-free Android monitoring & damage your data and money. So, stay away from such claims. 
Spyier can help you in catching a cheater, even if he/she uses an iPhone.
Every iOS device has an iCloud back-up facility to store crucial information. Spyier uses this data to gain access to the things happening on the targeted device. The right iCloud credentials are more than enough for the job.
Spyier's iOS solution is 100% web-based. With the web-based deployment, you need not install its app anywhere. What matters here most is works without jailbreak. Once configured, it lets you track her/his location, Whatsapp, LINE, messages, calls and more.
With all these features, not you but your partner will get caught cheating on you. Have you ever thought that finding your partner's Snapchat betrayal can be so easy and safe?
How safe it is to use?
Spyier is not just any other remote monitoring app that works with a faulty technology and exposes crucial data to the world of vulnerabilities. With high-end data-security encryption, it never stores any of your data on its server be it your passwords, banking details, or XYZ.
What else you need to have a safe and secure user-experience?
How Spyier makes possible to see who my girlfriend is Snapchatting?
Note: To learn how to install and use Spyier for figuring out Snapchat betrayal through another method, go to next section.
Well, Spyier has a secret weapon for this. And that is its powerful and tech-driven feature 'Keylogger'.
Spyier's Android Keylogger tracks every keystroke made on the targeted device. So, once you have Spyier by your side, you can track the Snapchat ID and password used by your cheating partner.
You can then download Snapchat on your phone and log in with your partner's ID and password. To make things more hassle-free, it gives you live monitoring on the control panel of the app.
The control panel gives you details about with whom your girlfriend is chatting, what pictures have been shared, what message was typed, and which video was shared. You can also peep into the friends' list of your girlfriend.
Can it help you out further?
If your partner is cheating for long and has got involved with your paramour then odds are high that they decide to meet in person or exchange their number and started talking over the phone as well.
If such situations arise then also Spyier has got your back. Spyier offers you detailed call monitoring and lives location tracking facility. By using these features, you can check with whom your partner is talking, check the contact list, and see where s/he is going.
We are not done yet. It can also lend a hand to you in checking the SMSs, phone camera, internet browsing history, an app installed and used, and various other social media platforms used by the target.
In short, nothing will go unnoticed if you have Spyier by your side. It will keep a close watch on your partner and catch him/her cheating on Snapchat from miles apart.
Take a live free demo of Spyier to understand what all it fetches from his/her phone without them knowing.
Steps to use Spyier for Detecting Snapchat cheating
By now, you must be all convinced that nothing can be as useful to find out Snapcheat as Spyier is. Now, it's time to learn about the steps you use it. Here is our brief assistance with Spyier installation and set-up.
Step 1 – Get a Subscription
Navigate to the purchase page to sign up for a monthly Spyier monitoring plan. You have a few options. When you're trying to access Snapchat on a single device, you will need Premium. For multiple devices, you will need Family. 
Choose a suitable plan and click on "Buy Now". In the pop up box that appears, you will have to enter your email ID, which becomes associated with your account. Follow the rest of the purchase instructions to get your account registered.
Step 2 – Note Your Account Details
After your purchase, you will be automatically directed to the confirmation page. Here you will receive your account login credentials. The server generates a safe, unique password for you. You can change it later if you wish. 
You will also receive an email with your login details and some other useful information, including links to the setup guide and an explanation on Spyier. 
When you're ready to continue with the installation, click on "Start Monitoring". This will launch the Setup Wizard. Finish up the installation process and you'll be redirected to Spyier's control panel.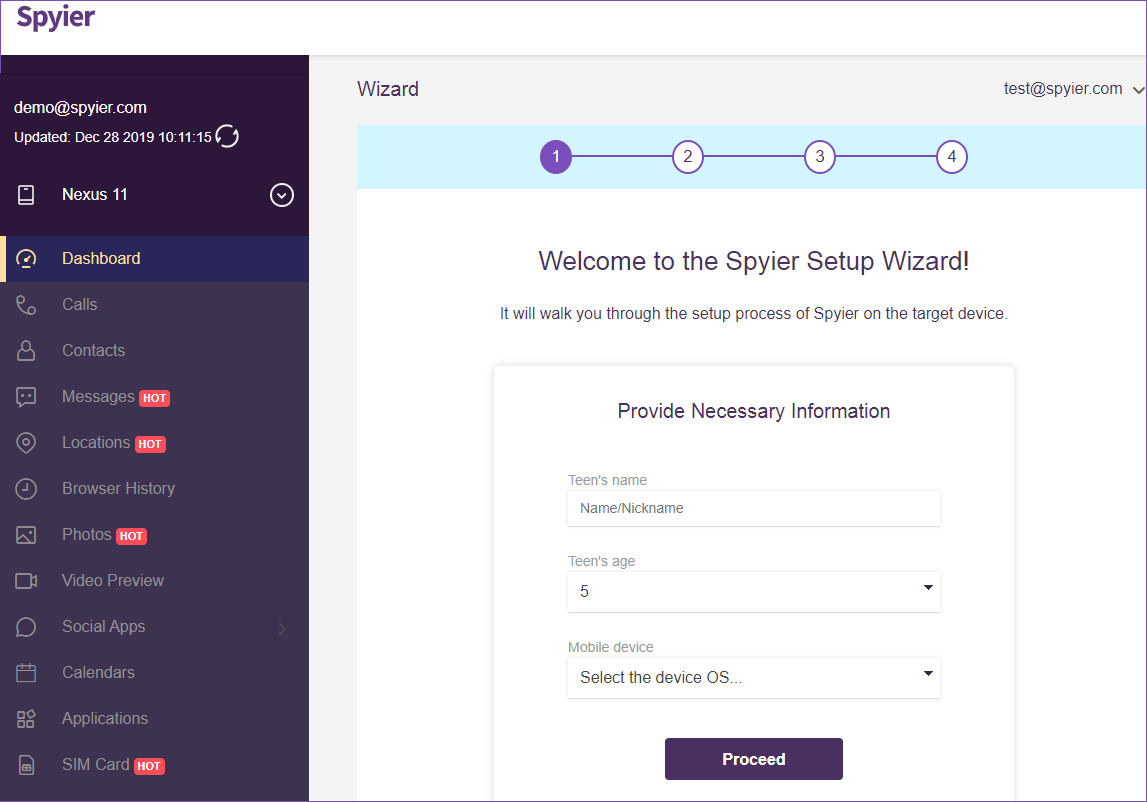 Step 3 – Make Spyier ready to do its stuff
i. If your partner is using an iOS device to Snapcheat on you 
Click on the link received in an email sent by the Spyier to you. It'll redirect you to a web page where you could fill in & verify the targeted device's iCloud credentials. Confirm the details and it's configured!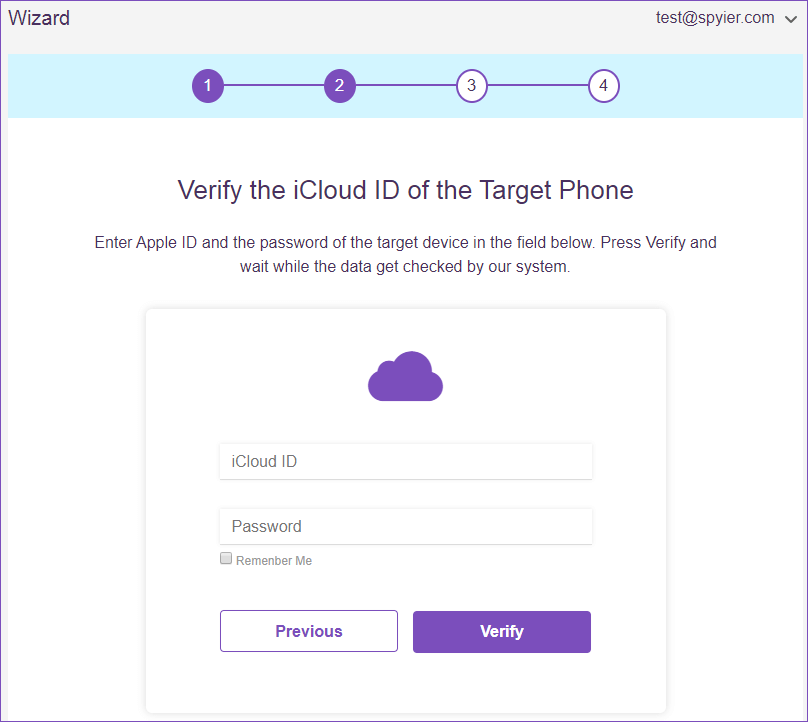 ii. If your partner is using an iOS device to Snapcheat on you 
Before getting started with Spyier on an Android device, follow this Android app installation guide to prepare the target's phone Spyier ready. Change the target device's settings as suggested by the guide.
Thereafter, get the app's link Set-up Wizard (in Spyier account) and install the app.
Configure the app as directed and it's ready to catch your partner cheating on Snapchat.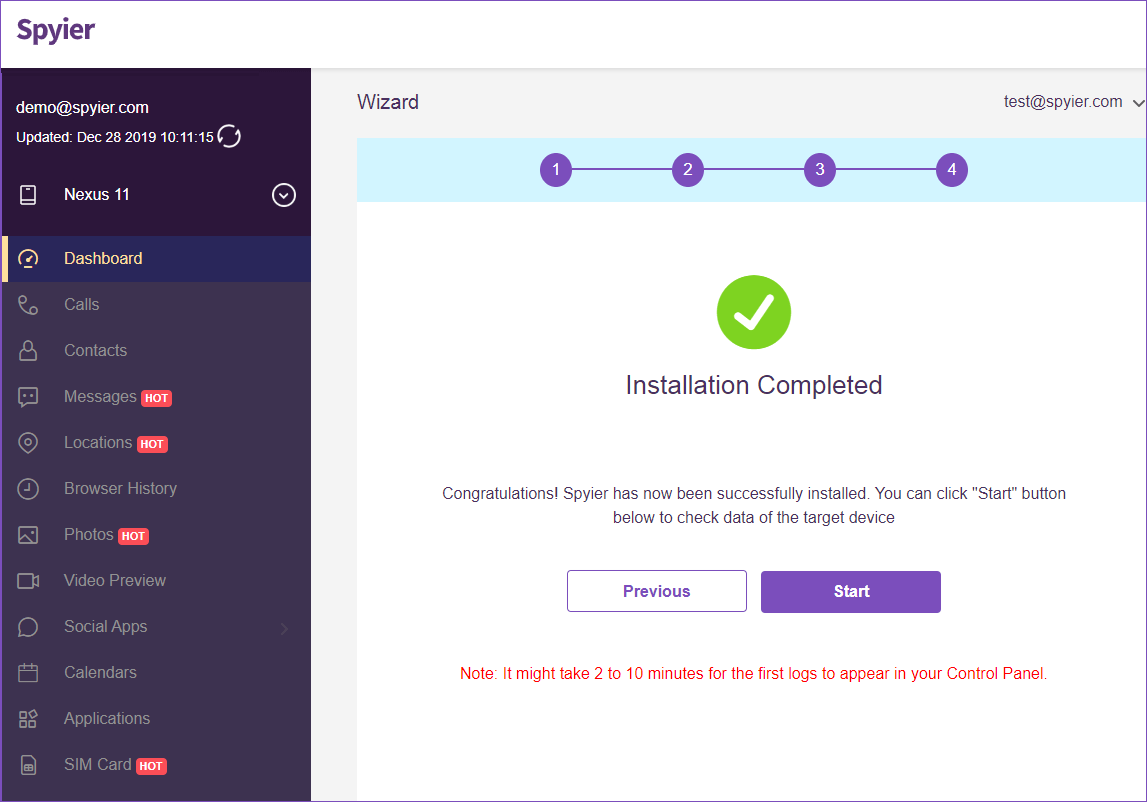 Step 4 – Catch cheating on Snapchat
We hope the journey so far was hassle-free and must have realized that Spyier app set-up and installation, using the respective installation guide, was actually a cakewalk. Now, it's time to see who my girlfriend is Snapchatting and catch her red-handed.
For this, you need to go back to your Spyier account using any browser/device, as the target's device is not needed anymore. Its dashboard must be showing you the target device's data here –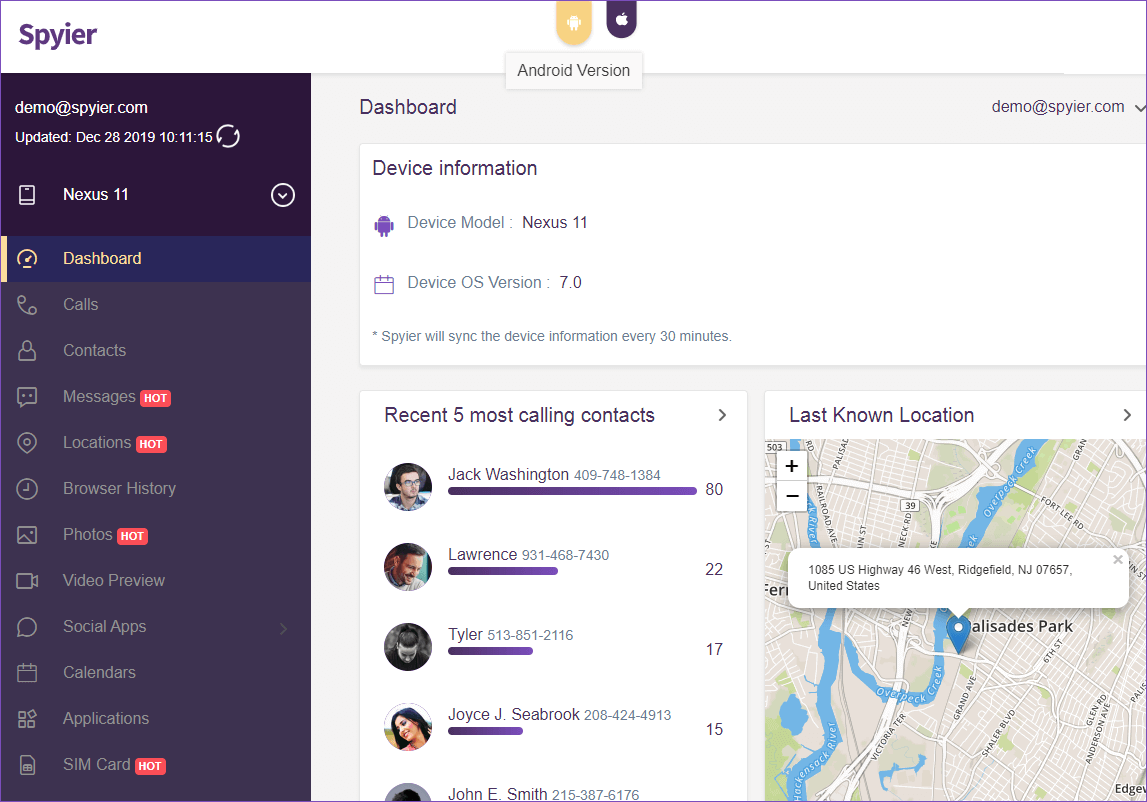 Now, navigate to the Social Media section enlisted on the left side of the dashboard. Choose Snapchat and the whole Snapchat data of your partner will be right in front of your eyes.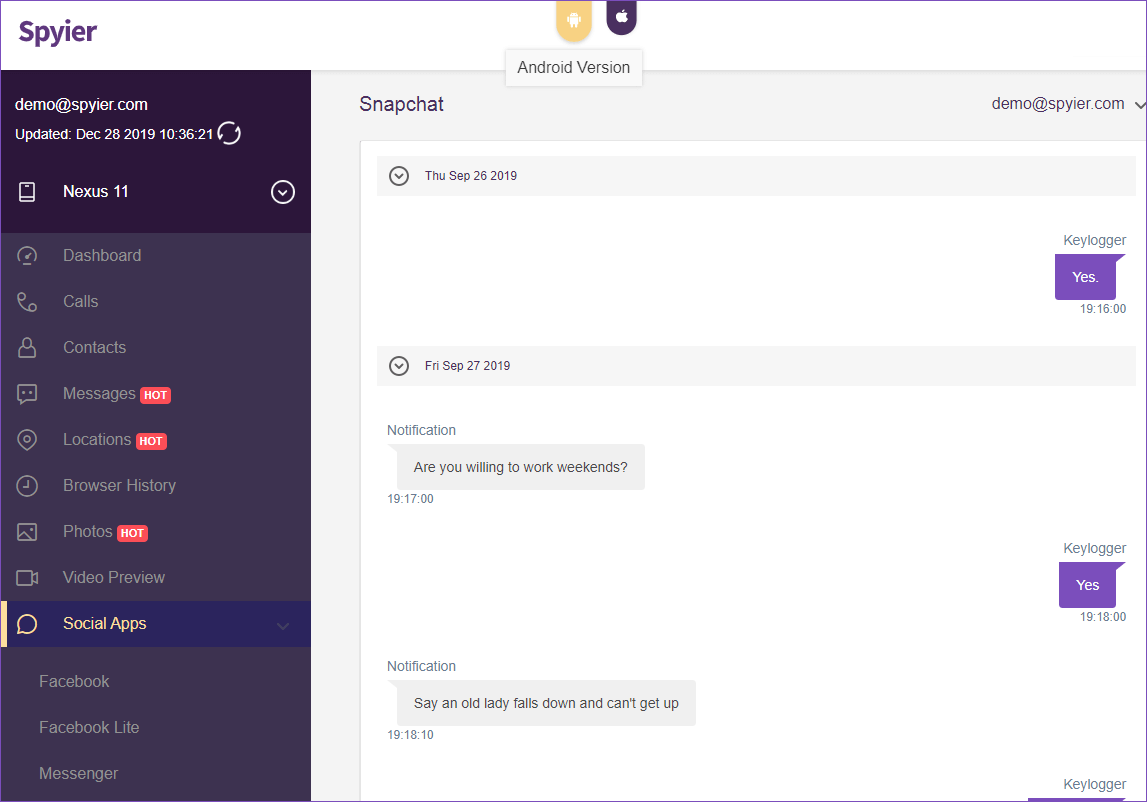 See. It is as simple as that!
Don't Miss: How to Tell If Your Girlfriend Has Slept with Someone Else
Part 3: How to Stop Them Snapchat Cheating?
If you are vexed that your partner is cheating on Snapchat, you have two options to bring relief for your shattered heart and soul. Either you can confront him/her directly and clear the air or catch them red-handed.
You will be out of luck if you adopt the first way as no cheating spouse will admit it easily. So, the best way to find out is to catch them in the act.
How will you do that?
Just use Spyier and follow the procedure we've explained.
Sign up for Spyier today and gather the shreds of evidence against a cheating partner while keeping you away from harm's way. Thereafter, you can decide whether to discuss it with them and resolve the matter, or to move away from the cheating significant other.
Don't Miss: How to Catch Someone Cheating on Facebook
Before we bid adieu…
Cheating of any form is not acceptable in a relationship. A mild Snapcheat can eat up your relationship if you don't pay attention in the early days. So, start using Spyier and make your life happier over a shallow relationship.